Linda Rae (Schultzaberger Booth) Cartwright, 76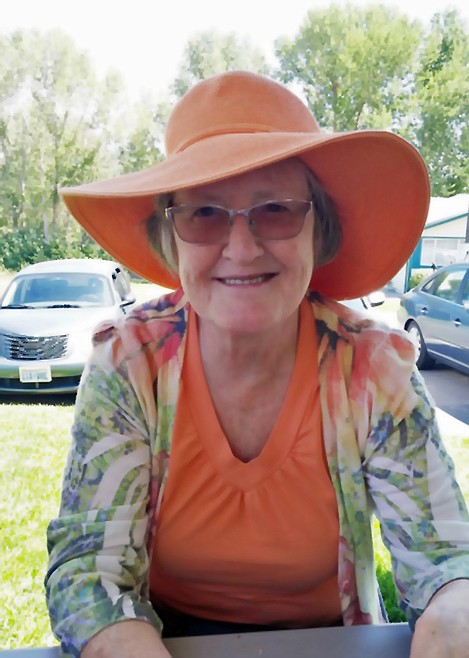 Heaven opened to receive another angel this day. Linda passed away peacefully at the hospital, surrounded by her husband, Walter, all five of her children, two daughters-in-law, and a dear friend of 50 years, after suffering a stroke at home in the early morning hours May 5, 2021.
Linda was born on June 15, 1944, in Caldwell, Idaho. She was preceded in death by her mother, Verna (Lyons) Booth; father, Francis Gestrin; and step-fathers, J. William Schultzaberger and Milton I. Booth.
Linda is survived by her spouse, Walter M. Cartwright; sisters, Joyce Brock (Rick) and Sandy Eby (Bill); brother, John Booth (Patty); and five children: M. Wray Cartwright (Kim), Barbara L. Cartwright, Vernon L. Cartwright, Verna L. (Cartwright) Neustal and Richard E. Cartwright (Renee), her "informally adopted daughter", Maria Franken; six grandchildren: Robert, Katrina, Kristina, Lauren, Emily and Bryan; and 13 great-grandchildren, with the first great-great-grandchild on the way.
Linda moved to North Idaho in 1952 from Caldwell with her family and called this area home for the rest of her life. Linda aspired to be a ballerina as a little girl and was a student of the Coeur d'Alene school district through the 10th grade, with accomplishments in junior high school track and field. Linda left school to start her own family at 16, after meeting the love of her life, Walter, on the steps of Coeur d'Alene City Hall in "the good old Sherman Ave. drag street days." They married on July 1, 1960; a union that stood the test of time for 60 plus years.
Linda worked in hospitality as a waitress in some of the area's well-known restaurants while raising her children before she obtained her A.A. degree in small business management at 38 years old. Linda put her newly acquired small business and fashion skills to work in locally-owned women's boutiques and several local department stores. Linda loved her work at the New Leaf, which gave her opportunities to travel to Seattle to learn the skillful art of purchasing for retail in women's fashion.
In 2007, Linda transitioned to management for Hospice of North Idaho Thrift Stores, where she worked with Walter, her "leading volunteer," at her beck and call until she retired in July of 2015 at 70 years of age. Highlights of her career with Hospice Thrift were providing apparel for the annual fashion show fundraiser with the volunteer "models" and the year she created a booth at the Kootenai County Fair to help raise awareness of the service Hospice of North Idaho provides to our community.
In their younger years, Linda and Walt were well known in the Cove Bowl Leagues (she could out bowl her kids until she couldn't bowl anymore). Linda was a life-long poet, ready with pen whenever there was a special occasion for family and friends. Linda took pride in making clothing for her children when they were young and loved to experiment with an eclectic array of craft projects. She loved camping, time outdoors, picnics and holidays and any excuse to spend time with family and friends. She later discovered she had a bit of talent for painting that she enjoyed in her retirement years.
Linda had a strong faith and devotion to God through her Lord Jesus Christ, rarely missing morning devotional and scripture reading; her "quiet time with Jesus" she would say. Linda has been a member of Candlelight Christian Fellowship church for many years, enjoying the love and fellowship of the Women's Bible Study and in recent years, the accompaniment of Walter to Sunday Service.
One thing is for certain, Linda will always be remembered for her special hugs and fabulous hats. Above all that life brought her way, Linda's greatest joy has always been the love of and for her family.
A special thank you to the emergency responders, Kootenai Hospital attending physician, nurses and chaplain. We could not have asked for more responsive and compassionate care for Linda and our family through her passing.
Memorial services will be held at 10 a.m. on Saturday, May 22, 2021 at Yates Funeral Home - Hayden Chapel, 373 E. Hayden Ave., Hayden, Idaho, with light refreshments following the service and a procession to follow at 12:30 p.m. for the graveside services at Coeur d'Alene Memorial Gardens, 7315 N. Government Way, Coeur d'Alene, Idaho.
Yates Funeral Home has been entrusted with final arrangements. Please visit Linda's online memorial at www.yatesfuneralhomes.com and sign her guest book.
Recent Headlines
---