Michael Andrew Timothy Stabile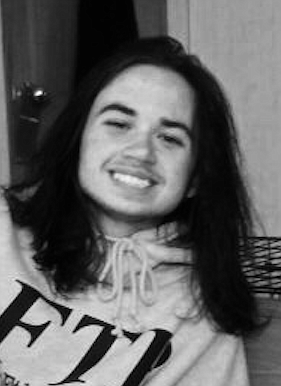 On May 10, 2021 our angel, Michael Andrew Timothy Stabile, was called home to be with the Lord. He was such a bright and beautiful light that brightened this world. He will be remembered by the amazing legacy that he created.
Michael was a loving shoulder to those who needed him and an example to those around him. He spent his youth playing sports and was part of Boy Scouts. Michael was an old soul that defined what unconditional love looks like. He spent his life with a smile on his face while bringing joy, hope and happiness to everyone he came in contact with. He was truly an angel that we had the privilege of sharing life with. Even though our days will be darker without his presence, our memories of him will remain forever bright.
He was survived by his parents Frank and Jennifer Stabile; his brother and sister-in-law Charles and Shanda Drapeau; his sister and her fiancé Kirstin Drapeau and Greyson; his aunt, April Drapeau; his uncle and aunt Jeff and Marlo Pastras; his cousins Aaron Jr., Kris, Brandon, Jordan and Ally; his nieces Mercedes and Destini; and his nephews Ryan and Carter; in addition to many other family members and countless friends and loved ones.
His services will be held at noon on Monday, May 17, 2021, at The Altar Church. Please share your thoughts and memories of Michael in his online memorial at www.belltowerfuneralhome.com.
Recent Headlines
---