Lunch is on them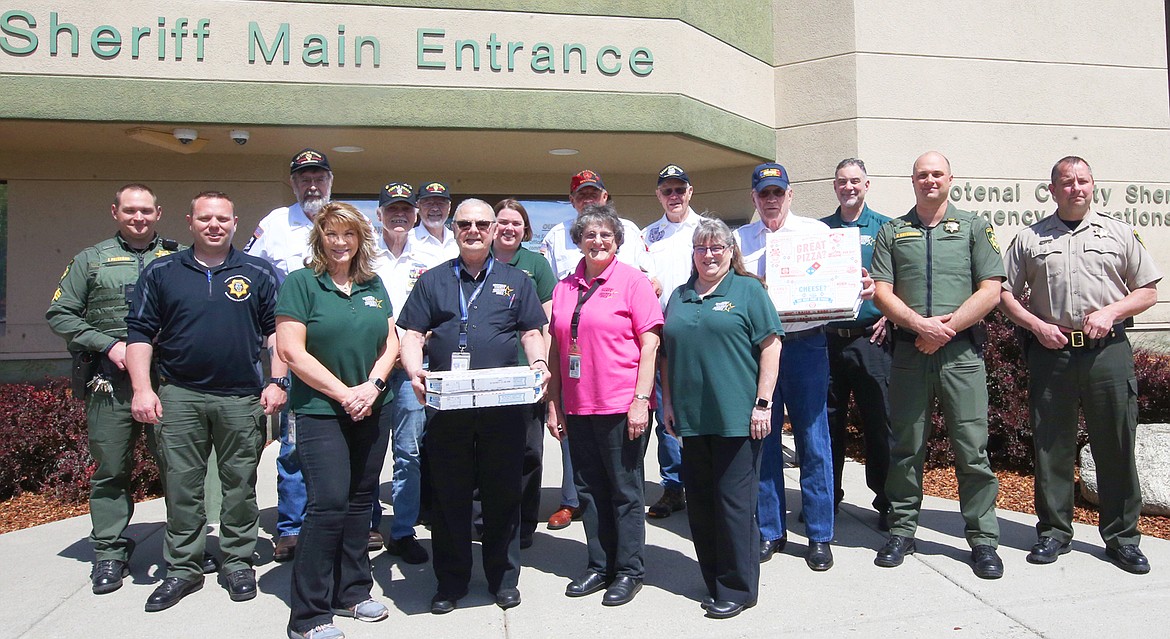 Back row, left to right: Lt. Jarred Peterson, Lt. Will Klinkefus, Richard Bigger, Lonnie Hall, John Nagel, Jennifer Simmons, Lew Allert, Bob Martin, Robert McClelland, Lt. Kyle Hutchison, Cap. John Holecek Front row, left to right: Judy Griffin, Paul Klawitter, Kris Morrow, Susan Baird
COEUR d'ALENE — Maybe there is such a thing as a free lunch.
Coeur d'Alene's Veterans of Foreign Wars Post 889 showed their appreciation for support staff at the Kootenai County Sheriff's Office on Thursday by treating them to pizza — enough for the whole office.
VFW members said they wanted to recognize the essential behind-the-scenes work that often goes unnoticed.
It's just the beginning of Post 889's plan to extend their outreach this year.
"Everything we do is supporting veterans in our community," said VFW member Lonnie Hall. "We're reaching out to let them know we're here."
Veterans are encouraged to visit Post 889, located at at 406 N. 4th St., each Tuesday morning for free coffee, donuts and conversation.
All veterans are welcome, including ones who are not members of the VFW.
"If they need us, call us," member Lew Allert said.
Recent Headlines
---