Larry F. Cain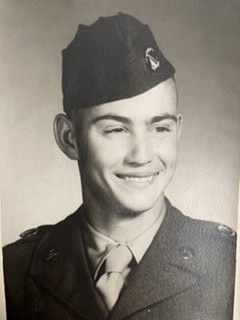 Larry F. Cain went to be with the Lord on May 9, 2021. Larry was born on Jan. 2, 1936, in Grant County, N.D. The family moved to Coeur d'Alene when he was a child.

Larry served in the U.S. Army, then returned to live the remainder of his life in Idaho and Washington.

He loved his family and was always generous and enjoyed helping others.

He is survived by his wife, RuthAnn, and her four children: Len, Annie, Dawn and Phil; four of his children: Dan, Tammy, Mike and Sue; as well as 24 grandchildren and 31 great-grandchildren.

He was preceded in death by his son, Randy; his brothers Ivan, Mac and Lyle; and his sisters Verna Mae and Mercedes.

There will be a celebration of life at at 1 p.m. on June 5, 2021, in Coeur d'Alene at a private residence. For more information please call 206-484-4375.
Recent Headlines
---