Heritage Health purchases new dental equipment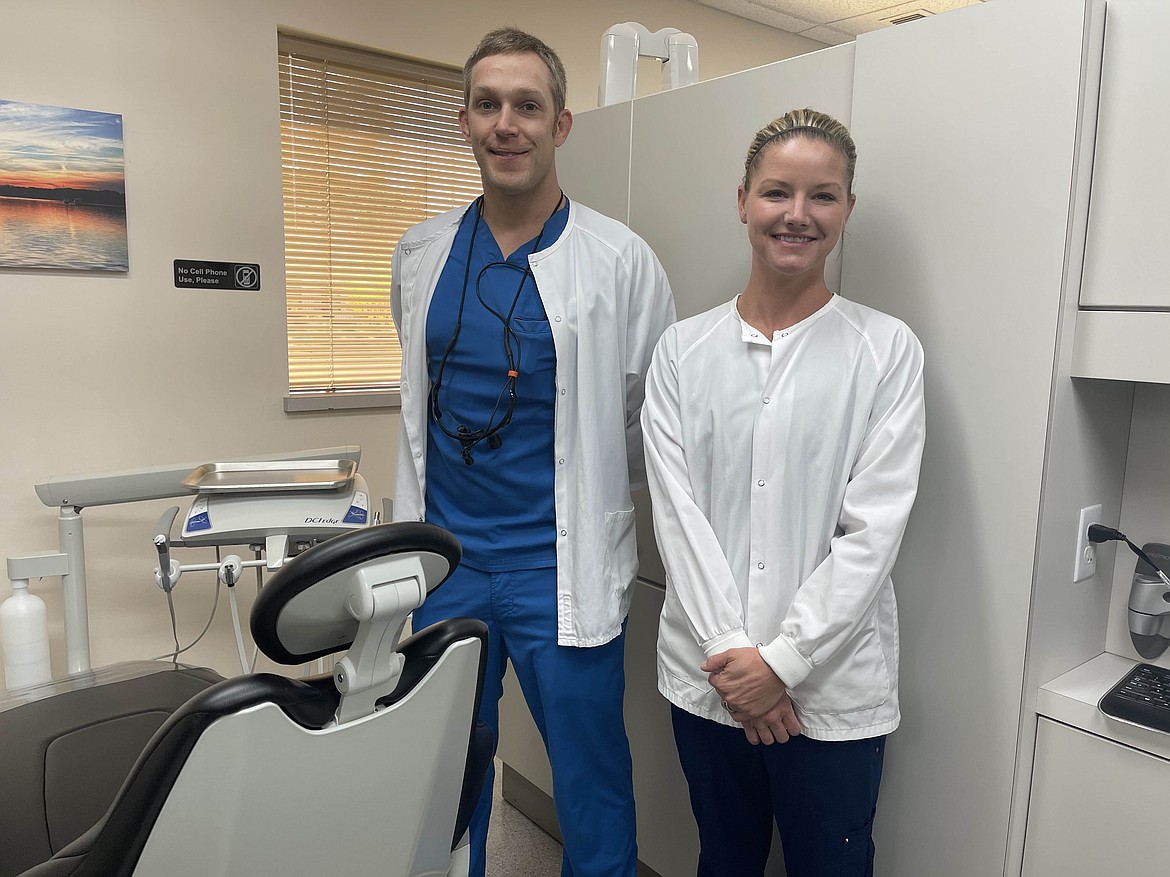 Photo courtesy Marc Stewart Dr. Devin Rourke and Dr. Hatta Clark are thrilled with new equipment that will improve care for Heritage Health patients.
Heritage Health received a $40,000 donation from Delta Dental of Idaho to purchase new equipment for its clinic in Coeur d'Alene.
The donation allowed Heritage Health to replace aging and broken-down equipment and to help secure state-of-the-art technology, said Dr. Hatta Clark, lead dentist at Heritage Health.
"We are extremely grateful for this generous donation," said Clark. "We will be able to see more patients and deliver a higher level of care. It truly is a wonderful situation for us."
"As oral health affects overall health, we believe in the power of oral health to enrich lives," said Greg Donaca, president and CEO of Delta Dental of Idaho. "Partnering with like-minded health organizations such as Heritage Health helps improve the health and strength of our communities. Delta Dental of Idaho is proud to be part of that community support and the improved oral health — and overall health — of all Idahoans."
Heritage Health Dentist Devin Rourke played a key role in securing the donation from Delta Dental.
"I was having a conversation with them about our needs and challenges with equipment," said Rourke. "They told me to come up with a 'wish list' and I did. I was happily surprised they came through with the money to make it happen."
Heritage Health purchased a laundry list of dental equipment, including a patient chair, an overhead light, and improved radiology equipment. The previous dental chair was nearly 20 years old and not functioning properly.

In addition, the dental department added four intraoral cameras that will give the dentist the ability to peer into patients' mouths. Those images then can be displayed on a large computer monitor the patient can see.
"It's an educational tool that allows us to communicate better with our patients and other providers," Clark said.
Recent Headlines
---