Isabella G. Roberge, 94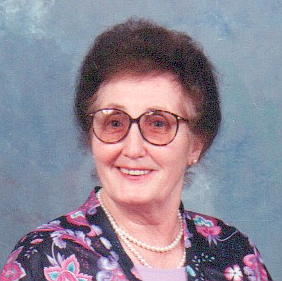 Isabella G. Roberge went to be in the arms of Jesus on April 26, 2021, while she was surrounded by her children. She was 94 years old and she was a resident of Lacrosse Health and Rehab in Coeur d'Alene, Idaho.
Isabella, known to everyone as "Bella," was born Dec. 1, 1926, in rural Saskatchewan, Canada, to her parents John Cross and Margaret (Patrick) Cross. She was a middle child of four brothers and two sisters. Bella grew up on a farm and she loved animals! She had a horse named Pearl that she cherished and rode to school every day.
As a young adult, Bella worked as a nurse's assistant in a TB unit. She was a happy young woman who always enjoyed taking care of people. As a nursing assistant she befriended her bestie, Mary Bontouex. Mary was such a great friend that she introduced Bella to a young man who would become her future husband.
After dating for four and a half months, Bella married the love of her life, Rodolphe J. Roberge, on Oct. 14, 1949, in Saskatchewan. As a newly married couple, Rudy and Bella worked at the local golf course, where Bella sold her famous homemade pies in the snack bar.
While still residing in Canada, Rudy and Bella had two sons, Allan in 1950 and Rudy in 1952. Shortly after Rudy was born, Rudy and Bella moved to Davenport, Iowa, where some of Rudy's family members resided. They managed an apartment building together there. It was important for Bella to become a U.S. citizen, so she naturalized on March 7, 1958.

Rudy and Bella expanded their beautiful family with three more sons; Frank in 1955, David in 1959 and Mark in 1961. In 1962, Rudy and Bella moved their family to Acampo, Calif., where they had their daughter, Teresa, in 1966.
Bella went to beauty school but decided that it wasn't for her. She became a CNA instead, and she worked in a facility in Lodi, Calif. In 1975, Rudy and Bella made their final move to Coeur d'Alene, Idaho, a place they fell in love with during previous travels. It was here that Bella worked as a CNA at Sunset Terrace and Sunset Terrace Extended Care for a total of 25 years.
Bella had a love for traveling. She loved visiting family and friends. Besides visiting many states, including Alaska and Hawaii, she traveled to England, Scotland and Mexico with her beloved husband.
In addition to traveling, Bella and Rudy loved to entertain and were a very hospitable couple. Their home was always open to family and friends and many wonderful meals were served with love there. Her children, family and many fortunate friends have very fond memories of the delicious meals that Bella cooked and served, always with a smile and a twinkle in her eye. She loved to serve and make people happy.
Bella's faith in Jesus Christ was a catalyst for her children coming to the saving knowledge of Christ, which was very important to her. She prayerfully planted seeds of faith in them and ultimately, they all have expressed their faith in Jesus Christ.
Isabella G. Roberge was survived by her six children: Allan (Mishele) of Post Falls, Rudy of South Dakota, Frank (Debbie) of Rathdrum, David (Dalene) of Post Falls, Mark of Post Falls and Teresa Bevilacqua (Glenn) of Coeur d'Alene. She was preceded in death by her father and mother, four brothers, two sisters, three grandsons and two daughters-in-law.
Bella was preceded in death by her beloved husband, Rudy, of 67 years, when he went to be with the Lord on April 10, 2017; may they both rest together in peace. They were loved and will be sorely missed.
Services will be held at 11 a.m. Saturday, May 15, 2021, at Grace Baptist Church, 13329 W. Hayden Ave., Post Falls, Idaho.
Yates Funeral Home has been entrusted with the care of final arrangements.
Recent Headlines
---