Susan Joanne Millsap Price Lake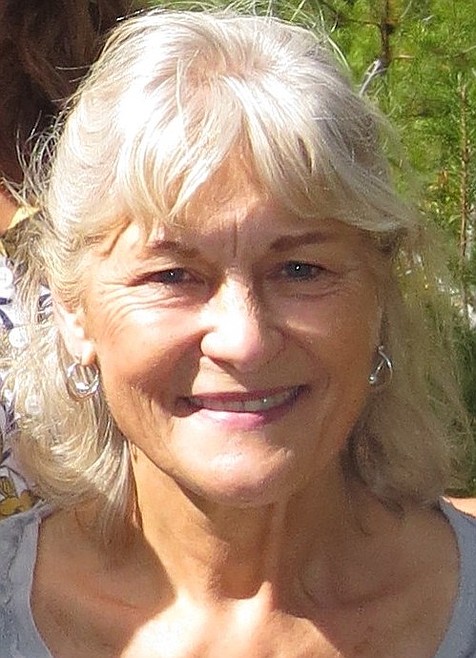 On Tuesday, May 4, 2021, Susan Joanne Millsap Price Lake left her Earthly home and stepped into the waiting arms of her Savior, Jesus Christ. For nearly two months she had valiantly, and with grace and dignity, fought against the scourge of our time, COVID-19.
Susan was born in Hillsboro, Ore., on Aug. 1, 1946; the third child of Orville and Camilla (Schuetze) Millsap. Susan's first marriage to Robert Price resulted in four children: Sarah (Greg) McEvoy (of Montesano, Wash.), Christopher (Michelle) Price (of Dutch Harbor, Alaska), Timothy (Sarah) Price (of Coeur d'Alene, Idaho) and Philip (Carrie) Price (of Bend, Ore.); along with 12 grandchildren and three great-grandchildren.
On June, 24, 2017, Susan was wedded to Robin Lake. The two made their home together in Post Falls, Idaho. This marriage was far too short, but Susan and Robin packed those nearly four years full to the brim and overflowing with love for each other, concern for friends and family, joy for the successes of all whom they came into contact with, and understanding and patience when needed- for each other and for all the world around them.
Not all of Susan and Robin's hopes and dreams have yet been fulfilled, and some must now wait until they are reunited.
Susan grew up with four sisters and a brother: Lori Goodman-Vogel (of Medford), Gini Mills (of Medford), Orville Thomas Millsap (of Portland), Mary Mills (of Victor, Mont.) and Natalie Mills (of Oregon City, Ore.) Her sisters and brother have given her numerous nieces and nephews, all of whom gave Susie joy when she could visit with them.
Susan was a member of Heart of the City Church of Coeur d'Alene, where she held a leadership position in Women of the Word Bible Study This group of women gave Susie many hours of happiness as she interacted with them all.
Susie was a gardener and a tender of plants who loved to watch things grow. But the garden she was most fond of tending was made up of family, friends and complete strangers. She tended and watered this garden by sharing the message of salvation through her Friend, Jesus.
Susie Jo, all who knew you miss you beyond what words can express, however we rejoice in the knowledge that you are now in the presence of Him with whom you spent many hours communing in prayer; The One who lifted you up and out of times of travail, who lovingly supported you each time you launched into a new chapter of the Book of Your Life.
A memorial service at Heart of the City Church is being planned locally, by and for Susie's friends here in the Coeur d'Alene area. Another memorial service will also be held later, at a time and place when her far-flung family can attend.
In lieu of flowers, donations can be made in Susie's name to the UGM Center for Women and Children of Coeur d'Alene, where Susie spent many hours in loving service. Donations should be mailed to UGM, PO Box 4066, Spokane, WA 99220, and designated for the Coeur d'Alene branch. Please mark your donation for UGM Cd'A, and in memory of Susan Price Lake.
Recent Headlines
---