Kathleen Moseley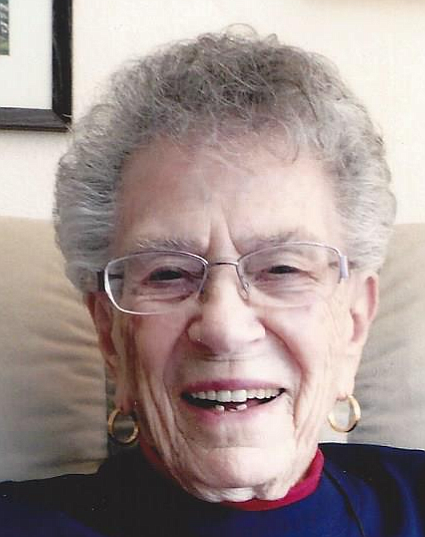 Our beloved mother, Kathleen Moseley, passed away on April 9, 2021, in the Schneidmiller Hospice House in Coeur d'Alene. In 1981, her husband of 34 years, H. Don Moseley, M.D., preceded her in death; in 2008, her brother, Charles B. McGarvie; and in 2021, her grandson, Sean McCarthy.
She was born on Aug. 18, 1920, in Tacoma, Wash., and was always proud that she was born on the same day the 19th Amendment was ratified, granting women the legal right to vote.
The family moved to Oakland, Calif., where she grew up. Her parents, William Davidson and Edna McGarvie, were an electrician and a schoolteacher. In 1942, Kathleen earned her nursing degree from Highland School of Nursing, Oakland, Calif., and she kept her Idaho license current for more than 50 years.

From 1945 to 1947 she served as a first lieutenant in the U.S. Army Nurse Corps, meeting her future husband, Dr. Don Moseley, when she was assigned to the 183rd Hospital Station at Fort Richardson, Anchorage, Alaska. The couple married in 1947, in Missoula, Mont. and lived, first in St. Maries, and then moved in 1950 to Coeur d'Alene.
Kathleen lived independently until she was nearly 100 years old. During the COVID-19 pandemic, she lived with David and Jan Moseley. Her last residence was the assisted living wing of North Star Assisted and Senior Living.
During her 70 years in Coeur d'Alene Kathy dedicated a substantial amount of her time to volunteering in the community. She was the Idaho State Medical Auxiliary President, a charter member and president of the 3Cs, and a member and Honorary Director of the Coeur d'Aleers. She was proud that, for more than 30 years, she donated blood and volunteered for the Inland Northwest Blood Bank (now Vitalent).

Every year the Christmas season began for Kathy with fireworks and an enjoyable weekend working on the Festival of Trees.
She belonged to Daughters of the Nile and is a past Queen of El Karnak Temple No. 6, Spokane, Wash., and is also a past regional Supreme Queen. Her family was Presbyterian, and she has been an active member of the First Presbyterian Church of Coeur d'Alene since 1961.
Kathy was never happier than when being with her family. She was loving, kind and generous, tirelessly encouraging them and celebrating their lives. While we mourn her passing, her family and friends all celebrate her extraordinary life, notable achievements and decades of contributing to her community. We will miss her smiling and laughing with us and will treasure loving and delightful memories of precious times we spent with her.

Kathy Moseley will be forever cherished by her children, Donna and Gene Crumb of Kent, Wash., and Charles and Jeane Moseley and David and Jan Moseley of Coeur d'Alene; by her grandchildren, Dr. Genia Dahl of Eden Prairie, Minn., and Evan Crumb of Seattle, Dr. Erin Moseley of Whitefish, Mont. and Dr. Paige Landers of Dalton Gardens, Dr. Jessica Moseley of Los Angeles and Anna Moseley of Seattle; and Nick McCarthy of Arlington, Va.; and by her great-grandchildren, Freya and Greta Dahl, Chloe and Bridger Landers and Riley and Hadley Crumb.

Her family is planning a celebration of Kathleen's life to be held in the future.
Instead of flowers, please consider donating to Vitalent (North Idaho's blood bank), the Schneidmiller Hospice House, or the Inland Northwest Honor Flight.
Recent Headlines
---