Harvey Lee Renner, 70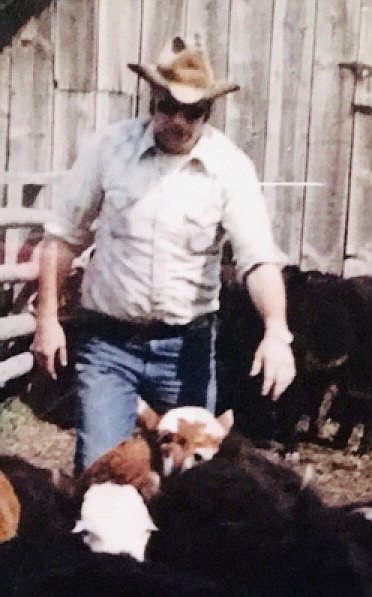 Harvey Lee Renner, age 70, of Rose Lake, Idaho, passed away peacefully at home surrounded by his family on April 30, 2021.
Harvey was born May 12, 1950, in Coeur d'Alene, Idaho, to Wendell and Ruth (Kirk) Renner. He grew up in Carlin Bay, attended Harrison Elementary, was a graduate of Kootenai High School, class of 1968.
After high school Harvey married his high school sweetheart, Janet McKinnis, in October of 1968, and they made their home in Rose Lake where they raised their five children.
Harvey spent a majority of his life working as a log truck driver. He eventually purchased his own truck and started Harvey Renner Trucking; this was his profession until he became too ill to drive.
Harvey will be greatly missed by his friends and family. He leaves behind his wife, Janet; daughter, Shelly (Bob) Allen; sons Clay, Chad (Renee), Cory and Clint; stepmother, Johanna Renner; brother, Glen (Liz); 11 grandchildren: Caiti, Chandra, Jayden, Shelby, Tyler, Colby, Garrett, Devon, Logan, Ashley (Josh) and Cambelle; and one great-granddaughter, Elsie; numerous cousins; and Aunt Barbara Renner. He is preceded in death by his grandparents, parents, Uncle Harl, cousins Karen and Bobbie.
The family will be honoring his memory with a private celebration of life barbecue per his request in not having a funeral.
His wife and children would like to express their sincere gratitude to the team at Hospice of North Idaho for their support and resources to honor Harvey's last request; to be in his family home during his final days. Please consider a memorial donation to Hospice of North Idaho, 2290 W. Prairie Ave., Coeur d'Alene, ID 83815 or hospiceofnorthidaho.org.
Bell Tower Funeral Home has been entrusted with the care of final arrangements. Please visit Harvey's online memorial and sign his guest book at www.belltowerfuneralhome.com.
Recent Headlines
---