Matheson stands by 'recruitment' statements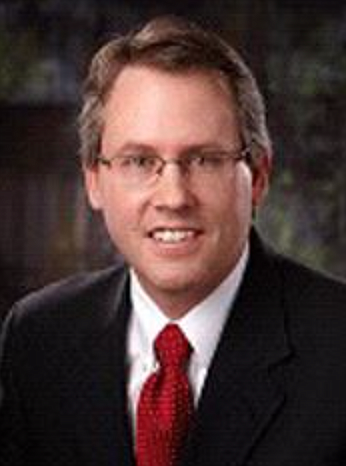 Steve Matheson told The Press he made his own decision to run for Kootenai Health trustee in the spring election, rather than abide to recruitment from the Kootenai County Republican Central Committee.
"All along the line, I've been asked by many different people to consider running for office," Matheson said Friday. "… I guess you could call it recruitment, in that sense of the word. But I weighed this on my own and came to the decision to run on my own."
Matheson's words were in sharp contrast to statements he gave to The Press during an April 21 interview, in which the Kootenai County treasurer and candidate for a seat on the hospital board said he had not been recruited by the KCRCC to run for trustee.
"(I) obviously was not recruited by, as you mention, the Republican Central Committee," Matheson told managing editor Mike Patrick during the April interview. "I ran two years ago unsuccessfully. So my interest in running has been well known."
Since that interview, however, The Press has learned that Matheson received at least one email recruiting him to run for office. In a Nov. 23 email obtained by The Press sent from a Kootenai GOP address, an emailer implored Matheson to consider running for the trustee position.
That email address — vicechair@kootenaigop.org — belongs to Rob Barrans. Barrans' name, address and telephone number were listed in the "Contact the Treasurer" dialogue boxes filled out before the email was submitted. The author of the email said the committee would stand behind Matheson's run for office. The full email is read below, transcribed without editing:
"Mr. Matheson,
I know you cannot respond to this email with your government email but please read it and send me a reply with your personal email.
Would you consider running for the Kootenai Health again in 2021. I know you were primarily interested in stopping the URD. That cow has been let out of the barn. But it still think you could do wonders on that board.
I had just move to Idaho in March 2019 and attended KCRCC and heard you speak. I was shocked at the low voter turnout in both the May and November elections. With so many registered Republicans in Kootenai County I could not understand how socialist could get elected to anything. I had been on the Executive Committee for the 12th largest county in the US with a population larger than all of Idaho. Unfortunately it was in a DARK blue state. I retired here because I wanted to live in a conservative RED state. The KCRCC was not interested in someone who had just moved here. So, I got involved in a legislative race this year. I was called by my district chair the night before the reorganization meeting and asked if I let my name stand for vice chair. Told her NO. But she kept talking and finally I said yes, not expecting to be elected. But I got elected by ONE vote. In my 3 campaign speech I said that we MUST take EVERY election in Kootenai County. Brent appointed my chair of a committee to seek non-partisan race candidates. We only batted 833% in November so I am disappointed. However, as you have seen we flipped the NIC board. I intend to flipped every elected body in Kootenai County. So, I am asking you to run again for Kootenai Health. This time the KCRCC will get behind you and get you elected. Thank you."
The KCRCC's involvement in non-partisan races has become an issue of concern for many locals, with editorials, op-eds, letters to the editor and social media posts denouncing the vetting of candidates for party loyalty during elections for offices usually reserved for candidates with expertise in the fields in which they serve.
The group's involvement in non-partisan races like the North Idaho College Board of Trustees, the Kootenai Hospital District Board, water and sewer districts and soil conservation supervisors has also become a point of pride for many local Republicans, with Lt. Gov. Janice McGeachin telling a crowd at an April 24 KCRCC rally that conservative voters have an obligation to install Republicans into non-partisan positions, and that criticism of these tactics should be ignored.
"As has been reported in the 'fake news' locally, 'This shouldn't be your role,' that 'partisan politics shouldn't be entering into these positions,'" McGeachin said at the Candlelight Church event in Coeur d'Alene. "Well, so what? Just because it's not written that way into the statute doesn't mean that we, as conservatives, shouldn't be vetting those people."
When asked to confirm the email and discuss Matheson's run, Barrans said he would not comment for this story.
"I'm going to say 'no comment' to every question you ask, because I don't have time for fake news or fake reporters," Barrans said before disconnecting the call.
Matheson, meanwhile, said that the meaning of the word "recruitment" has more to do with the weight of a recruiter's influence, rather than the recruiter's desired result.
"If, tomorrow, I were to run for county treasurer next year, and the KCRCC reached out at some point down the road and asked me to run, does that mean they recruited me?" Matheson said. "I don't think it does. I am a proud Republican, I stand by my fellow Republicans, and I appreciate their support, but one thing I've tried to do over the last several years is make my own decisions."
When asked how he responded to the KCRCC's inquiry, Matheson sent The Press what he said was his email response to Barrans.
"Thank you for contacting me regarding the upcoming Hospital Board election," Matheson wrote. "I will be evaluating another attempt but uncommitted at this time. Congratulations to you on the tremendous GOP success in the most recent elections. The hard work by the KCRCC paid healthy dividends as reflected in the election results. As a proud Republican, please pass along my sincere appreciation to the entire KCRCC for all the work you do."
Election Day is May 18.
Recent Headlines
---