Donald Ernest Simon, 88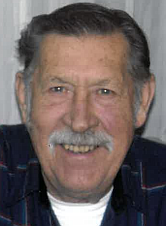 Donald Ernest Simon, 88, passed away on Nov. 22, 2020. Don was born in Richland, Wash., on June 22, 1932, to Leo and Anna Simon. He was the last of their 10 children. He grew up in Pasco, Wash., graduated in Cottonwood, Idaho, then served four years in the US Air Force. Don married Donna, his sweetheart of 60 years, on Nov. 19, 1960, and had two devoted children, Mark Simon and Debbie Zook.
Don's work talents included being a fireman in the aircraft industry, working for the railroad in Pasco, employment with the Port of Pasco, and eventually moving his family to Spokane, Wash., where he worked for Comet Freight Trailers for many years. He then moved to Post Falls, Idaho, where he took a job at Post Falls School District until he retired.
Don enjoyed so many things, like fishing with son, Mark, and nephew, Barry, plus hunting and fishing with nephew, Bill Ross. He enjoyed spending time with his beloved daughter, Debbie, sharing a love for animals, gem and arrowhead hunting and many woodworking projects, before Debbie's passing on June 18, 2019. He loved spending time at family events, including numerous gatherings with his many nieces and nephews. Family meant everything to him and we will forever hold him in our hearts.
He is survived by his wife, Donna Simon; his son and daughter-in-law, Mark and Lorie Simon, their children Megan and Scott Burr, great-grandchildren Kayleen, Kylie and Brooklyn; grandson, Scott Simon; granddaughter, Shay Simon and Cody Parsons; son-in-law, Rob Zook, grandchildren Buddy and Charlette Zook, great-grandchild, Zelda Zook; and grandson, Colton and Amber Zook.
Services will be held at 11 a.m. on June 12, 2021, at St George's Catholic Church, with a reception to follow.
Recent Headlines
---