Bleating hearts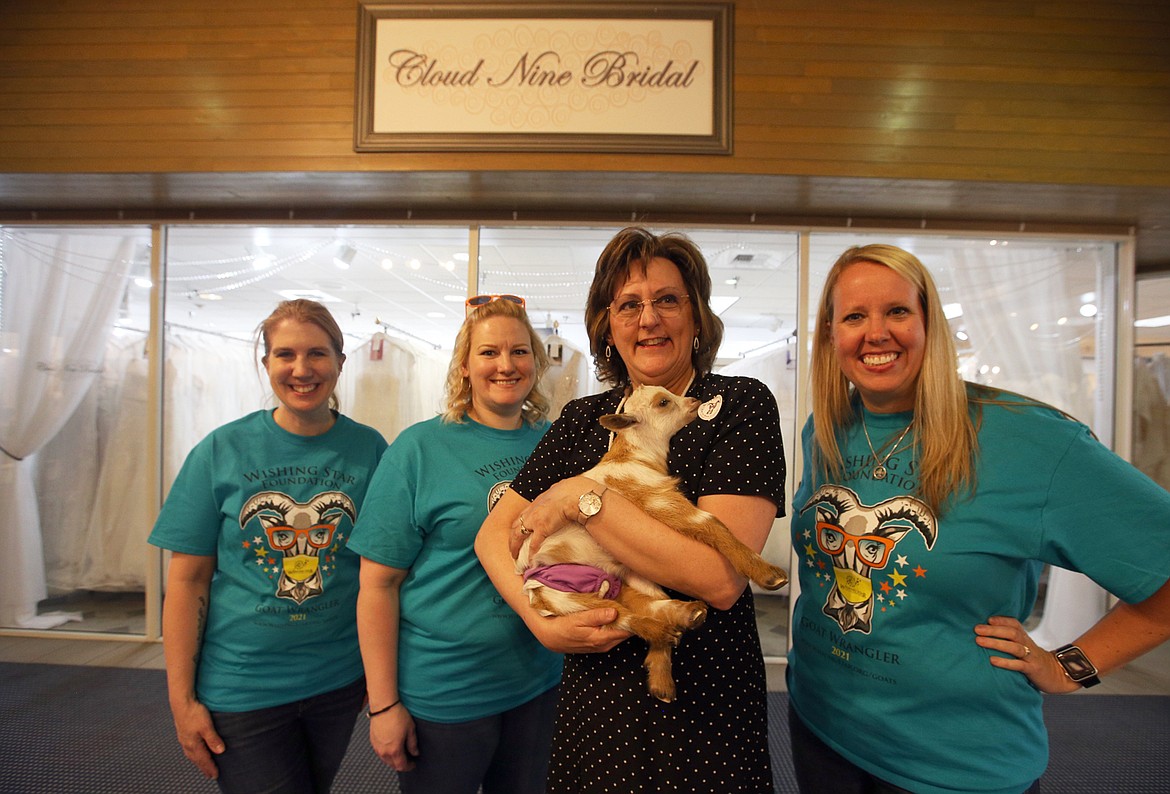 Lisa Seher, owner of Cloud Nine Bridal at The Plaza Shop in Coeur d'Alene, holds a baby goat delivered Wednesday by Wishing Star Foundation volunteers, from left, Teri Hilfiker, Brittany Morefield and Christie Vranich.
BILL BULEY/Press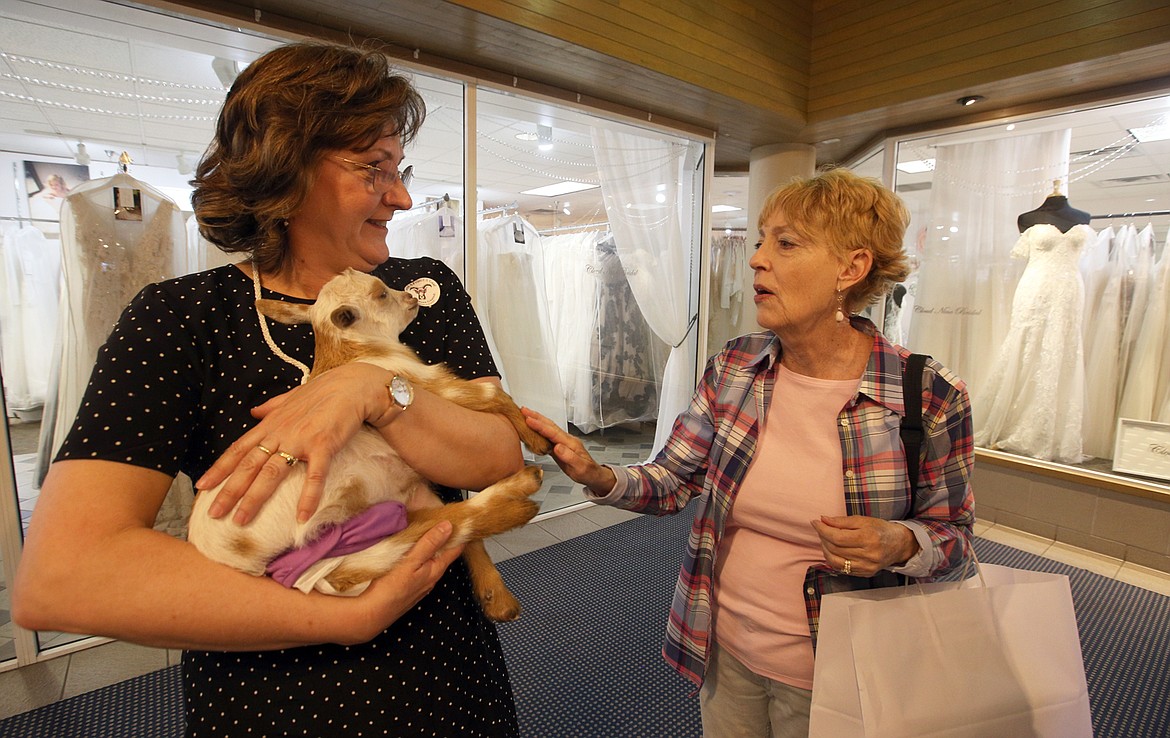 Lindy Hampton, right, visits with Lisa Seher and the baby goat sent to Cloud Nine Bridal at The Plaza Shops on Wednesday.
Previous
Next
by
BILL BULEY
Staff Writer
|
May 6, 2021 1:07 AM
COEUR d'ALENE — Lisa Seher says her husband is normally "a terrible gift-giver."
But on Wednesday, Paul Seher might have been, quite literally, the GOAT (Greatest of All Time) of gifts.
"I'm sending you a little package this year for your birthday," he told his wife.
She held that little, lovable package tight in her arms early Wednesday afternoon, hugging it with affection.
"So this is what he sent me," she said as she stood outside her Cloud Nine Bridal at The Plaza Shops.
In 30 minutes, she became attached to the three-week-old baby goat named Hazelnut that arrived at her boutique with three volunteers from the Wishing Star Foundation.
Occasionally, it let out a loud bleat. Otherwise, it was on its best behavior.
"I'm thrilled," Lisa Seher said. "My husband says I have too much stuff, anyway. To do a donation is much better."
About 10 teams have been out since Monday delivering baby goats throughout the Coeur d'Alene and Spokane area. Before they're done on Friday, they'll deliver hundreds of them as part of the annual fundraiser for the Wishing Star Foundation.
A $60 donation to Wishing Star gave community members the opportunity to have fun with unsuspecting friends, family or colleagues by having a real baby goat delivered to offices or businesses on the day and time of their choice.
The recipient is asked to make a donation of any amount to pay for the removal of the goat, which Seher did, as she went to get her purse.
Christie Vranich, Wishing Star board member and volunteer, said the goat delivered to Seher didn't cause any trouble, like trying to eat a wedding gown.
"These are good goats," she said.
Plaza Shops visitors swooned over the tiny creature known for being social, gentle, and intelligent.
"I think it's adorable," said Lindy Hampton, who pet the goat, thanked Seher and made a donation, as well.
Celebrating its 38th year, the Wishing Star Foundation is the oldest wish-granting organization in the state of Washington. It has made a difference in the lives of over 5,000 families.
Currently, there are about 35 children waiting for their wishes to be granted. An average cost of a wish is $6,000 with an additional $3,500 leveraged in the form of in-kind goods and services from the community.
Vranich said the fundraiser was going great and everyone was delighted to accept the goat via special delivery. Some went beyond the fundraising guidelines.
Chapman Financial collected the money staff pitches in to wear blue jeans to work and donated it to Wishing Star. Mortgage and title companies were sending the goat back and forth.
"People are so excited about it," she said. "It's a lot of fun."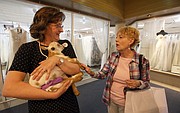 Recent Headlines
---