Lahoma Alice Russell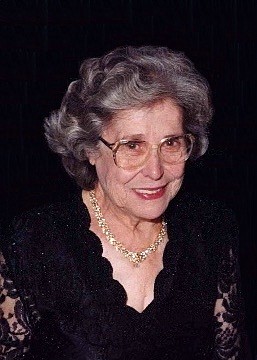 Lahoma Alice Russell, 96, of Coeur d'Alene, Idaho, passed away peacefully with her husband by her side in the early morning of April 14, 2021. She was born in Kansas City, Kan., on June 23, 1924, to Walter Hugh McNeese and Mildred Fern (Meador) McNeese. She was the oldest of three children.
Lahoma grew up in Kansas City, where she graduated from high school and two years later enlisted in the U.S. Army Air Force, serving during and after World War II, from 1944 to 1946. After leaving the Army, she attended Graceland University in Lamoni, Iowa, where she graduated with an Associate of Arts degree.

She married James "Jim" Homer Russell twice, on May 21, 1951, in Olathe, Kan. (justice of the peace) and on June 17, 1951 (church wedding at the insistence of family). Jim learned about Lahoma from his grandmother, Pearl, who spotted Lahoma on stage, performing in a church play. With enhanced interest in church, Jim attended and sealed the deal with Lahoma. They had nine children and remained happily married for nearly 70 years.
Lahoma worked as a secretary-typist for the Army and several companies, and partnered with her husband in several businesses. But as a loving, dedicated wife, mother and homemaker, she was happiest at home with her family. She loved cooking, gardening, knitting and traveling. But she considered her greatest accomplishment rearing nine happy, successful children. During their marriage, Lahoma and Jim resided in Kansas City (12 years); Orange County, Calif. (47 years); and Coeur d'Alene, Idaho (11 years).
In her early years, Lahoma was a member of the Reorganized Church of Jesus Christ of Latter Day Saints. Later, she became a member of the Covenant Church of Our Redeemer, founded and pastored by her husband.
She was preceded in death by her parents; son, James Lee; grandson, Matthew Kevin Russell; and both of her siblings. She was survived by her husband, Jim, but for only two days. He passed on April 16, 2021.
Survivors include her sons Thomas Kevin (Michelle), Mark Christopher, Walter Dallas and Charles Ramsey (Laura); and daughters, Alice Eileen (James Kane, deceased), Rita Kathleen (Nicholas Krill), Kelly Christine (Troy Erskine) and Claudia Suzanne (David Pattillo); 21 grandchildren, five great-grandchildren, one nephew and two nieces.
A private service to celebrate the lives of Lahoma and Jim will be held on Friday, May 7, 2021, at Yates Funeral Home — Coeur d'Alene Chapel, 744 N. Fourth St., Coeur d'Alene, Idaho.
Online registry and condolences may be found at www.yatesfuneralhomes.com
Recent Headlines
---