After two days of controversy, Senate OKs higher ed budget
by
CRAIG NORTHRUP
Staff Writer
|
May 5, 2021 1:00 AM
After a couple of days of contentious debate in both the Idaho House and Senate, an appropriations bill that served as one of the last roadblocks in the Legislature's attempts to adjourn is finally on its way to Gov. Brad Little's desk.
House Bill 387, the $629 million budget dedicated to funding Idaho's college and universities in 2022, cleared the Senate Tuesday, where it now heads to Little for signature or veto.
The bill was the latest education appropriation targeted by conservative Republicans trying to jam policy changes into appropriations, a tactic that has delayed an already-delayed legislative session from adjourning.
"One thing I can assure: Every member, I think, on this floor is partially unhappy with this appropriation," Rep. Paul Amador, R-Coeur d'Alene, said Monday as he introduced the bill he sponsored. "But it is the appropriation we need to pass to support our college and universities throughout the state of Idaho and show support for our Idahoans that are enrolled in those institutions, to help advance their lives and create a better Idaho for our future."
The unhappiness stems from cuts made to the appropriation — approximately $2.5 million in cuts to Boise State University, specifically — to fund programs lawmakers fear promote critical race theory and social justice.
Democrats and many moderate Republicans wanted to pass a cleaner bill, while conservative Republicans wanted to see up to $18 million more in cuts, despite Little signing HB 377, which prohibits schools from advocating for critical race theory.
"We decided no public funding should go towards promoting critical race theory or advocating for social justice indoctrination in our schools," said Rep. Ron Nate, R-Rexburg. "That's what the law says. That's the law in Idaho now."
Nate referenced advocacy and resource centers across Idaho as evidence the appropriation would violate HB 377, specifically noting Boise State University's gender equity center, its multi-cultural student services center, and its cultural and ethnic diversity board.
Nate also cited the University of Idaho's office of multi-cultural affairs, its women's center, it's LGBTQA office, and similar programs at Idaho State University.
"We've identified many situations at our universities where students are made to feel, based on the color of their skin or whatever social situation they're in, they should feel bad because they're part of an oppressive majority or feel bad because they're part of an aggrieved minority," Nate said.
Rep. Heather Scott, R-Blanchard, joined in opposition to the bill, calling for the appropriation to be broken into four separate budgets, one for each school.
"All these centers and community resources they put on campus, they are doing what [Nate] just said," Scott said. "They have this critical race theory [as] part of the culture at the colleges."
But Chris Mathias, the only Black representative in the Idaho House, stood and gave an impassioned speech about the narrative that has been crafted about critical race theory and social justice during the session.
"Technically, we're debating House Bill 387," Mathias, D-Boise, told the House. "Technically, we're debating whether to appropriate some money to our four-year institutions. Technically, we are debating whether we should further cut …
"What I feel, however, that we're really debating is the question of how scared we should be of social justice and critical race theory."
Mathias said he was both saddened and disappointed by the dialogue that has persisted among Idaho's lawmakers during the debate over critical race theory, an advocacy theory that posits racial power imbalances are so engrained into American history that they now permeate almost all facets of our lives. His voice repeatedly broke, and he had to stop and collect himself as he declared the fiscal war the Legislature has launched against universities will only hurt Idahoans.
"While they are not perfect institutions — I think we can all agree on that; I think we can all agree that we are not a perfect institution — they do absolutely essential work," Mathias said. "I fear, based on my interpretation of the months-long discussion, the thousands of emails, the millions of social media posts, our appreciation for our public post-secondary education institutions is dangerously low."
But while Mathias emphasized the damage he said the right-wing rhetoric was causing, he said the real danger is misunderstanding what social justice means.
"Social justice, friends, is merely the social equivalent of legal justice," Mathias said. "That's it. Legal justice is the pursuit of fairness in the eyes of the law. Social justice is just the pursuit of fairness in the eyes of society. It's a process. It's one I believe in, and I pray everyone here believes in it, too."
After Mathias was interrupted by objections, sending the House to ease, Rep. Karey Hanks, R-St. Anthony, qualified — and then retracted — that "good" students are being corrupted by critical race theory.
"I think we have a lot of evidence that this is occurring in our colleges," she said. "This is the only way we have to wake up those who are teaching this critical race theory, as well as other things, and who are actually driving some of these good kids — I shouldn't say good kids — driving some of the kids who have different ideas than the critical race theory. They're being driven out."
A visibly worn-out Amador closed the debate by saying that many of the minds of Idaho lawmakers have already been made up, and that appropriations are not the place to change policy.
"Good ladies and gentlemen, this is a budget, full stop," Amador said. "This is not a policy bill, but we have had a policy bill, and we have dealt with policy issues … If [HB 377] doesn't give you comfort that we're going to make changes in our higher education institutions, I don't think anything ever will."
The House passed the appropriation 49-20 late Monday. The bill was then fast-tracked to the Senate floor Tuesday morning, where the Senate then had a similar debate about what message the cuts in HB 387 sends.
"If you're a conservative white male Christian in the last 40 years of the United States like I was, I can tell you [indoctrination] was going on," said Sen. Steven Thayn, R-Emmett. "Every once in a while, we need to make a statement, and I think that's what this bill does."
The bill passed 25-8 and now goes to Little for signature or veto. With most of the education appropriations now passed and either headed to the governor or already signed, many lawmakers believe this legislative session — now on Day 114, one of the longest on record — will have an easier path toward conclusion.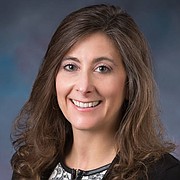 Recent Headlines
---