Cd'A council approves East Sherman pocket parks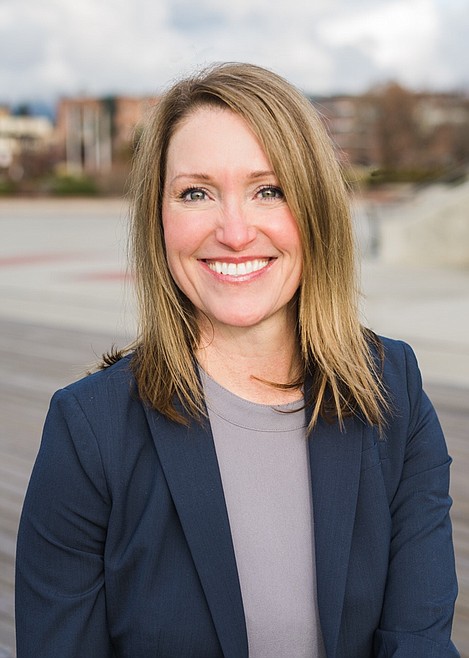 by
CRAIG NORTHRUP
Staff Writer
|
May 5, 2021 1:07 AM
The Coeur d'Alene City Council approved a plan on Tuesday night to build pocket parks on East Sherman Avenue.
The two properties — at 1620 E. Sherman and 1516 E. Sherman — were once the homes of the Sandman and Star Haven transitional motels, respectively. After the city acquired the properties in a land swap, city staff started developing plans to demolish the buildings, abate the lots and develop the properties. While the city didn't decide exactly what to do with the properties, they did approve the demolition and abating, which happened in the fall of 2020.
Now, with city staff bringing forward more concrete plans, the council gave the go-ahead for pocket parks. Of the two sites, the Sandman lot will be the marquee pocket park with the most amenities.
"It's right on 17th Street, which allows it to function also as a festival street, if we were to close off that street or if the businesses or the neighbors said we want to do a bigger event," community planning director Hilary Anderson said. "… On this one, we're looking at more improvements. Really, let's make this a usable pocket park for the long-term."
The 1620 E. Sherman park will feature a micro-clover grass and a landscape that includes a mix of trees, shrubs and rocks. It will also feature a sheltered porta-potty, a concrete stage area and access to power, which could be accessed by entertainment acts on stage or vendors setting up tents for festivals.
As for the 1516 E. Sherman park, Anderson said its location played more of a role in a minimalist approach.
"After really evaluating both sites in the context of East Sherman and what we've heard from community members, what we've heard from council, and then also just the location of this one, it's more mid-block," she explained. "It doesn't have the same features as the one on 17th Street."
Anderson said that second park development will really focus on a low-maintenance approach, which would make it easier to convert, should another project come along.
"Let's make it clean and green," she said. "Let's get it cleaned up. Let's get some microclover, some irrigation. We can [install] some large rocks to keep people from driving into there, but really not put a lot of investment or money into it at this time. That leaves our options open."
That money will be less of an investment than originally anticipated. While Anderson had asked for a $24,300 budget to complete the projects, she informed council of a $5,000 donation that came in Tuesday morning from a citizen who learned about the project and wanted to help.
"Chad Oakland called me this morning and said, 'Hey, I … really want to make this park happen,'" Anderson said. "This is really important to East Sherman. It's important for the community. I'm not asking for naming rights or anything, but I really want to make this happen."
Naming rights are a revenue-generating option for the sites, as are information kiosks and visitor information stations. Once Parks and Recreation director Bill Greenwood gauges how the park is used, he'll likely install picnic tables and/or benches.
Councilman Woody McEvers marveled at the relatively low cost to open the pocket parks, which council and staff both attributed to most of the work being performed in-house, rather than being contracted out.
"We should probably do more stuff ourselves, huh?" he observed.
As for when the pocket parks open, that remains to be seen. The project will begin in mid-May, and while development will only take a few weeks, Greenwood said he wanted to keep feet off the grass for about a month.
"After the seed pops," he said. "It should have a couple of mowings first … It'll need the better part of a month."
If all goes well, Greenwood said, the pocket parks could open around the Fourth of July.
Recent Headlines
---