Summer looks drier, hotter than usual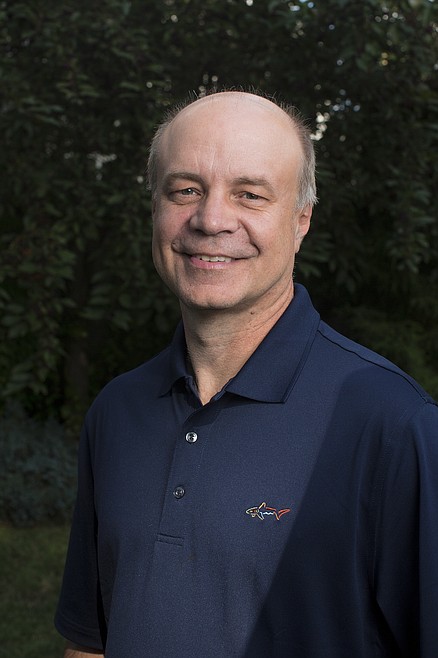 The western drought continues to expand as April was a dry month across the Inland Northwest.
At Cliff's station in northwestern Coeur d'Alene, we had .80 inches of precipitation last month compared to a normal of 1.77 inches. At Spokane International Airport, only .21 inches fell in April. That's less than 17 percent of the average April precipitation of 1.28 inches.
It was even drier to our south in Lewiston. A mere .05 inches of rain fell in April, compared to a normal of 1.32 inches.
Wenatchee, Wash., reported only .02 inches last month with a normal of approximately .46 inches. Moses Lake did slightly better than Lewison and Wenatchee as it picked up .32 inches of rain in April.
Around North Idaho, Kellogg picked up about 1.50 inches of moisture last month. Worley, Athol and Spirit Lake had nearly 0.45 inches. North Idaho College and Post Falls had approximately .40 inches of rain.
This was the second consecutive month with below-normal moisture across the Inland Empire. In March, a total of 1.05 inches of rain and melted snow fell at Cliff's station near the public golf course in Coeur d'Alene. The normal is 1.94 inches.
Within the last 10 years, when we've had two dry months back to back, the next one is usually wetter than normal.
Coeur d'Alene's average precipitation for May is 2.37 inches. We should see some occasional shower activity over the next 10 days, but the first half of this month still looks drier than normal once again as the big high-pressure system in the western U.S. holds on.
Based on climatology, when there are two dry months back to back in the late winter or spring season, there should be a brief period of wetter-than-normal weather. Therefore, our best chance for showers and thunderstorms is expected to be around late May and into early to mid-June.
Our upcoming summer season is still looking drier than normal, which has been the overall trend for at least the last 10 years. With extreme drought conditions over much of the Far West, especially in California and the Desert Southwest, the 2021 fire season may be another tough one. I'll have more details on that next week.
We're coming into the time of year when thunderstorm activity starts to increase. Despite the drier-than-normal weather, we should see occasional thunderstorm activity over the next four months. Unfortunately, during the summer months, our region will often see "dry lightning." This event of lightning without moisture will dramatically increase the chances for wildfires.
Here in North Idaho, the average number of days with thunderstorms, which include thunder, lightning and rain, across the lower elevations is 14 (one in April, two in May, five in June, two in July, two in August, one in September and October). When you include days with thunder with little or no rain, the average number of days goes up to 25. The normal number of extreme severe weather days in the Inland Northwest for an entire year is slightly less than one.
Overall, the number of thunderstorms in the region should be near below normal this year thanks to the big drought pattern in the Far West. We will probably have about four to six thunderstorms with rain and perhaps some hail in 2021. There should be another four to six that are not expected to be quite as strong.
If you're planning to be out and about during changeable weather, especially with thunderstorms in the forecast, it's a good idea to keep an eye on the local weather. During these conditions, the National Weather Service can issue a "severe thunderstorm watch" or a "severe thunderstorm warning."
A watch means that conditions are favorable for the formation of severe thunderstorm activity. However, a warning means that severe weather is in progress when storm spotters or Doppler radar is producing large hail, high winds and heavy rainfall.
East of the Rockies, conditions are often much more severe at this time of year. A very strong storm hit areas from southern Missouri to northwestern Arkansas last Wednesday night. Large-sized hail was reported in San Antonio and Fort Worth, Texas. However, baseball-sized hail was seen in parts of Oklahoma causing widespread damage to cars parked outside.
Also, with thunderstorms comes lightning, which is still one of the most mysterious meteorological phenomena. A single bolt of lightning can be as high as 40,000 to 50,000 degrees Fahrenheit, which is hotter than the surface of the sun. The odds of being struck by lightning in your lifetime are 1 in 3,000. If you happen to be outdoors during severe weather, and the hair starts standing straight up, that means conditions are setting up fast to be hit by lightning. The best thing to do is to hit the ground and even roll to break the bond between the positive and negative charge.
Recent Headlines
---