Jerry Dean Butterfield, 35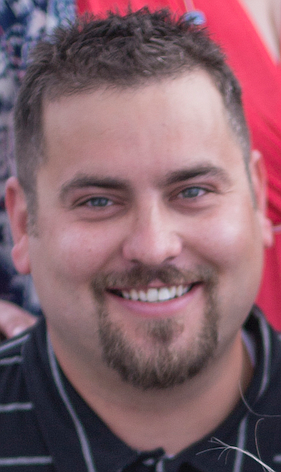 Jerry Dean Butterfield, 35, of Portland, Ore., passed unexpectedly on April 24, 2021. Jerry was born at home in Coeur d'Alene, Idaho, on Jan. 3, 1986, to parents Rusty D. Butterfield and Kimm (Zander) Butterfield.
Jerry was so eager to begin his journey on this earth that he did not even wait for the midwife and his dad delivered him at home. Their first family photo together was on the front page of the Coeur d'Alene Press the next day. Jerry joined his sisters Michelle Zander and Katie Butterfield and later they welcomed their brother, Rusty J. Butterfield.
Jerry was in the Class of 2004 at Lake City High School, but left early to get his GED and start his life and career. He lived his life to the fullest. Jerry's life was FULL of love, laughter, family, friends, adventures, fun and opportunities.
Jerry's big smile and kind heart made it easy for him to make friends, and his loyalty to his friends and family was second to none. If someone needed help, Jerry was the first to arrive and the last to go home. He was also the protector and the defender for those he loved; some would even say that in his youth he was a "scrapper." He would never start it but he was never one to back down and when he said he had your back, then you knew he had you covered.
Jerry was a hard worker with a great work ethic and a willingness to learn as much as he could about anything and everything. These traits served him well and were quickly recognized by David and Denise Morse, of Morse Electric, who took him under their wing and started his apprenticeship as an electrician when Jerry was just 14 years old. He grew to be an amazing and brilliant journeyman in the trade.
This trade also spoke to Jerry's desire for adventure as he went with Morse Electric to work in places such as South Korea, Okinawa, Japan, Kentucky Kingdom and Dollywood. Jerry welcomed every opportunity with his trade, including working underground locally at the Lucky Friday Mine and eventually taking an amazing opportunity at the WeCanna Hemp Farm in Oregon, where Jerry was an outstanding general manager of the farm and personnel. Jerry's strong electrical and engineering background made it so he could take apart and put together any piece of equipment on the entire site. He was very proficient in multiple types of skilled labor, including construction, engineering, electrical and growing.

Jerry had always maintained a growing passion for the cannabis industry, so naturally, he applied his skillset to becoming a master grower. Through Daniel's connections to top producers and industry veterans, Jerry was proficiently trained in the same proprietary methods used by The Jungle Boys and many other boutique, high-end, craft cannabis producers. Jerry's skill set made his production quality both consistent and outstanding; Jerry could run scalable productions from seed to distribution.
As of recently, Jerry, upon talking with a worker who had lost the use of one of his arms due to an auto accident and feared not being able to work, created something that enabled him to continue his work at the farm. The worker was incredibly grateful and said nobody had ever taken the time to do anything like that for him before. That was the type of guy Jerry was.
Jerry loved his family and doing things with them, including stock car races, spending time on the lake, camping, riding motorcycles, golfing, barbecues and playing pool. He was a lover of animals and had three dogs that were his babies, Mulisha, Spike and Onyx. Jerry was the loudest to cheer, was always there to lend an ear, gave encouraging words of support and always gave the biggest hugs. He was the best son, brother, uncle, relative, friend, employee and boss that you could ask for and we are going to miss him terribly.
Jerry is survived by his parents, Rusty and Kimm Butterfield; brother, Rusty J. Butterfield; sisters Michelle Zander and Katie (Carl) Thompson; nieces, Crimson (Nick) Farina and Haily and Annika Thompson; nephews, Christopher Thompson and Sean and Reese Chilson. Jerry is preceded in death by his best friend since birth, Brandon Heberer.
Jerry's celebration of life service will be held at 3 p.m. (doors open at 1:30) on Saturday, May 8, 2021, located at the Kootenai County Fairgrounds in the Jacklin Building, Gate C, with a potluck reception to follow.

Contributions towards Jerry's final arrangements are greatly appreciated and may be made via PayPal at hohmanmike@msn.com Further information and updates can be found on Facebook page: Jerry Butterfield Celebration of Life.
Recent Headlines
---