THE FRONT ROW with MARK NELKE: Draft 'value' is whatever you decide it is
When I "drafted" Muttley in 1997, she was in a pen with some other wiener dogs at a breeder in Cocolalla -- the equivalent of a first-round draft choice.
Something about her jumped out to me, compared to the other puppies in the pen -- maybe it was her "measurables," or maybe it was just a gut feeling.
That "pick" seemed to work out pretty well over her 12 1/2-year "career."
Fifteen years later, I "acquired" Kenzie and Bella as free agents of sorts, from some folks in Post Falls who could no longer keep them.
Those wiener dogs were 2 years old at the time. They weren't rookies, but they were still young, with plenty of "game" still left in them.
As they turn 11 this month, I'd say we got pretty good production out of them during their "careers."
So two different ways of acquiring "talent," but both ways have proven quite fulfilling.
THE POINT is, who cares how you added to your team.
Who cares if they were considered "great value" at the time you acquired them?
An NFL team is chided for taking someone with an earlier pick that they could have gotten with a later pick -- not a good "value pick," the experts say.
But what if that player is gone by the time the later pick comes around?
The way I see it, at the end of the day -- or the end of three days, in the case of the NFL draft -- you have who you picked, and the other teams have who they picked, and then a few months later, you go line up and play.
You don't start the game with three bonus points, or are awarded a couple extra first downs because of a "great value" pick during the draft.
Some teams, like the 49ers, had to go to great lenghts in an attempt to upgrade at quarterback -- we'll see down the road if that worked out better than bringing in a proven veteran "dog."
Then there's the Seahawks, who have a franchise quarterback -- albeit an underutilized one -- so they look to fill in around him.
They take people that they absolutely love, people that hardly anyone else has heard of -- which makes you wonder what they saw in this player that the other 31 teams didn't?
Perhaps that's part of the genius of their GM -- now if they can get the coaching to match it.
SO THERE'S many different ways to improve your "team."
Many years ago, we selected Casey out of a litter of pups produced by our cousins' dogs, Oscar and Heidi (of course!).
Call that a dispersal draft, of sorts.
With players, when their first contract is up, you have to decide whether they're worth keeping, at a much higher price.
With dogs, that isn't usually the issue -- maybe you sweeten the pot with a few extra biscuits, or chew treats -- but generally they aren't going anywhere.
However they were acquired, if you feel you've gotten "great value" out of your team members over the years, that's all that matters.
Whether they come with two legs, or four.
Mark Nelke is sports editor of The Press. He can be reached at 664-8176, Ext. 2019, or via email at mnelke@cdapress.com. Follow him on Twitter @CdAPressSports.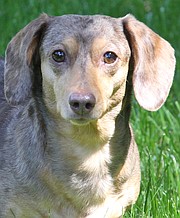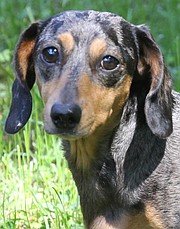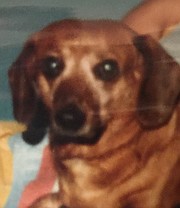 Recent Headlines
---