Barbara Nelson Vigue, 78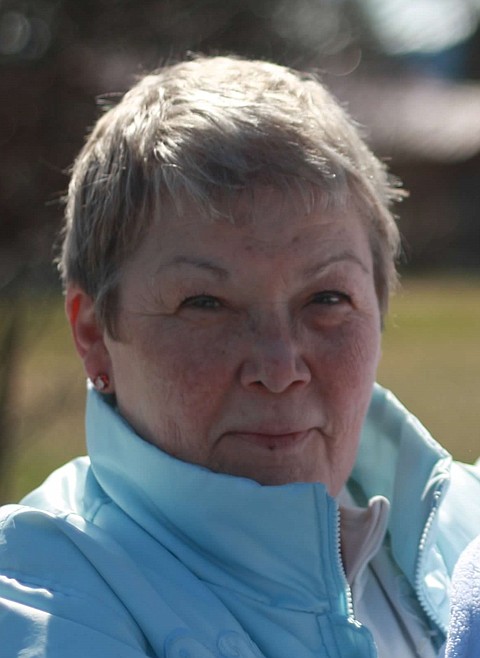 Barbara Nelson Vigue, age 78, of Coeur d'Alene, Idaho, passed away peacefully while surrounded by her loving family on April 28, 2021, in her family home of more than 40 years.
She was born Aug. 26, 1942, in San Francisco, to H.R. and Vernita Nelson. Barbara grew up in Plentywood, Mont., and was one of four children. Barbara was a graduate of Plentywood High School and the University of Montana, where she earned her bachelor's in political science.
In 1966, Barbara met M.J. (Mike) Vigue when both residing in Seattle. They quickly became the love of each other's lives and they were married a year later at St Joseph's Catholic Church in Seattle, on March 18, 1967. They resided in Seattle until 1974, then moved to Coeur d'Alene to raise their family. Mike and Barbara celebrated a milestone of 50 years of marriage in 2017 before Mike passed away in January of 2018.
Barbara was known for her great love and care of her family, especially of her grandchildren and great-grandchildren, who she kept well dressed with her passion of bargain shopping and uncanny ability to find jewels within clearance racks. She was an avid reader, had a love of Broadway musicals, travel, exploring garage sales for great finds, her stubbornness and quiet wit who never realized how incredibly strong she was. We are filled with joy knowing she is reunited with her husband and dancing away in heaven.
Barbara will be greatly missed by friends and family. She leaves behind her three children, daughters Bretta Walker (Jon) and Cherise Thompson (Stuart) and son, Michael Vigue. She was a beloved grandmother, known as 'Mama' to five grandchildren: Braxton, Taylor, Kacey Jo, Jarod Vigue and Brady Thompson and great-grandchildren Nakiesha, Madilynn and Kaliyah Vigue. Barbara was preceded in death by her parents. Surviving siblings include Gary, Mark and Steven Nelson.
At Barbara's request, her celebration of life will be held at a later date at St. Pius X Catholic church in Coeur d'Alene, where she has been a member for more than 40 years.
Her children would like to express deep gratitude to the team at Hospice of North Idaho for their support and providing them with resources to honor their mother's request to be in her family home during her final days. Please consider a memorial donation to Hospice of North Idaho, who went above and beyond with their support to help us care for both of our parents in their final days.
Yates Funeral Home has been entrusted with the care of final arrangements. Please visit Barbara's online memorial and sign her guest book at www.yatesfuneralhomes.com.
Recent Headlines
---