Pick your pony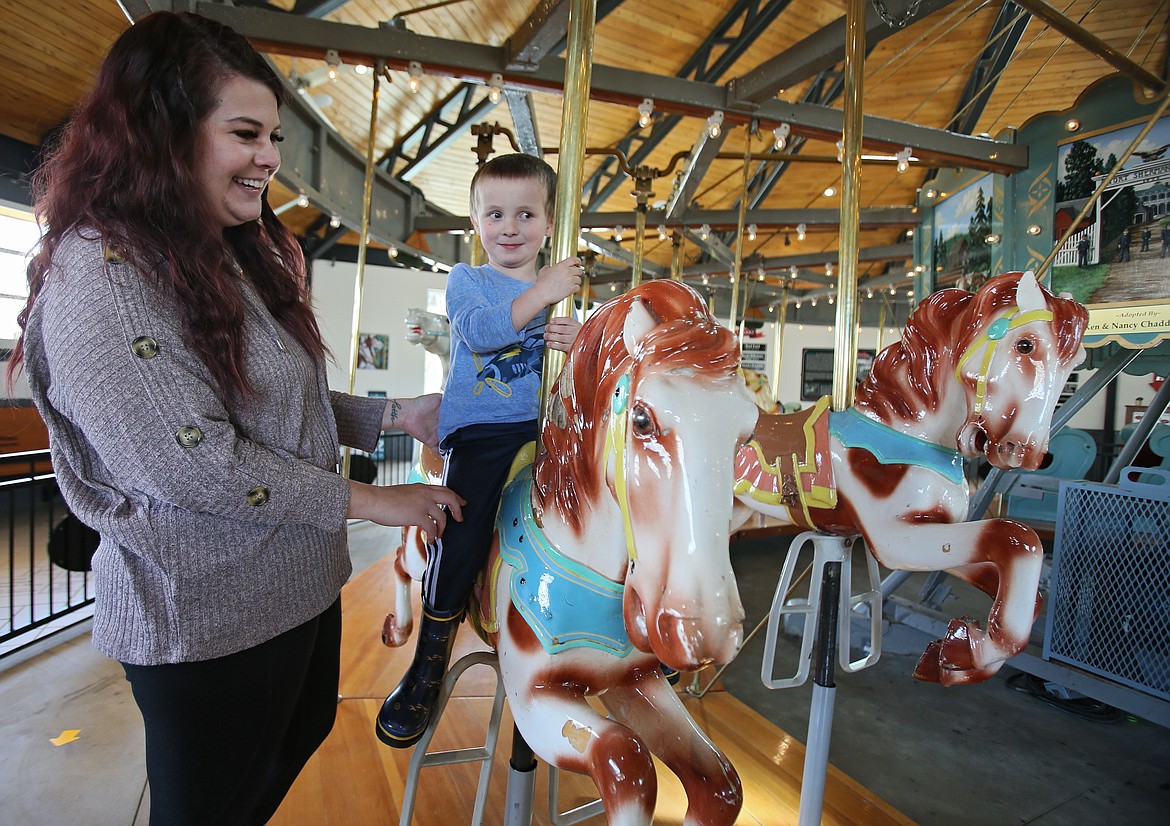 Paige McCan accompanies her 4-year-old son Logan McCan at the Coeur d'Alene Carousel on Friday as he selects pony No. 12 to be named "Starfire" for the 2021 season. The carousel opens for the season on Saturday.
DEVIN WEEKS/Press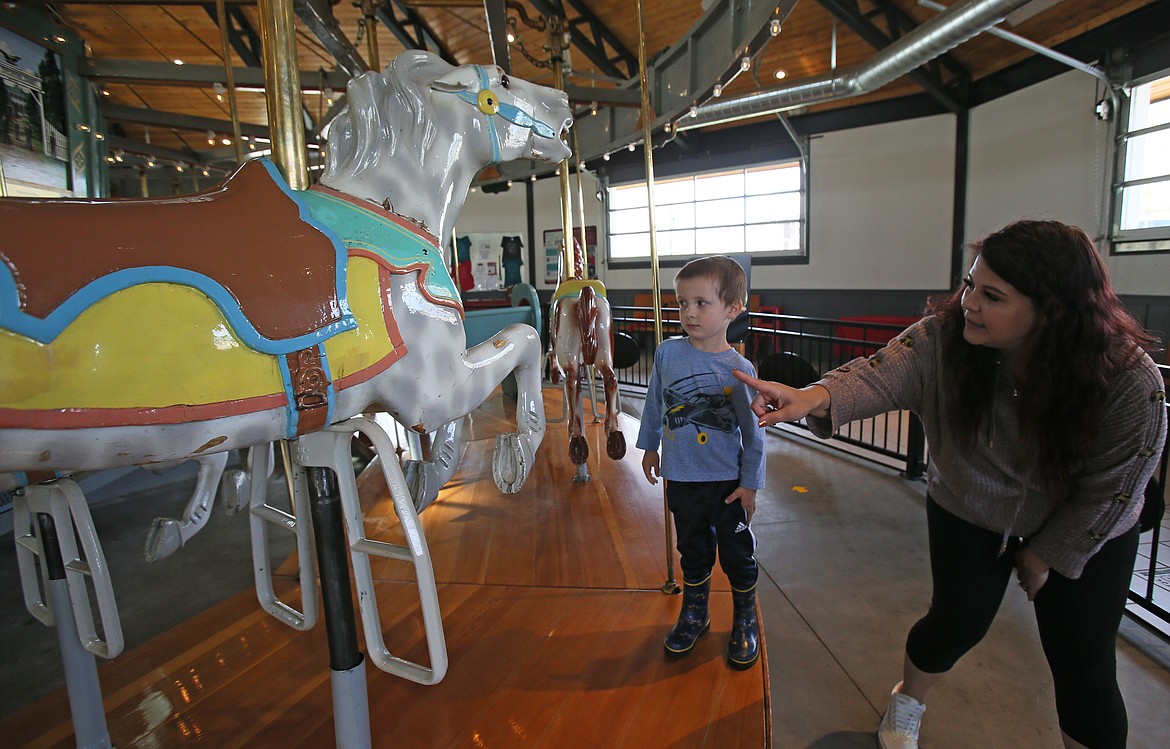 Logan and mom Paige McCan inspect which pony to name "Starfire" during a visit to the Coeur d'Alene Carousel on Friday. The carousel opens for the season on Saturday. Volunteers are needed and new pony naming opportunities are being offered.
Previous
Next
by
DEVIN WEEKS
Staff Writer
|
May 1, 2021 1:30 AM
COEUR d'ALENE — Slowly walking beside the old Spillman Junior carousel, 4-year-old Logan McCan eyed each shining pony knowing he had a big decision to make.
He crept by the chariots and the gray ponies. Then he stopped at No. 12, a cream and reddish-brown pony in the outer circle, its yellow bridle and blue collar gleaming.
"This one," Logan said, asking his mom to lift him to sit on the hand-carved wooden equine.
For the 2021 Coeur d'Alene Carousel season, which opens today, pony No. 12 of will be fostered by Logan and his big sister, 6-year-old Aurora Lindblom.
Its new name?
"Starfire."
"It's great - they love it," their mom, Paige McCan, said Friday. "They always come here every summer. They love riding it; they ride it all afternoon."
"I did it two times!" Logan said.
"You did it a lot more than two times," Paige said to the beaming boy.
A new pony fostering program has been launched this season to give families and community members opportunities to name the 13 remaining yet-to-be-adopted ponies. The ones that have been adopted have names such as "War Pony," "Shelly's Spirit" and "Mrs. P's Magic Pony."
For $600, plaques with the seasonal names will be installed above the ponies. The names of the pony "foster parent(s)" will go up on the foster wall next to the adoption wall.
"This came as a suggestion from a Facebook follower," Coeur d'Alene Carousel President Rita Sims-Snyder said.
A carousel pony has not been adopted since 2017. Adoptions range from $10,000 to $15,000, but Sims-Snyder explained that some carousels charge much, much more for adoption and naming rights.
"You have a limited number of items to sponsor," she said.
The foster program is less expensive, helps keep the lights on in the carousel pavilion and the name plaque will go to the foster individual or family at the end of the season.
"I'm like, 'Let's give it a try!'" Sims-Snyder said. "How much fun would that be?"
The historic Playland Pier carousel and its friendly volunteers are eager to see the crowds return. Amid COVID closures and quarantines, Sims-Snyder said the carousel was down about 3,000 riders last year. Usually it sees up to 18,000 riders in a season.
"It wasn't a normal year," she said. "I think this year is going to be really busy."
Volunteers are needed to create magical experiences for the kids and young at heart. Shifts are two to four hours, weekends in May and September and all seven days of the week June through August.
The Coeur d'Alene Carousel, at 439 W. Fort Grounds Drive next to Memorial Field in Coeur d'Alene, will be open Saturdays from 11 a.m. to 5 p.m. and Sundays from noon to 5 p.m. in May.
Ride tokens are $2 each.
Info: www.cdacarousel.com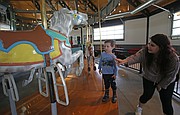 Recent Headlines
---