Final words on the Oscars; no kind words for 'Mortal Kombat'
Despite a return to glitz, glamour and (mostly) in-person acceptance speeches, Sunday's Academy Awards didn't try very hard to entertain the home audience.
Notable absences: Musical performances (jettisoned to the pre-show), clips of the nominated movies and performances (with a few exceptions) and a general lack of levity (Glenn Close's "Da Butt" notwithstanding).
And the show ended terribly thanks to the bizarre decision to announce the Actress and Actor categories after the traditional and natural finale of the Best Picture announcement. Clearly, the show producers hoped to end the show on a tribute to the late Chadwick Boseman, but whoops! Anthony Hopkins won instead. And whoops! Anthony Hopkins wasn't there to accept the prize. So while it was a shocker, the show just sort-of evaporated before our eyes.
Even as the presentation disappointed, it's worth leaving the Oscar season behind with a few positives from the Academy Awards:
The 'Best Picture' won.
For the second year in a row, my favorite movie of the year actually won Best Picture ("Nomadland" this year; "Parasite" last year). I've gotten so used to the "Green Book"-type wins of the past, so it's nice to see the Academy choose challenging and superior films.
Anthony Hopkins won for a career-best performance in "The Father."
No doubt about it: Chadwick Boseman's performance in "Ma Rainey's Black Bottom" deserved an Oscar. But Anthony Hopkins' performance in "The Father" was Oscar worthy as well. With its late-season release strategy, many still haven't seen Hopkins in "The Father," and it's a legitimately spectacular showcase for one of our finest actors.
Yes, Hopkins won once already for "The Silence of the Lambs," an obviously iconic role, but his work in "The Father" is a whole other beast entirely, and if we're talking about rewarding the actual Best performances (a rarity for the Academy over the years), then nobody should be too mad about Hopkins winning this year.
Okay, so maybe they should've made it a tie, because the telecast ended with a thud.
Frances McDormand is gunning for Katherine Hepburn.
If award precursors are to be believed, the Best Actress race might have been one of the closest in years. McDormand emerged as victor for her performance in "Nomadland," her third acting Oscar after winning previously for "Fargo" and "Three Billboards Outside Ebbing, Missouri." She joins Meryl Streep as a three-time acting winner, and both now sit one away from tying Katherine Hepburn's four wins.
Technically, McDormand already has the fourth Oscar - she earned one as a producer when "Nomadland" won Best Picture. I wouldn't bet against her winning another for acting at some point.
"Quo Vadis, Aida?" can return.
As most expected, "Another Round" won the Oscar for International Feature. Another nominee, however, the devastating Bosnian film, "Quo Vadis, Aida?" can technically compete in all the other categories next year. Turns out, the movie's U.S. release date happened after this year's cutoff, and those rules differ from how the Academy selects the International Feature films.
In short, "Quo Vadis, Aida?" deserves a look for Director, Actress, Screenplay and Picture. It's a huge long shot, obviously, but it's an incredible movie that will surely show up on my personal list of the best movies released in 2021.
You can watch "Quo Vadis, Aida?" now on Hulu (also home to "Another Round" and "Nomadland").
--
Meanwhile, the new "Mortal Kombat" movie is terrible
Not many movies adapted from video games succeed, and the "Mortal Kombat" franchise already conjured a couple of cinematic stinkers (though the cheesy 1995 version has several unintentionally hilarious moments).
The new "Mortal Kombat," now in theaters and also streaming on HBO Max, delivers the brutal, gory hand-to-hand fighting that fans demand, but it does so inside a lifeless, poorly acted story that drags anytime the characters don't engage in fatalities or flawless victories.
The fighting, outside of a decent opening sequence and serviceable climax, lacks rhythm and cohesion too, and the much-ballyhooed gore is created via cheap-looking CGI.
For those looking for slick, brutal Hollywood action, stick with the "John Wick" series. For good martial arts, you can find hundreds of better options across home video and streaming. Heck, I'd even recommend watching the 1995 movie over this (you can find that on the Peacock streaming service).
• • • 
Tyler Wilson has been writing about movies for Inland Northwest publications since 2000. He is the co-host of "Old Millennials Remember Movies," available everywhere you find podcasts. He can be reached at twilson@cdapress.com.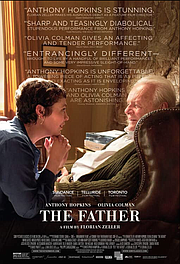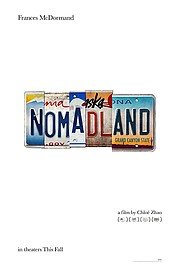 Recent Headlines
---