Paul James 'Jim' Furnish Sr., 84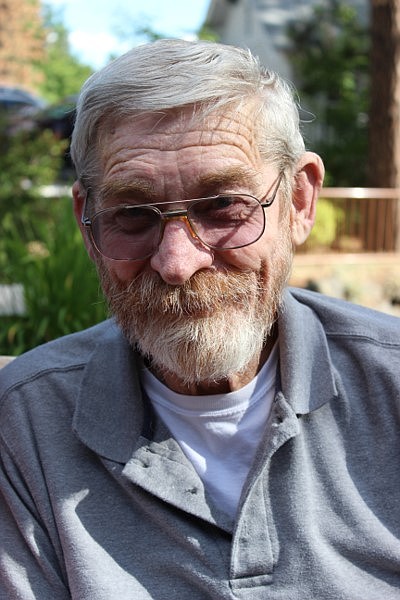 Paul James "Jim" Furnish Sr., 84, of Coeur d'Alene, passed away to be with his wife on March 16, 2021.
Jim was born in Kellogg, Idaho on Aug. 3, 1936, to Paul and Nellie Mayberry, and was adopted three years later to Archie and Bertha Smith Furnish.
Jim grew up in Kellogg and went to school at Sunnyside Jr. High and Kellogg High School. Jim decided high school wasn't for him so he joined the Air Force and got his GED there.
When on leave, he would come home and work at the Bunker Hill Mine, like all the guys would do from the military. When he was discharged, he gave the Forest Service a try. He enjoyed working outside, fighting fires and straw bossing and taking tree planting contracts in the fall.
He decided to go back to the Bunker again. He also worked at several other mines in the area, including the Sunshine Mine, and just quit before the mine fire in 1972.
In late December of 1959, he met the love of his life, Beulah Turley, at a Christmas dance and they were married the following spring on April 30, 1960, in Kellogg. Jim and Beulah have five children of their own: Laura, Linda, Jim Jr., Jenny and Will; and fostered four other daughters as well.
After the mine fire in 1972, they decided to move to the Seattle area to prevent their sons from going into the mines. They both went back to school and learned trades. Jim's was drafting and it led to quality control in the airline industry, where he stayed for 18 years until he retired.
After retiring, Jim and Beulah began traveling the USA in their fifth wheel. Since Jim was adopted, they did some research and found that Jim had a half brother and sister from his father in Florida. He was able to build a relationship with them.
Jim and Beulah got tired of traveling so they came back and decided to manage a private campground, which they belonged to. They got tired of the mountains and decided to go to the Oregon Coast and manage some private chalets for the owners.
Jim started having memory issues and they moved back to Coeur d'Alene. Jim was diagnosed with Alzheimer's in 2011. He moved into the loving home of Orchard Ridge in 2016, where he spent the last five years of his life.
Jim is survived by his children, Laura and Fred Pilon of Coeur d'Alene, Linda and Mark Laurent of Easton, Wash., Jim Jr. of Ellensburg, Wash., Jenny and Darin Mueller of Mountlake Terrace, Wash., and Will and Cheree Furnish of Heber City, Utah; his brother, Robert and Jolen Mayberry; sister, Suzie Leitman of Florida; 10 grandchildren, 11 great-grandchildren and numerous nieces and nephews. He was preceded by his wife, Beulah, and his adopted brother, Sonny.
There will be no services per his request. In lieu of flowers, please donate to Orchard Ridge in Coeur d'Alene.
I want to thank Orchard Ridge's staff for making a warm and loving home for both my parents. I'm extremely thankful for your love and support in my time and their time of need. I could not have picked a better place for them to spend the rest of their lives.
Bell Tower Funeral Home is entrusted with arrangements.
---