Gene K. Boyd, 91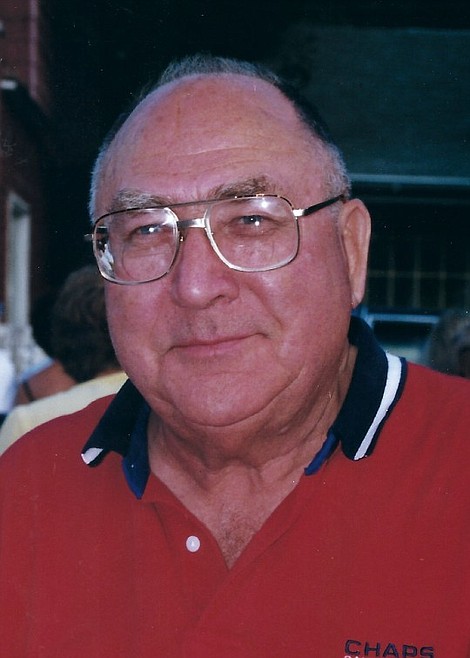 Gene K. Boyd, 91, passed away on Feb. 19, 2021. He was born in Wallowa, Ore., to Lora and Frank Boyd. In his early years he worked on the family dairy farm in Enterprise, Ore. He was a member of the high school band and played the drums at local musical events.
Gene attended Washington State College after graduating from Enterprise High School in 1951. He met his future wife, Charlene, at college. They married in 1953 and were married for 67 years.
He served in Washington State College's ROTC program and was commissioned a Lieutenant after graduation. Gene was stationed stateside during the Korean War at Camp Desert Rock in Nevada.
After the war, Gene went to work for Phillips Petroleum Company in sales and marketing for 15 years. In 1971, Gene and Charlene purchased Coeur d'Alene Service Station Equipment. The business continues today, run by a second generation of Boyds.
Gene enjoyed watching his grandchildren in sports, musicals and 4-H. He was especially proud to see his children grow up to be successful adults.
Gene and Charlene traveled extensively in an RV across the United States and Canada during their retirement. He could strike up a conversation with anyone and enjoyed learning where people came from, their families, and careers. He especially enjoyed visiting with World War II veterans and his "coffee buddies."
He was a member of Panhandle Kiwanis for 30 years and was involved with the planning and construction of the wooden play structure in Coeur d'Alene City Park, plus many other Kiwanis projects. Railroad history, geology of the Northwest and photography were passions of his.
We are grateful to have had a father with a sense of humor, integrity and purpose that carried him throughout his life. We will miss you.
The family would like to thank the staff at Advance Healthcare in Coeur d'Alene and Garden Plaza in Post Falls for their care of Gene. A special thank you to Keri McMahon Reynolds and Shannon Reynolds for their support and love to Gene and Charlene.
Gene was preceded in death by his sisters, Pauline, Frances and Roberta. Gene is survived by his wife, Charlene; children, Lori (Larry) Holstein, Don (Connie) Boyd, Linda (Dave) Robinson, Jon (Maree) Boyd, Paul (Sandra) Boyd and Phil (Shelly) Boyd; grandchildren, Andrea, Wylie, Chet, Erich, Rachael, Kelsy, Emily and Hannah; nephew, John Beardsley and niece, DruAnn White.
Services will be held at Prairie Creek Cemetery, Joseph, Ore., this summer. A luncheon will follow.
---