Vintage Voices: Like Mother Like Daughter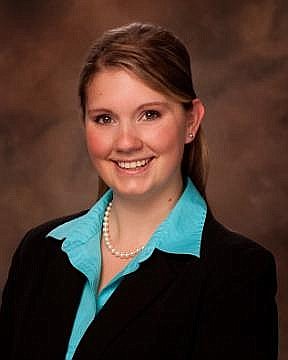 by
SARA JANE RUGGLES/Special to the Press
|
March 21, 2021 1:00 AM
Ladies, Women's History Month is not only about celebrating great women throughout time, it also celebrates the diverse wisdom passed down from mothers to daughters in countless conversations and lessons throughout life. These interactions often result in a morsel of history being exchanged, from serious topics like how to navigate a successful job interview to the everyday beauty tips and tricks. Each lesson is a memory that becomes part of your story. Furthermore, each lesson is worthy of recording and celebrating. Today's column is dedicated to celebrating some of the stories that bind women from one generation to the next.
My mother has given me a lifetime of lessons. She is a loving, strong, intelligent wife, mother, and Nanna. Her resume boasts an impressive career which includes working for Bank of America for 30 years. As a girl, I would watch her with great pride when I would visit her at work. I remember sitting at her desk in her corner office, jotting down important notes in my Beauty and the Beast coloring book as I took calls from imaginary co-workers (of course I was always the boss). But, when she came home after work, I remember listening to the click-clack of her high heels as she walked into the house and running to give her a giant hug, breathing her in, and knowing that for the rest of the night, she was Mom.
Some of my favorite memories are talks with Mom. We have always bonded over her stories. Recently, we bonded once again while looking through pictures from her year books. I gasped at her 1960s hair styles and she proceeded to enlighten me with stories of her teenage styling routines.
After graduating from the days of Grandma putting her hair in rag curls, it was time for a more mature look. She and my father had started going steady in 10th grade. Her future father-in-law, Buster, worked at the Libby Cannery and would kindly bring my mom extra tomato juice cans so she could use them as curlers. They were big enough to give her hair the body she needed for that bombshell look.
Next, she went to the local Baskin-Robbins to pick up a used ice cream tub and decorated it with some decoupage art. The tub was the perfect size to fit the cans, the pins, a water spray bottle, a rat tail comb, and her trusted container of Dippity-do hair gel. Every night, she applied the gel to her damp hair and set her curls. Then came the task of placing the deluxe hair dryer bonnet over the curlers and trying to get a night's rest in a position that would not kink the hose which was linked to the machine on the night stand. In addition, to straighten her bangs, she would use her hair set tape to secure her dippity-done bangs onto her forehead. In the morning, after combing out the crunch of the gel, backcombing, shaping and spraying, she adorned her "effortlessly" beautiful hair-do to school.
To many of my readers, this memory will bring a thoughtful grin to your face, while others of my generation might be reading this in disbelief. The fact is, this story just connected these two generations of readers in the same way it connected me to my mother's generation in its own dippity-delightful way. I encourage you to celebrate the history of womanhood, by remembering some of the stories that were passed down to you from your female ancestors, honoring them in your own way. Remember to enjoy the journey.
Recent Headlines
---