NW Group opens used car lot in Post Falls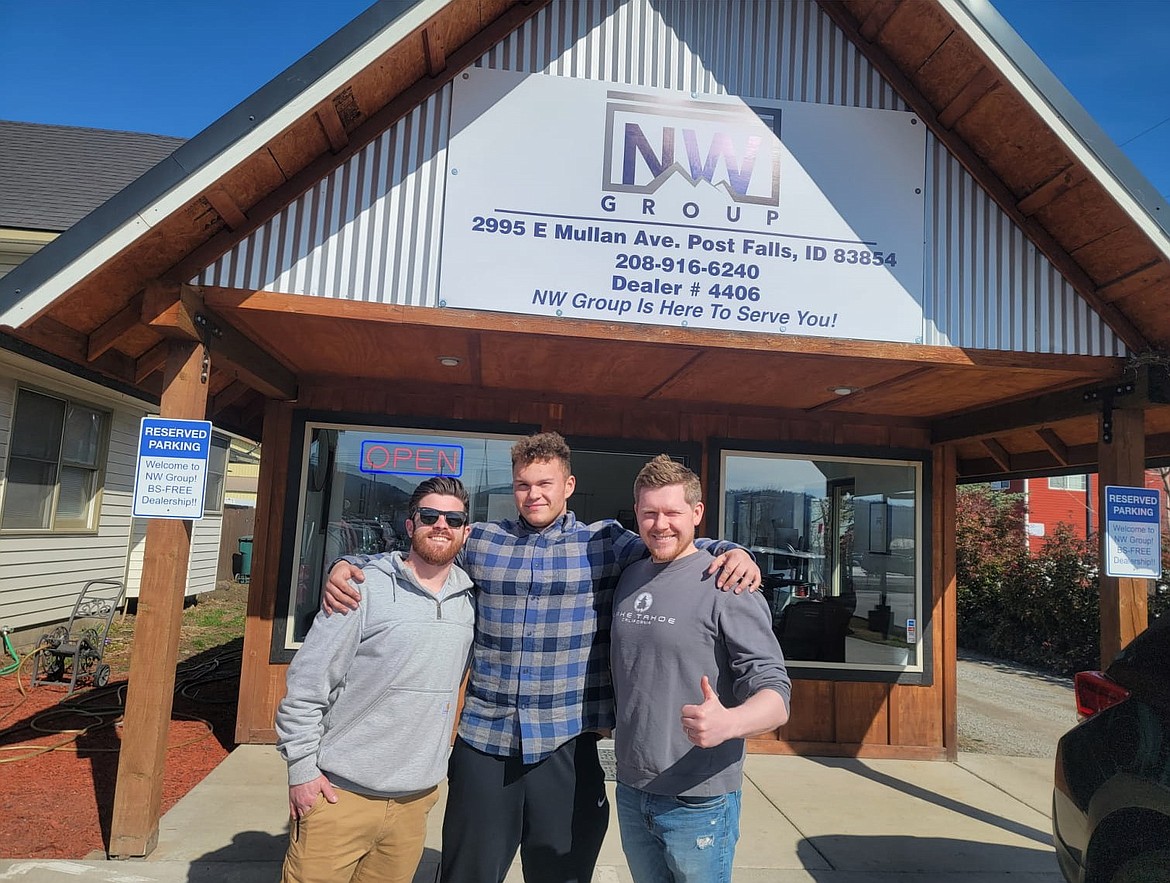 Courtesy photo NW Group has opened a used car lot, which specializes in trucks and Subarus, at 2995 E. Mullan Ave. in Post Falls. Employees include Mitch Bennett, Phil Ruzanov and Eli Kani.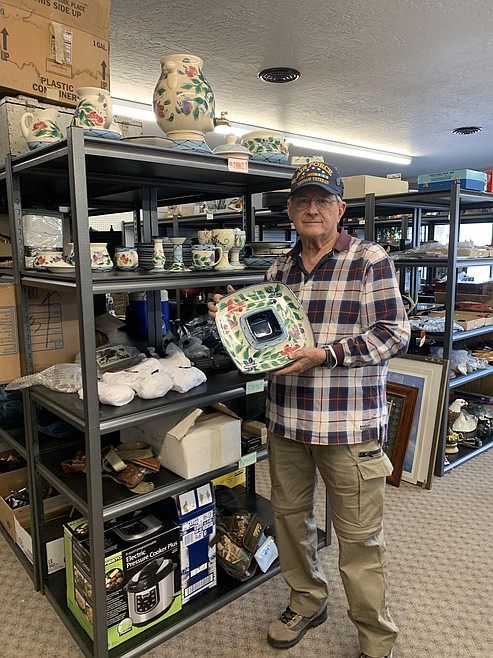 Courtesy photo Consigner Robert Imle brings an item to Auction Depot, with a new site opening Saturday at 10014 N. Government Way in Hayden.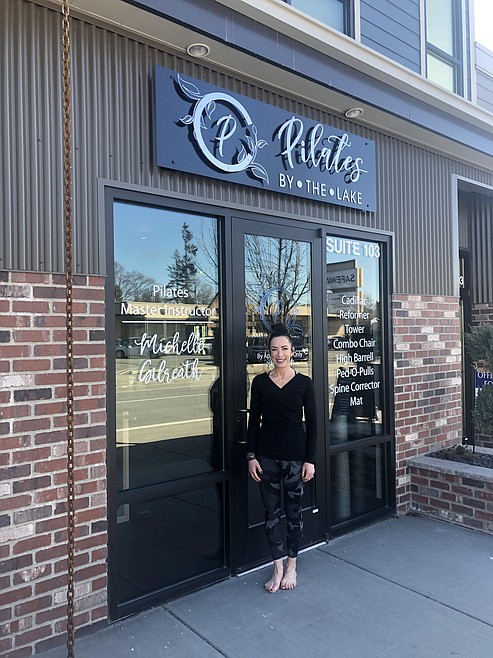 Courtesy photo Michelle Gilreath has opened Pilates By The Lake in Suite 103 at 1022 N. Fourth St. in Coeur d'Alene.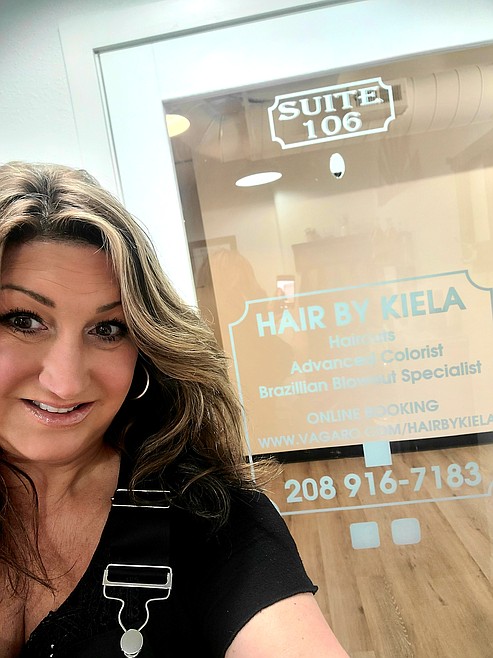 Courtesy photo Kiela Long has opened Hair By Kiela at 849 N. Fourth St. (Suite 106 in the Midtown Commons Building).
Previous
Next
by
NILS ROSDAHL/Special to The Press
|
March 21, 2021 1:20 AM
With from 70 to 80 vehicles available, NW Group has opened a used car lot at 2995 E. Mullan Ave. in Post Falls.
With a motto of "Your friend in the auto business," the location specializes in trucks and Subarus. Owner is Eli Kani (also with an outlet in Portland), and sales manager is Mitch Bennett.
Hours are 10 a.m. to 5 p.m. Monday through Saturday. Phone 208-916-6240. Check www.nwgroupcda.com.
Auction Depot opens new Hayden location
Selling everything through online auctions, Auction Depot is opening a new place Saturday at 10014 N. Government Way in Hayden. An "open house" celebration with barbecue and beverage will be from noon to 4 p.m.
Items include personal estates and businesses, collectibles and antiques, tools and equipment, firearms and coins and liquidations. Preview items at the two locations, the original at 6055 Government Way in Coeur d'Alene.
With owner James Hammer, hours are 10 a.m. to 5 p.m. in Coeur d'Alene (manager Brent Petley) and 9 a.m. to 4 p.m. in Hayden (manager Priscilla Petley). Phone 208-772-3365. Check www.auctiondepot.net.
Pilates By The Lake opens on Fourth Street
Offering private sessions with group classes coming soon, Michelle Gilreath has opened Pilates By The Lake in Suite 103 at 1022 N. Fourth St. (rear of the building).
Pilates is a full body workout focusing on building core strength while gaining flexibility and increased balance and mental awareness and improved posture.
Gilreath is a master pilates instructor with more than six years experience as a practitioner.
Hours are 7 a.m. to 4 p.m. Monday through Thursday and 9 a.m. to 2 p.m. Fridays.
Phone: 208-930-1518
Email: Pilatesbythelake@gmail.com
Hair By Kiela opens on Fourth
With 21 years experience as a hair designer, Kiela Long has opened Hair By Kiela at 849 N. Fourth St. (Suite 106 in the Midtown Commons Building).
She offers hair cutting, styling, coloring and Brazilian blowout treatments. The online booking service is by appointments only. Check www.vagaro.com/hairbykiela.
Now the Tidbits
Evidently a four-story building is planned for across from Red Robin in Riverstone with underground parking, the first floor commercial and the upper floors condos.
A "Coming Soon" sign for Consign Furniture & Jewelry is in the southeast corner of Lancaster Road and Warren Street.
Wallaroos Furniture & Mattress will have a second location at 1823 N. Fourth St.
SixOne Media is now at 11350 N. Government Way in Hayden.
CdA Wigs will be in Ste. 17 at 296 W. Sunset Ave.
Watch for something coming into the ShopKo building.
Watch for something in the Pier 1 Imports building.
The Cranberry Road Winery (and restaurant) will be in the corner building on Old Mill Loop (beside Sushi 1) in Riverstone.
James Dry Dock will be in Silver Lake Mall.
A new commercial and residential building will be built at Government Way and Davidson Ave.
Terraza Waterfront Cafe will be at 1950 Bellerive Lane in Riverstone.
The Washboard Laundromat will be in The Plaza of Post Falls.
Killer Burger will put its first Idaho location near the intersection of Prairie and Highway 95.
Trademark Mechanical has moved to 171 W. Lacey Ave. Details soon.
Watch for major changes with the Burger Bunker and Bunker Bar off Spokane Street in Post Falls.
A new building for Linden Coffee Co. is under construction at 1502 N. Third.
Flippens Secured Self Storage is building a complex at 2098 Creative Way in Post Falls
Truck manufacturing company Kenworth plans a large building for 4374 W. Expo Parkway west of Post Falls.
A large storage complex and new corporate office for Steel Structures of America will be built off Highway 41.
The Den will be a new tavern at 761 N. Idaho St. in Post Falls.
My Nails & Spa will be off Canfield Ave.
The CdA Corner Store is adding a kitchen and tables downtown.
A Union Gospel Mission thrift store is under construction at 7761 N. Government Way..
The Blue Shell will be at 1903 Sherman.
Takara Restaurant will open in March or April on Lakeside downtown.
Emerge will be at 119 N. Second St.
The building at 1015 Ironwood will house Element Dental and administrative offices for Northwest Dental Benefits.
Schmidty's Burgers will be at 1524 E. Sherman.
A 120-room boutique hotel will be where the Outback Steakhouse was off Northwest Boulevard and I-90.
Coeur d'Alene Nissan will have a major addition to its building off Highway 95.
The huge One Lakeside project hotel portion will open in April. The condos are sold.
Metro Car Wash will be near Wendy's in Post Falls.
The Hayden Dairy Queen will be at 513 W. Hayden Ave.
108 North is under construction connected to the Moose Lounge downtown.
Something new is going into 413 Sherman beside the Art Spirit Gallery.
A new motel is under construction on CdA Lake Drive between Mullan Ave. and Michael D's Eatery.
Safe Splash is under construction on Kathleen Avenue.
It's interesting that as you cross into Washington on I-90 the first three exits are all alliterative words--Liberty Lake, Otis Orchards and Appleway Ave. It's not interesting that the litter on the Washington side is cleared and that it is not on the Idaho side.
Contact Nils Rosdahl at nrosdahl@cdapress.com.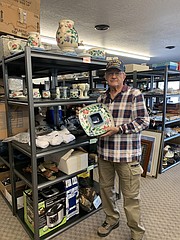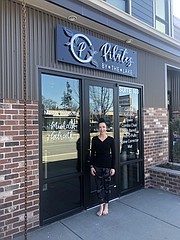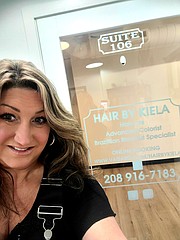 ---