Percussion perfection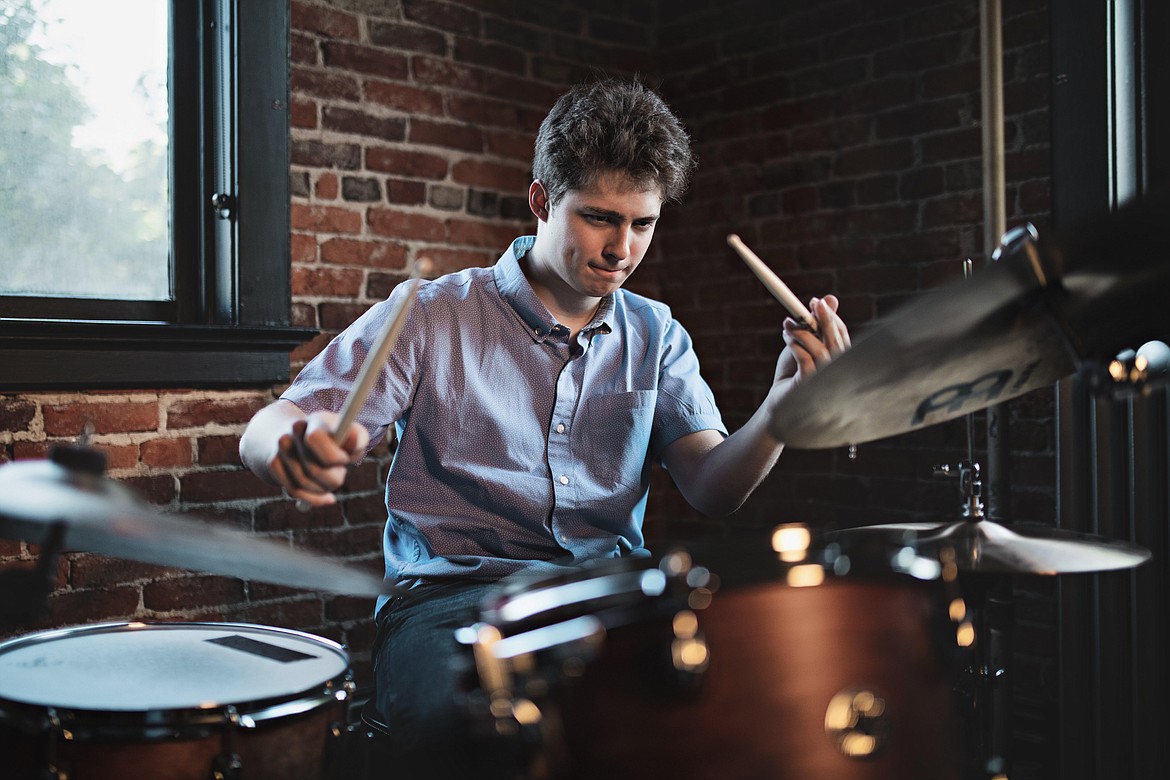 Mason Oyler, a senior at Coeur d'Alene Charter Academy, is the Instrumental Division winner of the 2021 University of Idaho's Lionel Hampton Jazz Festival. He earned a $1,500 scholarship, and of course bragging rights, for his outstanding performance.
Brady Campbell Photography
by
DEVIN WEEKS
Staff Writer
|
March 19, 2021 1:00 AM
Mason Oyler doesn't make a lot of noise when it comes to speaking up and making conversation.
But put this young man behind a drum set and everything changes.
"Music is just a lot of things for me," Mason said Wednesday. "It's a way to express myself. I definitely feel more comfortable performing music than talking or speaking in front of people."
Mason is a senior at Coeur d'Alene Charter Academy, where he plays a multitude of percussion instruments in jazz band and wind ensemble while also playing bass in the chamber orchestra.
"I've always kind of done music, for as long as I can remember," he said. "The past few years, when I don't have anything to do, that's what I go to."
This penchant for percussion earned Mason a $1,500 scholarship when he won the Instrumental Division in the University of Idaho's 2021 Lionel Hampton Jazz Festival, which was held virtually Feb. 25 through 27. This was Mason's fifth time participating in the festival.
"I think it's pretty neat," he said of his win.
Mason plans to attend the U of I after graduation and study composition and architecture.
"Composition is something I've been doing for the past couple years, and I think it's a good way to use all the skills I already have," he said. "Architecture sounds cool."
Mason said he would definitely recommend those who have an interest in music to pursue it.
"It helps you make friends. You're in a group of your own choosing with people who also choose to be there," he said. "You have to work together. It gives you a lot of great skills for any job you pursue."
Other students who earned scholarships through the festival hail from Spokane and Seattle.
"All of the students who participated did a wonderful job, they are all very talented, and we hope to see them again," said Vanessa Sielert, director of the Lionel Hampton School of Music, which plays host to the annual three-day event.
---