Comprehensive Plan cannot come soon enough for Coeur d'Alene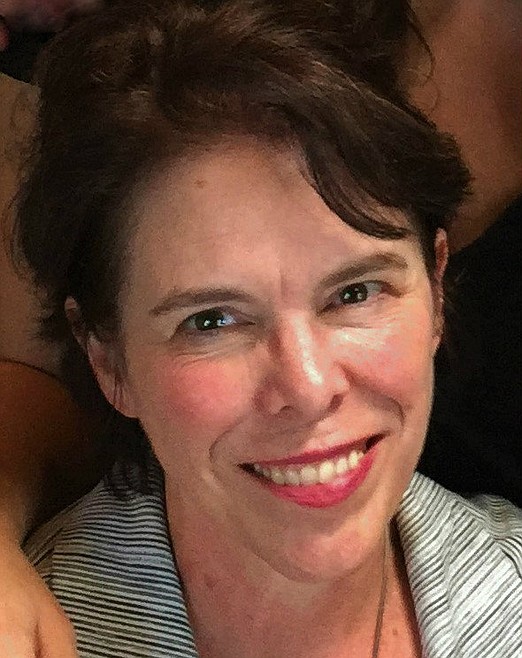 by
LYNN FLEMING/Guest Opinion
|
March 19, 2021 1:00 AM
After my last Planning and Zoning Meeting I have taken stock on both the complexities of our charmed city and the drawbacks to that charm. I am frequently asked what we are doing to STOP the growth. Honestly NOTHING.
Post Falls is even more blaring in its exponential explosion of housing with few hubs to keep people out of cars and local to where they live. Grocery stores, service hubs, restaurants and retail are not following the homes to keep folks walking or cycling and off the clogged byways.
Coeur d'Alene is almost as guilty. We built Riverstone as a lovely destination but force residents into a car to buy fresh produce and day-to-day essentials. We need Urban Faire groceries, Mom and Pop organic shops; a basic simple mercantilism needs to be reinstated to serve new residential growth. Hence at Riverstone we have traffic snarls in winter that are hazy shades of what the summer surge will bring. We have a walkable downtown but many locals have stopped heading downtown in summer as the visitors engulf the parking and our beaches. Good for business but tough for local residents. Success is not always sweet.
Out-of-area money has flown to our area, while the 2020 exodus from larger metropolitan areas is legion. Development/Construction as our primary Industry and financial engine is changing our city so profoundly that many locals ask "what charm?" It has brought a financial boon that has forced low-inventory rents to untenable amounts and entry-level housing to entry-denying thresholds. We have turned our backs on the locals who made and paid for the city that is now being sold off wholesale.
We continue to chase a Comprehensive Plan but cannot seem to inject the humanity into a list of statistics and maps. When we can tear down blocks of single family homes, 40-foot tree canopies and inject 5-unit three-story townhomes on top of smaller homes where we could have had a more compatible three single-family homes with three ADU's over the garage I cannot see the win here. We are eating at the fabric of our town for profit. In the short term we profit as a city, we feed our family in the development and construction industries and make disgruntled locals more fearful of their lack of control against enforcement style leadership.
The past year perhaps slowed the onset of absentee ownership and the AirBNB conversion of charming cottages and sublets of townhomes around the Fort Grounds, Garden District and Sherman Avenue corridor. Who knows? If we search AirBNB and the host of short-term rental sites we still see a glut of for-profit rentals that add little social nuance to our city and neighborhoods. The initial charm of AirBNB enjoyed in all manner of locations around the world is wonderful for the renters to be part of a locale and go native. Yet when all we have is charming empty houses in the off season and no actual locals living in homes it is a canary in a coal mine as we nibble away at what made our city livable, walkable and charming.
For those citizens who want total control of their future the obvious answer is a planned unit community. Buy in to H.O.A. rules and the structured envelope protects the buyer's investment and takes away the risks experienced by the lone-wolf homeowner who is trampled upon by bigger entities that hold all the power. Not all folks like or want HOA's and the controls they entail. They celebrate the freedom and self-determination that they crave outside PUDs.
I have a perhaps naïve perspective that a city should first fight to protect their in-place populace in lieu of unknown future buyers and frequently absent developers and owners. If we cannot get BETTER solutions and gains out of new owners and developers why do we roll over on our citizens?
Many of our developers DO raise the bar and provide parks, decent tree preservation and plantings, outdoor patios and civic give backs of water features and gardens, playgrounds and parks that make our city better and "in city" living fulfilling and uplifting. They pay for infrastructure improvements we need and cannot afford as a city-funded effort. They bring human essence to our city. Others are just about maximizing site coverage and turning a profit with another vaguely Modernist/ Farm House building with their "Anywhere USA City "solution that have no context to the adjacencies or the city at large.
Construction will eventually NOT be the Industry that floats our region. Available properties and building dirt is being gobbled up. We need advanced business growth and education that not only includes our hospital, The Resort and all the secondary industries that support a large deep-pocket retirement segment. Unless we plan this city to be a wealthy retirement community and the supporting services that entails, we need to get more inventive and creative for our future city. We need jobs diversity past construction, real estate and development. The Comp Plan needs to be far more than streets and buildings; it should be a vision that firstly addresses the human nature of our city.
The railways, mining and forestry gave us our start. Construction is feeding us currently so we have to look to our Comprehensive Plan and our social fabric out for 20 to 40 years. What is the NEXT big thing/s that will support our city by the lake once the building frenzy is over? Where is this "hair on fire" moment going to get us in two to four generations?
What will keep us a living city with a heart and soul worth keeping the Coeur in Coeur d'Alene?
Disclaimer:
Lynn Fleming is a local designer and has gratefully benefited from real estate and development for 40 years. Passion for our legacy and the next generations is her purpose.
Civic Planning experience: Whistler Village master planning & illustration; 7 year P&Z Commissioner in Hayden; 4 year Design Director for the Emirates government of Abu Dhabi, UAE; 5 year P&Z Commissioner in Coeur d'Alene.
---