Innovia Foundation gifts big bucks to Kootenai County nonprofits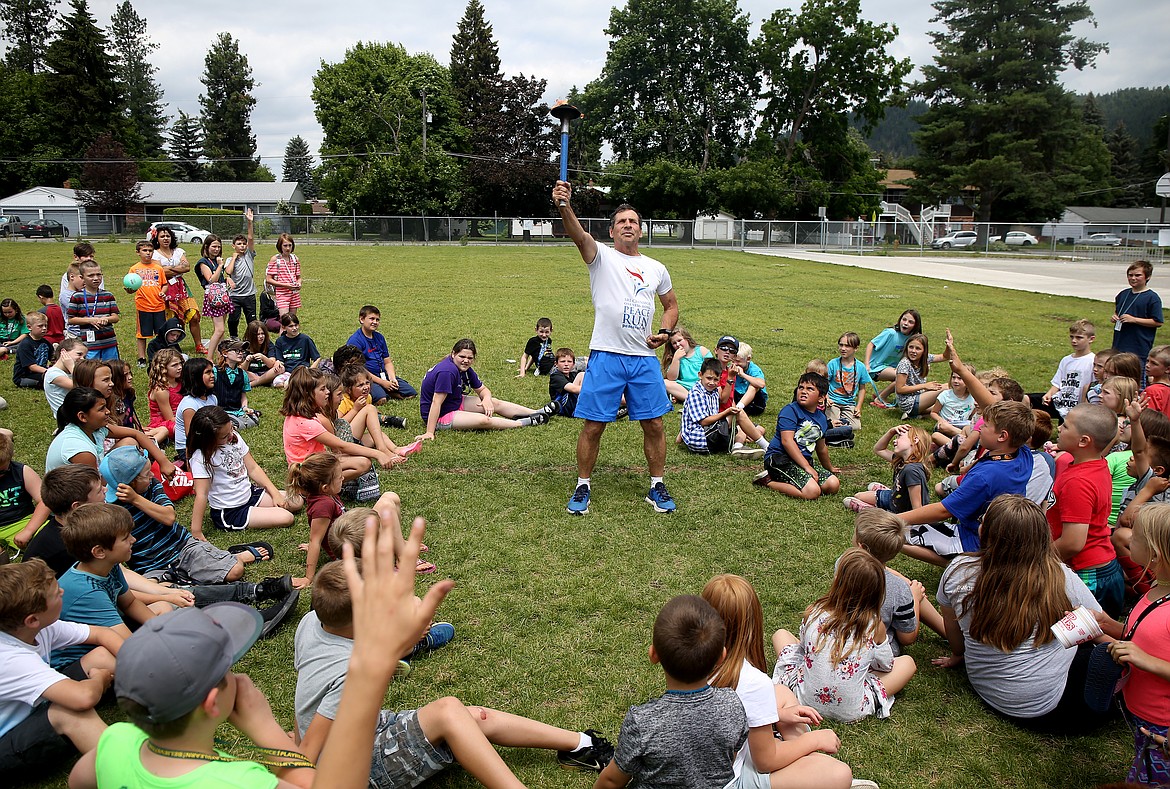 Sri Chinmoy Oneness-Home Peace Run's Arpan DeAngelo has kids at the Boys and Girls Club guess his pose during a visit to the club in 2018. The Boys and Girls Club of Kootenai County is one of 18 Kootenai County organizations to receive a portion of more than $1.2 million in grants awarded by the Innovia Foundation.
LOREN BENOIT/Press File
by
Press Staff
|
March 18, 2021 1:00 AM
The Innovia Foundation announced Wednesday that more than $1.2 million in grants has been awarded to 133 organizations in Eastern Washington and North Idaho through the recent Community Grant Program and Arts and Culture Recovery Grant Program.
Innovia awarded 18 grants to organizations in Kootenai County, many of which serve multiple counties throughout North Idaho.
As the COVID-19 pandemic continues to impact the region, Innovia made intentional changes to its traditional grant practices that included increasing giving for COVID-19 relief, reducing the reporting requirements and other restrictions on existing grants, awarding operating grants and actively engaging with communities hardest hit by COVID-19.
Priorities were given to organizations impacted by COVID-19 and area wildfires and particularly disproportionately impacted communities along with a separate pool of funding to support arts and culture organizations.
"We know that organizations were hit hard in 2020 by the pandemic and the wildfires in our region," Innovia Foundation CEO Shelly O'Quinn said. "By providing more flexible dollars and a streamlined grant reporting process, we wanted to make sure that funding would go to those organizations supporting our most vulnerable."
This year, Coeur d'Alene's makerspace Gizmo-CDA will establish a Micro Entrepreneurial Business Program on the campus of North Idaho College, helping to build the skills necessary to create a product, finance it and market it. A $10,000 grant from Innovia Foundation will be used as seed money to start a MicroLoan Fund to support women who are living beneath the ALICE (Asset Limited, Income Constrained, Employed) numbers in order to successfully bring their artisan products to market.
Another grant recipient is the Idaho Youth Ranch, which received $14,000 to expand the capacity of the ranch to bring accessible, cost-effective mental health services to youth whose mental health has worsened because of COVID-19, and to expand the scope of family support through case management services. The grant from Innovia will be used to support the work of an additional therapist and case manager, enabling the Idaho Youth Ranch to increase the number of youths served from 153 in 2020 to 200 during the grant period.
Many of the organizations serve multiple counties. Grants ranging from $1,500 to $20,000 will support these Kootenai County organizations:
Attorneys Northwest, Inc. | $20,000 — Operating support
Boys & Girls Club of Kootenai County | $10,000 – General operating support, summer session
CDAIDE | $5,073 – Case management system implementation
Children's Village | $15,000 – Operating support
Coeur d'Alene Symphony Orchestra | $5,000 – General operating support
Emerge | $5,000 — General operating support
Family Promise of North Idaho | $5,000 – General operating support
First Judicial District CASA Program | $20,000 – CASA Path to Permanency Project
Gem Community Citizens Project Group DBA Hayden Senior Center | $10,000 – General operating support
Gizmo-CDA, Inc. | $10,000 – Micro Entrepreneurial Project
Human Rights Education Institute | $7,500 – General operating support
Idaho Youth Ranch | $14,000 – Strengthening the safety net for families impacted by COVID-19
Post Falls Food Bank | $8,000 – Grocery Rescue Program
Safe Passage | $15,000 – Children's Advocacy Center
Salvation Army Ray and Joan Kroc Center | $10,000 – Expanding the arts: Live streaming
Specialized Needs Recreation | $7,500 – Scholarship fund
St. Vincent de Paul North Idaho | $10,000 – Health and wellbeing
Tesh, Inc. | $20,000 – Insulation installation
Recent Headlines
---