Activity scholarships available for kids of hospitality workers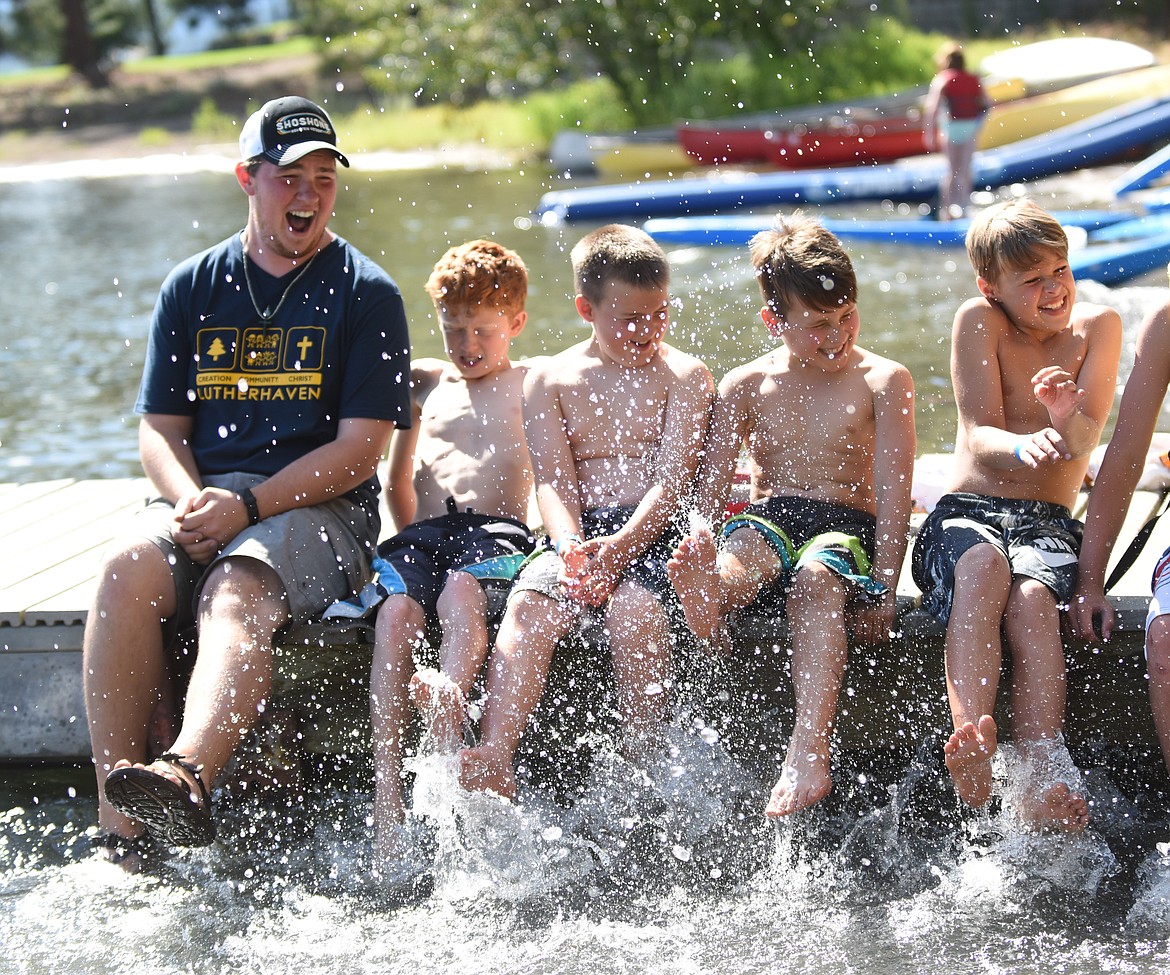 Camp Lutherhaven is one community partner working with CDAIDE to stretch activity scholarships for kids of restaurant and hospitality workers. CDAIDE received $3,000 from the United Way COVID Relief Fund to distribute to qualifying families for camps, music lessons, STEM programs, club sports and other activities.
Photo courtesy of Lutherhaven
by
DEVIN WEEKS
Staff Writer
|
March 18, 2021 1:00 AM
With everything children of service industry workers have missed out on in the past year, CDAIDE and community partners are working to ensure 2021 doesn't follow suit.
CDAIDE, a nonprofit that provides resources and assistance for those who work in hospitality and food service, has received $3,000 from the United Way COVID Relief Fund to support activity scholarships for children whose parents/guardians work in service industries. These scholarships will support summer and day camps, music lessons, STEM programs, club sports and other childhood activities.
"We are excited to partner with some great organizations to extend the funds we received from United Way," CDAIDE executive director Rebecca Smith said Tuesday, "and we're looking for additional partners."
The children's activity scholarships will be distributed on a first-come, first-served basis and are available to any restaurant or hospitality worker who lives in Coeur d'Alene, Post Falls or Hayden who needs financial assistance to afford programs or camps for their child.
Those who apply are required to fully commit to the activity. Applications are reviewed by the CDAIDE team. Employment in a service position must be verified, and all parents will be asked to pay at least some portion of the associated fees.
In addition, CDAIDE is partnering with specific providers to offer deep discounts to stretch the grant. Camp Lutherhaven, for example, is providing "camperships" to children of hospitality workers through CDAIDE.
"We know our youth have suffered a lot of losses during this pandemic," Smith said. "We are very excited to partner with the United Way COVID Relief Fund. We're excited they've recognized this as an area of need."
Visit www.cdaide.org/activity-scholarship-application to apply or get involved.
---