UFO crosses Harrison skyline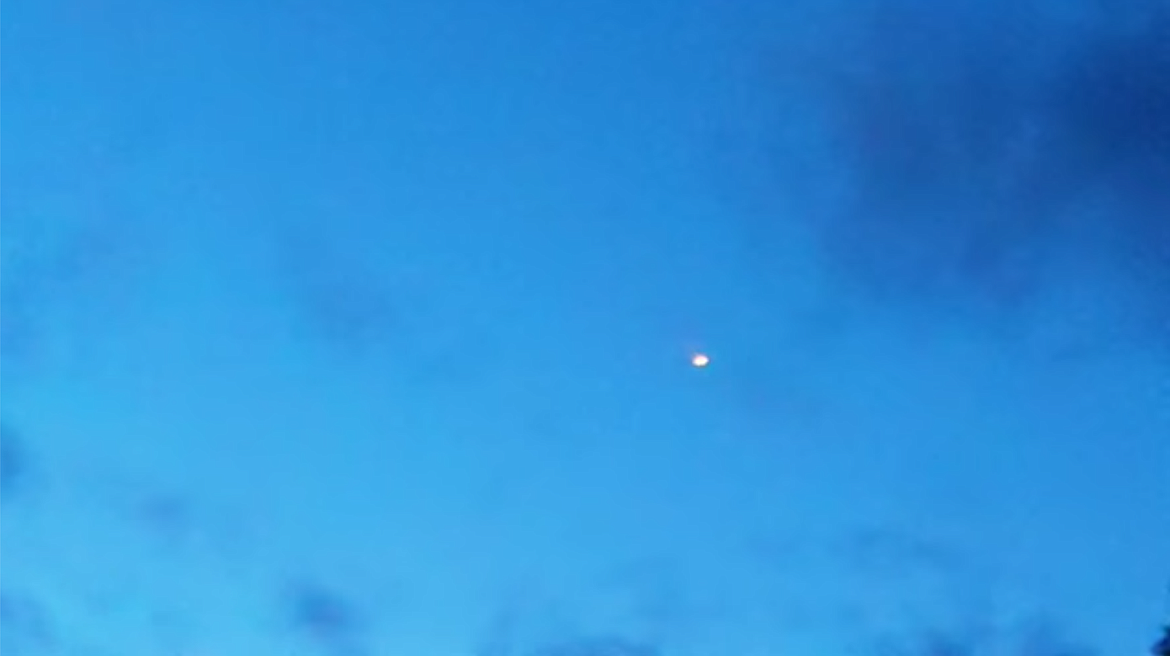 An unidentified flying object floated around the skies above Harrison Saturday evening, drawing interest from locals across North Idaho. (Courtesy of Brande Godsby)
by
CRAIG NORTHRUP
Staff Writer
|
March 9, 2021 1:00 AM
The sunsets that captivated locals this weekend also might have drawn the attention of an out-of-towner.
Brande Godsby of Harrison sat on her porch with her husband Saturday, taking in the remaining hours of daylight, when her husband noticed something strange in the evening sky.
"It was really unusual," Godsby told The Press on Monday. "I didn't know what the heck it was. So I just pulled out my phone and started recording."
The object, emanating an orange light, danced around a fragment of sky before drifting away. Godsby said her mind tried to decipher exactly what she was seeing.
"When you see something like that, you try to explain to yourself what it could be," she said. "We didn't know if it was one of those Chinese lights or something else."
Chinese wishing lanterns are the popular theory floating around on the Facebook page North Idaho Life, where Godsby promptly posted the video. The Press also received a report that three Chinese wishing lanterns were set off for a memorial around 5:30 p.m. in Harrison on Saturday. Of the nearly 200 comments, many are attributing the floating mystery to the popular paper lights. But others aren't as sure, Godsby included.
"Some people were saying it looks like it's moving by remote control," she said. "Some are saying it looks like something was controlling it from behind [the light]. I thought, at first, it might be a Chinese lantern, but they can't be that big, unless the lights radiate off them just right."
Godsby could be heard on the 1:45 minute video speculating with her husband about the nature of the light, considering — and dismissing — the possibilities, ranging from drones to lanterns to planes.
The only thing Godsby knows for sure: She wasn't the only one to see it.
"My sister-in-law was walking her dog right around then," Godsby said. "She saw it, too. Other people told me they'd seen it. I just happened to be the one to have my phone on me."
While Godsby stressed that she doesn't know what she saw, she said she hopes the video will catch the eye of an expert who could provide an answer that would explain the mystery, terrestrial or otherwise.
"I hope somebody who knows what they're looking at could watch the video," she said. "I'd sure like to know what it was."
---