Volcano system wasn't asleep after all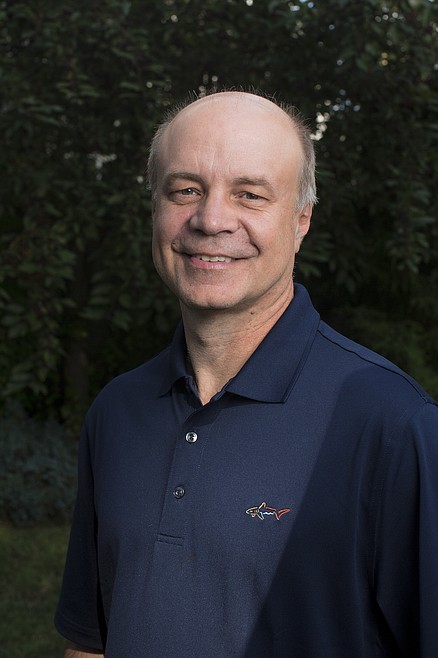 Randy Mann.
JAKE PARRISH/Press
In a recent article by sciencealert.com and reported in Geophysical Research Letters, there is an underground ancient volcanic complex system located in the Utah desert. Based on a new study, there were a pair of earthquakes in 2018 and 2019 that were not related to tectonic activity, or the movement of the giant continental and oceanic plates.
Instead, the seismic activity was the result of a volcanic system that's been active for, what scientists believe, over 6 million years.
According to the article, the earthquakes produced by the Black Rock Volcanic Field could be the result of fluid movements stressing surface faults, or cracks in the Earth's surface. The last eruption in this region was over 1,000 years ago and there's little evidence of any immediate eruptions. However, it's a region that may deserve more attention.
There are other regions with volcanoes that have been receiving much more news in the past few weeks. In Iceland, there have been approximately 17,000 earthquakes that have hit the southwestern region on the Reykjanes Peninsula. The seismic activity is near Mount Keilir, about 20 miles south of Reykjavik, Iceland's capital. The largest was a 5.6 that occurred on Feb. 24.
As of late last week, scientists were saying that an eruption was very likely, but should not disrupt air travel like the eruption back in 2010. It should be one of those events known as a fissure eruption. This is when lava emerges more slowly out of the volcano rather than a massive explosion.
According to Volcano Discover, there are about 30 erupting volcanoes across the globe. About 20 active volcanoes are showing minor activity, including one on the Semisopochnoi Island of Alaska's Aleutian Islands. The U.S. Geologic Survey says there are around 1,500 potentially active volcanoes on this planet, not including the ones on the ocean floor.
Some of the most notable volcanoes include Mt. Etna in Italy. Explosive activity has continued as a recent ash plume rose 20,000 feet.
An Indonesian volcano, Mount Sinabung, erupted last Tuesday sending ash and dust over 3 miles into the air. Guatemala's Pacaya volcano exploded on Wednesday, putting five towns at risk from burning projectiles.
Hawaii's Kilauea Volcano continues to erupt, but recent activity seems to be decreasing. Many Hawaiians on the Big Island experienced the unprecedented eruption back in May 2018. An explosive eruption nearly three years ago sent ash 30,000 feet into the air. The eruption finally ended in early December 2018.
In the Philippines, the alert level for Mount Pinatubo has been raised to a Level 1, which is considered to be "low unrest." There have been over 1,700 earthquakes since late January that has prompted the rise in the alert status. Right now, no eruption is expected, but Mount Pinatubo did erupt in June of 1991. The explosion was big enough to send dust and ash high enough into the atmosphere to drop the Earth's temperature about 1 degree Fahrenheit from 1991 to 1993.
With these eruptions happening so close together, many are wondering if they are related or if volcanic activity is suddenly increasing. Most scientists and volcanologists say that this period of activity is "normal." Thanks to the Internet and other forms of media, information is more available and much faster. This could give the impression that volcanic activity is rising, when, according to scientists, it is not.
Predicting a major volcanic eruption has not quite become a reality, but much progress has been made. Many explosions are often preceded by earthquakes, a swelling of the ground, the formation of cracks and the release of gases. There are also thermal infrared sensors in satellites to help detect the hot spots. Also, regions of warmer than normal sea-surface temperatures may also suggest a substantial increase in underwater volcanic activity.
There has been concern over the huge supervolcano in Yellowstone National Park that had a massive eruption around 640,000 years ago. It's estimated that Yellowstone's explosion was 2000 times bigger than Mount St. Helens, which erupted in 1980. Although a huge eruption there would throw the Earth into a nuclear winter almost immediately, a major explosion is not expected for at least thousands of years.
In terms of our local weather, it certainly felt like spring last week as temperatures reached into the 60s Wednesday, Thursday and Friday. Thursday's 61-degree reading broke the record of 60 degrees in 1926.
Conditions later this week and into next week are looking drier than normal in North Idaho. As we get toward the end of next week, there is an increasing chance of rain and snow across the region.
If we receive our normal March and April snowfall, our seasonal total in Coeur d'Alene should be around 60 inches. This would be below the 69.8 inch normal, but not too far off the average since we had the most snowless mid-winter season in history.
---