THE FRONT ROW WITH JASON ELLIOTT: Getting the call to make a few more in Williamsport again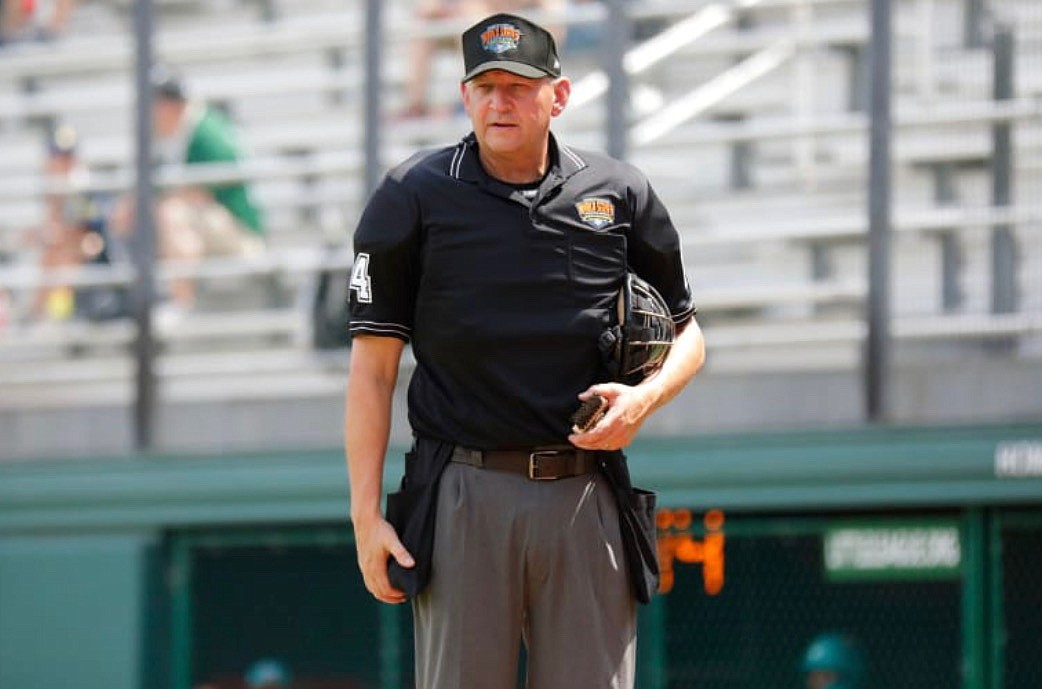 Courtesy photo Brian Rounds, pictured during the 2019 Little League World Series, was selected to umpire the 2021 Little League World Series in Williamsport in August.
At first, Brian Rounds thought it was a phone call telling him his car insurance had lapsed.
Or that there was something wrong with his Social Security number.
"I thought it was a joke," Rounds said.
No joke, Rounds is needed again, and he's answering the call.
ROUNDS IS one of 12 umpires that will preside over the 2021 Little League World Series in Williamsport, Pa., from Aug. 19-29.
"In talking with the 11 other guys, they kind of thought the same thing, that this was a joke," said Rounds, who lives in Rathdrum. "We knew going into 2020, and when they released the names — and there's two gentlemen that I knew really well from the west, and I was super excited for them. COVID whacked the entire season last year and going into 2021, I was excited for them again because they basically postponed their year. It got to the point of Little League delaying their timeframe of what they were going to come out with, and safety protocols. Given the state of America against the rest of the world, and we were moving a little faster. The international teams weren't going to come over, so the 2020 crew was offered to postpone to 2022 because they were going to run a different tournament."
All those umpires slated to work this year's tournament opted to move their appointment to 2022, leaving this year's tournament without a crew.
"Some of the umpires started chatting and were wondering what was going on," Rounds said. "When Little League made all those announcements, there was a little lapse of silence. When Tom Rawlings, who's the International UIC (Umpire-In-Chief) called, and Tom has a very distinctive voice, he immediately said 'Mr. Rounds, how are you doing. And I was like, 'Tom Rawlings, what are you calling me for?' "In the back of my mind, I was thinking 'no way is he calling me and going to ask me to come back and umpire.'"
As Rounds continued to chat with Rawlings, his mind began to wander.
"I was just thinking, what does he want?" Rounds said. "I had an idea, and was thinking, 'is he really going to ask me to come back.' And he asked a few questions and extended the offer. I told him not in my wildest imagination would it come down to this set of circumstances, but I told him my answer was for sure, yes, but I had to call my wife (Crystal) first. This was a time that we had some family and vacation plans. My wife just said 'you're an idiot for not saying yes.' My wife said, you're an idiot to say no, so I called Tom back and said, of course I'm in. And from that point on, we had to keep it quiet. Word spreads among the umpires, but we had to wait for them to announce it."
IN HIS last trip to Williamsport, in 2019, Rounds worked the championship game, but was not on the field.
"I thought there was no chance in the world," Rounds said. "And my thinking process, not that I did anything wrong in 2019, I had a blast and really enjoyed the time then. The one thing about how it ended, the seventh official had to sit in the replay booth for the championship game. So I was the standby guy, and if somebody went down, I was the backup. While it was fun to be in the replay booth, I would have rather had been sitting — either on the field of course, or sitting in the crowd with my family — during the game. So my end, I was like, man I was in the booth and kind of bored. I would have much rather had that time with my family, or on the field. But I had a blast."
This year's tournament, which will not have international teams due to COVID, will be made up of 16 teams — top two in each regional — from the United States.
"There's a lot of different things that aren't happening this year," Rounds said. "We had a huge parade, and Williamsport puts on an amazing showing for all the teams through downtown. And a huge barbecue and Randy Johnson spoke when we went in 2019, and they're not having that this year. They usually have a huge opening ceremony, and they're still having one, but it won't be anything like it was a few years ago. There's no pin trading and they're limiting the crowds at both stadiums to local volunteers and the teams' entourage. A lot of these things are framework that they're doing, but I don't imagine them changing it because it's the same thing for all the regional events. It will be different, but nonetheless I'll get to be back on those fields again, it's going to be a blast and amazing experience."
Teams will be separated into two brackets like in previous years, with umpires working in 4-man crews. Umpires for the tournament pay for their own flights, but lodging is paid for by Little League.
"For the first six days, it's four games a day and you'll be umpiring two games a day for sure," Rounds said. "After that, it's two or three games a day for the quarterfinals and semifinals and two finals. They're still going to have a full 16 teams. The top two teams from each region will qualify for the World Series in the United States and they're breaking it into two brackets — the Tom Seaver Bracket and Hank Aaron Bracket — and you'll have a winner of each bracket, with semifinals and a final round."
GETTING TO work back-to-back World Series, Rounds is still blown away by the chance.
"It's all kind of hard to comprehend," Rounds said. "I feel so lucky. I'm honored by the fact my peers that have been part of my career that they selected me again. I'm blessed because I'm doing something I love and there's a lot of people that have a hard time walking and getting up in the morning. I'm humbled that going once was fantastic, and more humble to go again."
As for that vacation ...
"We had six days reserved at Hill's Resort in Priest Lake," Rounds said. "We had some friends from Seattle, who actually went to Williamsport with us, that said 'hey, you've got to go do that and we can do that another time."
Jason Elliott is a sports writer for The Press. He can be reached by telephone at (208) 664-8176, Ext. 2020 or via email at jelliott@cdapress.com. Follow him on Twitter @JECdAPress.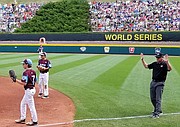 Recent Headlines
---