Come on down to the Snack Shack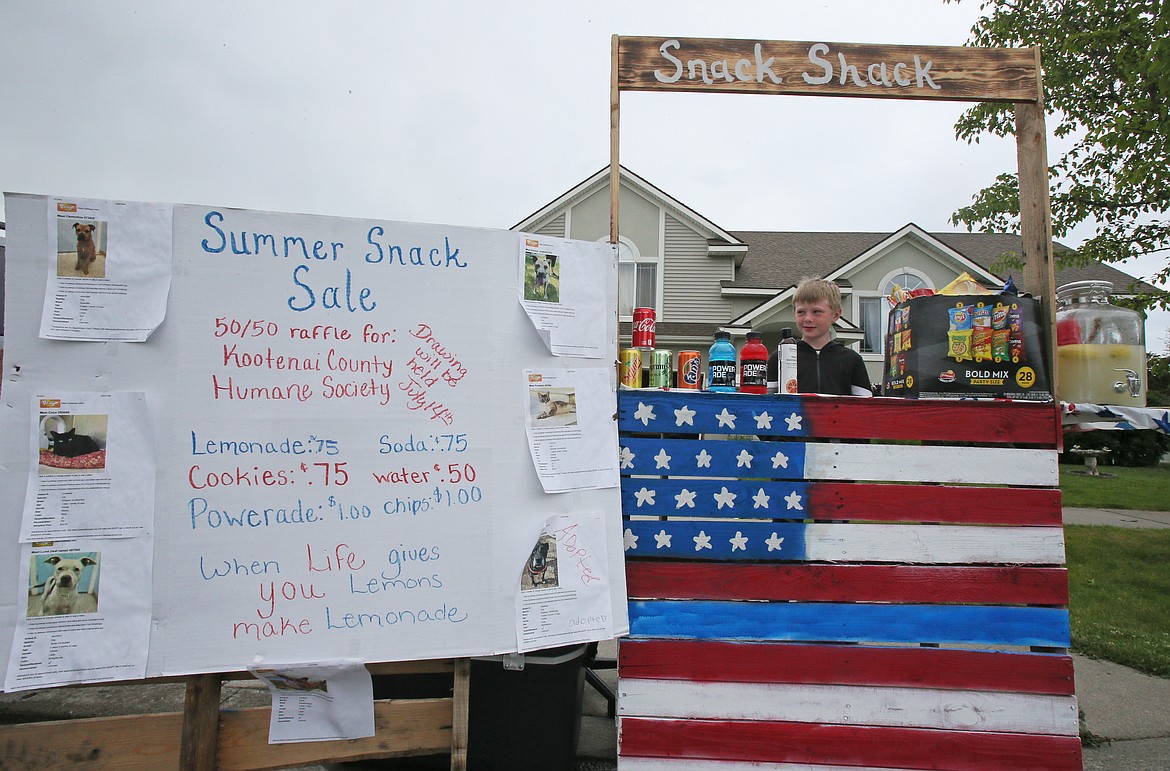 Kertin Saunders, 9, is seen here Tuesday behind his homemade Snack Shack, where he'll work three days a week for five weeks this summer. He is also hosting a 50/50 raffle to raise money for the Kootenai Humane Society. The raffle winner will be announced July 14.
DEVIN WEEKS/Press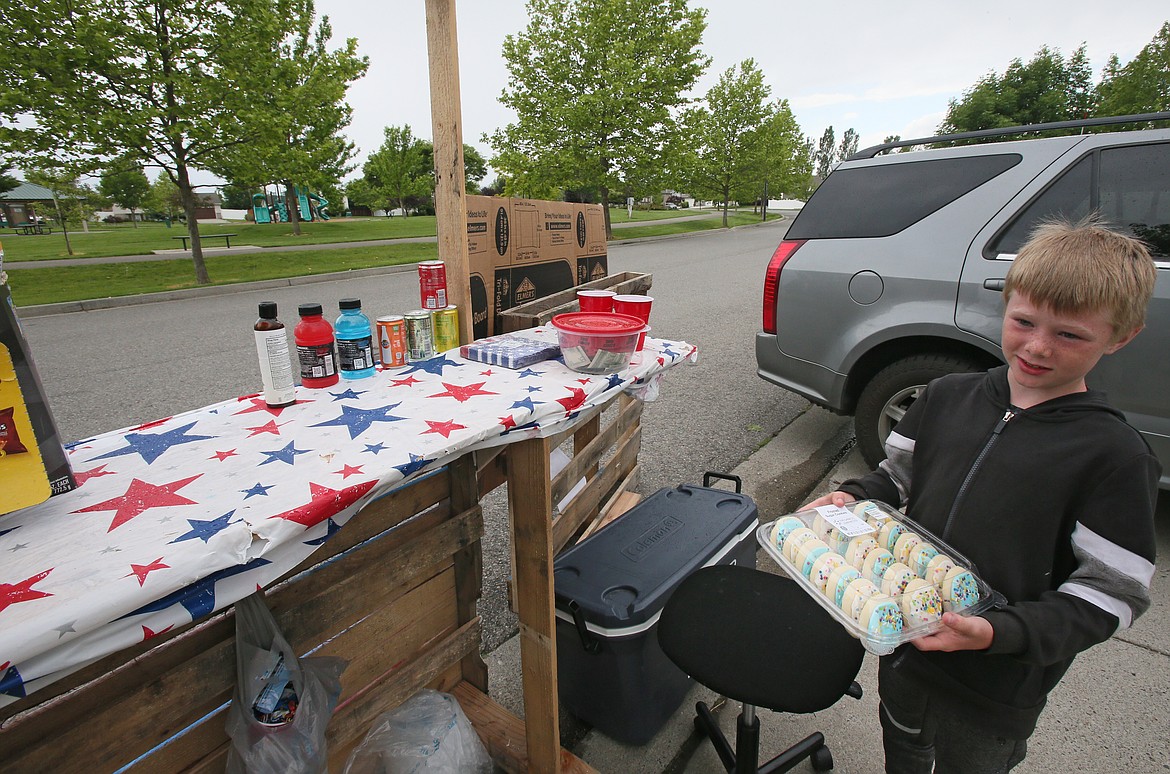 Businessman Kertin Saunders, 9, showcases a favorite sweet item in his Snack Shack inventory on Tuesday. Kertin's stand will be open three days a week this summer as he also raises money for the Kootenai Humane Society.
Previous
Next
by
DEVIN WEEKS
Staff Writer
|
June 16, 2021 1:00 AM
COEUR d'ALENE — Rumbly tummy? Parched palate?
If you're in the neighborhood of 2627 W. Timberlake Loop in Coeur d'Alene this summer, you'll find all the lemonade, cookies and other refreshments you need at Kertin Saunders' Snack Shack.
"Yesterday my neighbors came over like eight times," the 9-year-old entrepreneur said with a grin Tuesday afternoon.
Kertin is an incoming fourth-grader at Northwest Expedition Academy. When he was grounded for a minor incident, he used the time for some self-reflection and decided he wants to put some jingle in his piggy bank this summer.
The young businessman and his brother, Trevor, already have business cards for snow removal. They bought a lawnmower after saving their allowance and began building accounts for neighbors who need help with their lawns.
Using some of that money, Kertin bought $125 of supplies and products to stock the Snack Shack for opening day, which was Monday.
"It basically cleaned him out," dad Matthew Saunders said.
Kertin isn't only doing it for the money. He's holding a 50/50 raffle on July 14 to raise funds for the Kootenai Humane Society. The winner will be awarded half of what is raised until then, with the option to donate their winnings back to the cause. Kertin reported that one kind community member has already donated a $300 check to support his efforts.
"I like guinea pigs and creatures and cats and dogs," Kertin said. "They deserve lots of care."
From 8 a.m. to 6 p.m. Mondays through Wednesdays, look for Kertin's American flag-decorated Snack Shack across from Sunshine Meadows. He even has an informational board to show customers which shelter pets are looking for forever homes.
"It's absolutely amazing and heartwarming. I started when I was 12, but a 9-year-old? Words are hard to express how proud you are to see your kid out there, eight hours, nine hours a day," Matthew said. "He's always had the biggest dreams you could ever imagine. When he's talking about what he wants to do, he always figures out a way to give to somebody else."
The Kootenai Humane Society is a no-kill, nonprofit shelter that finds homes for abandoned and abused animals, offers inexpensive pet services such as spaying/neutering and microchipping and it educates community members about how to license dogs, what to do if you have a lost or found pet and other animal needs.
The Kootenai Humane Society is in the midst of a capital campaign. With just $1.5 million, it can start construction on a new, modern facility that will allow it to continue its mission in a larger space to accommodate North Idaho's human and pet population growth.
Visit www.kootenaihumane.org to learn about KHS' daily operations and capital campaign for a new home.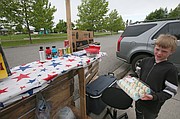 ---