ArtWalk tonight will feature Sorensen students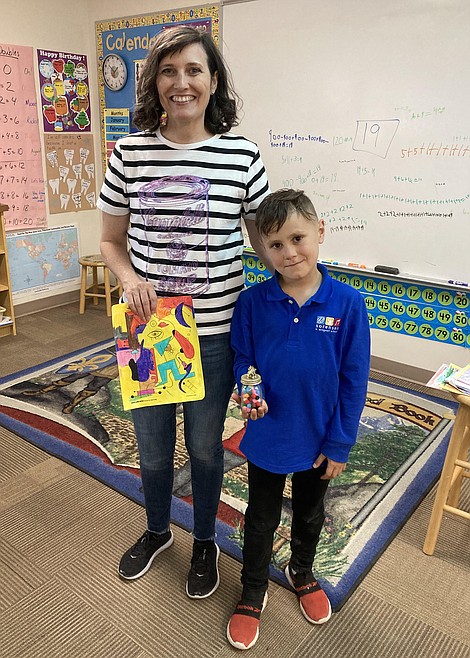 Sorensen Magnet School first-grader Lyric Young receives a prize from artist Anne Hedin for coloring a line drawing by Hedin titled, "Joan Miró, A Self Portrait." Large-scale student art created with Hedin will be on display in The Coeur d'Alene Resort Plaza Shops during ArtWalk tonight.
Courtesy photo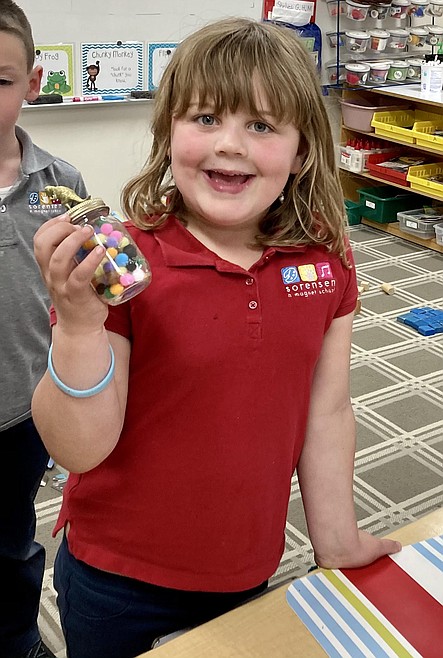 Kindergartner Ozzie Drake receives an artist prize for her work on an assignment with Hayden artist Anne Hedin. Large art pieces created by Sorensen kids and Hedin will be showcased in The Coeur d'Alene Resort Plaza Shops from 3 to 8 this evening.
Previous
Next
by
DEVIN WEEKS
Staff Writer
|
June 11, 2021 1:10 AM
COEUR d'ALENE — Art created in collaboration with Hayden artist Anne Hedin and Sorensen Magnet School students will be on display during ArtWalk from 3 to 8 tonight in The Coeur d'Alene Resort Shops.
Hedin and the students have spent the last two weeks creating large-scale art pieces for the "Sorensen Art Residency Special Exhibit."
"All of the K-2 grade students were involved as they drew on my giant canvas art pieces each individually," Hedin said. "The school will auction three of these pieces off next year to help raise funds for the arts program and the other five smaller pieces will be donated to the school library so that kids can check out these art pieces like library books and enjoy having them in their own home."
ArtWalk is a program of the nonprofit Coeur d'Alene Arts and Culture Alliance. Every second Friday throughout the year, community members are invited to enjoy art, refreshments and music in galleries, restaurants and shops along the downtown corridor. It goes from 5 to 8 tonight.
The Resort Shops are at 210 Sherman Ave.
Info: www.artsandculturecda.org/artwalk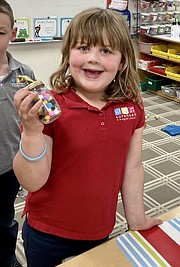 ---