See works of beauty tonight at the JACC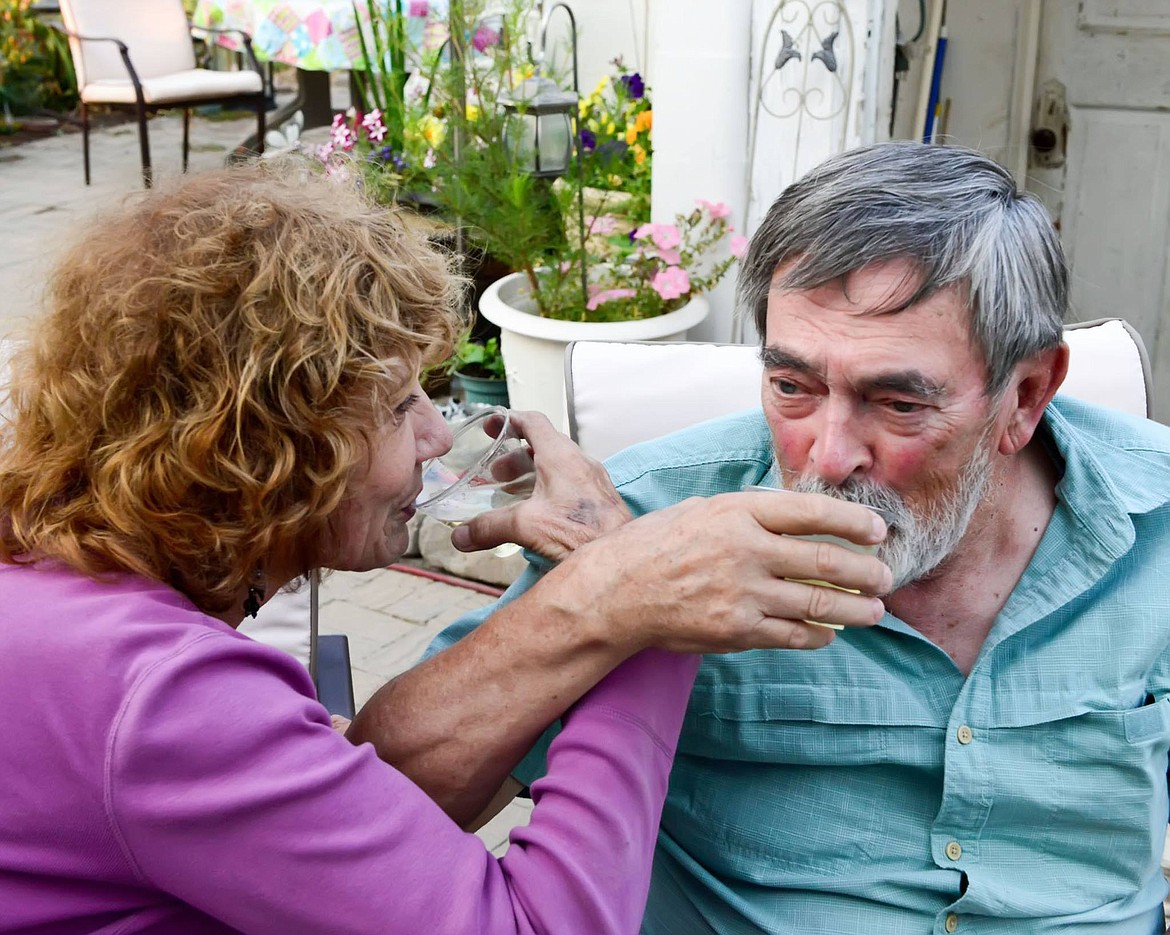 Artists Betty Billups and Robert Walton enjoy a toast. Billups will be presenting her works along side previously unseen works of Walton, who died in May, during the "Passion" art show in the Jacklin Arts and Cultural Center from 5 to 7 tonight.
Courtesy photo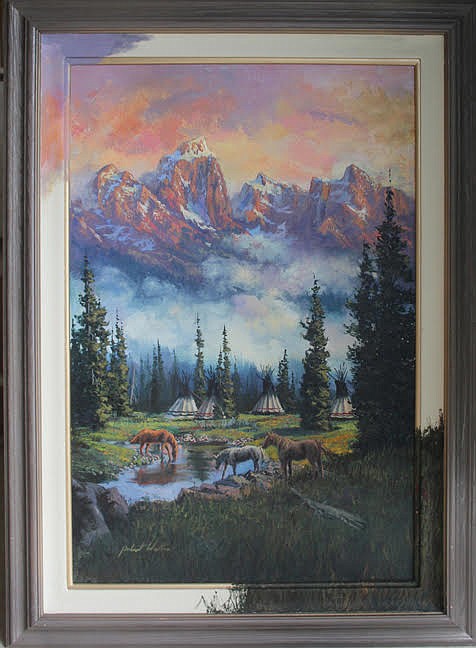 "Jackson in the Summer," a remarque print that goes beyond the frame. One of the late artist Robert Walton's last creations.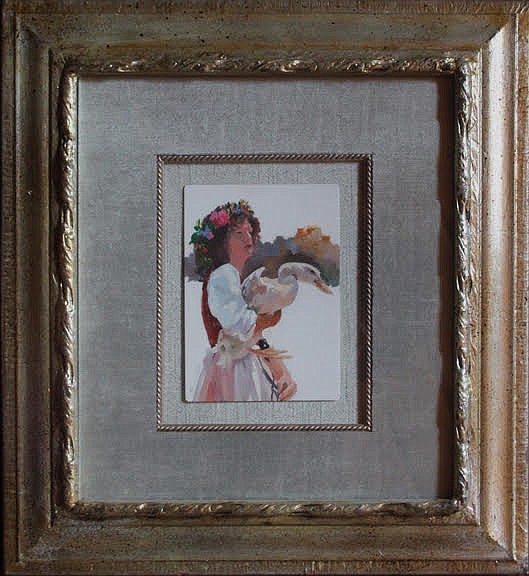 "Garden Goose," oil on porcelain, by Betty Billups.
Previous
Next
by
DEVIN WEEKS
Staff Writer
|
June 10, 2021 1:00 AM
POST FALLS — Betty Billups tells stories with words as well as with her paintings.
She was among some of the first in her circle in the 1980s to rediscover the art of "en plein air" painting, which is French for "in plain air." This style had been popular in the 1920s, but seemed to fade through the decades.
Billups used this form when she stood alongside the Panida Theater in Sandpoint, capturing the majesty of the cottonwoods that were about to be cleared for the new route through town.
She's had a lot of wonderful occurrences, like buying a house for $10,000 when she was just offered $10,000 to create a mural. And some not-so-wonderful things, including shady business dealings that kept her out of her own book deal.
She prefers to focus on the positive and make life better for others wherever she can.
"I've had a lot of really blessed things," the Sandpoint artist said Wednesday.
Billups will present a major art show, "Passion," from 5 to 7 this evening in the Jacklin Arts and Cultural Center in Post Falls.
She will have as many as 50 creations ranging in size from small oil on porcelain to plein air murals of Priest Lake.
"People have been shut in forever and not able to go out to any places," she said. "I'm hoping they will go out to the show and support the Jacklin Arts Center."
Along with her works, she'll showcase previously unseen works of her late husband, Robert Walton.
"In January and February, he painted his heart out," Billups said.
Those who attend the show will be treated to free admission to the following jazz show, David Larsen Jazz Quartet, playing from 7 to 9 p.m.
The JACC is at 405 N. William Street, Post Falls.
Info: https://bit.ly/3xdzoiT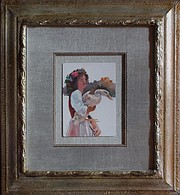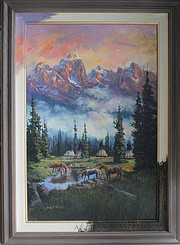 ---