Post Falls pre-registration for '21-'22 school year is open now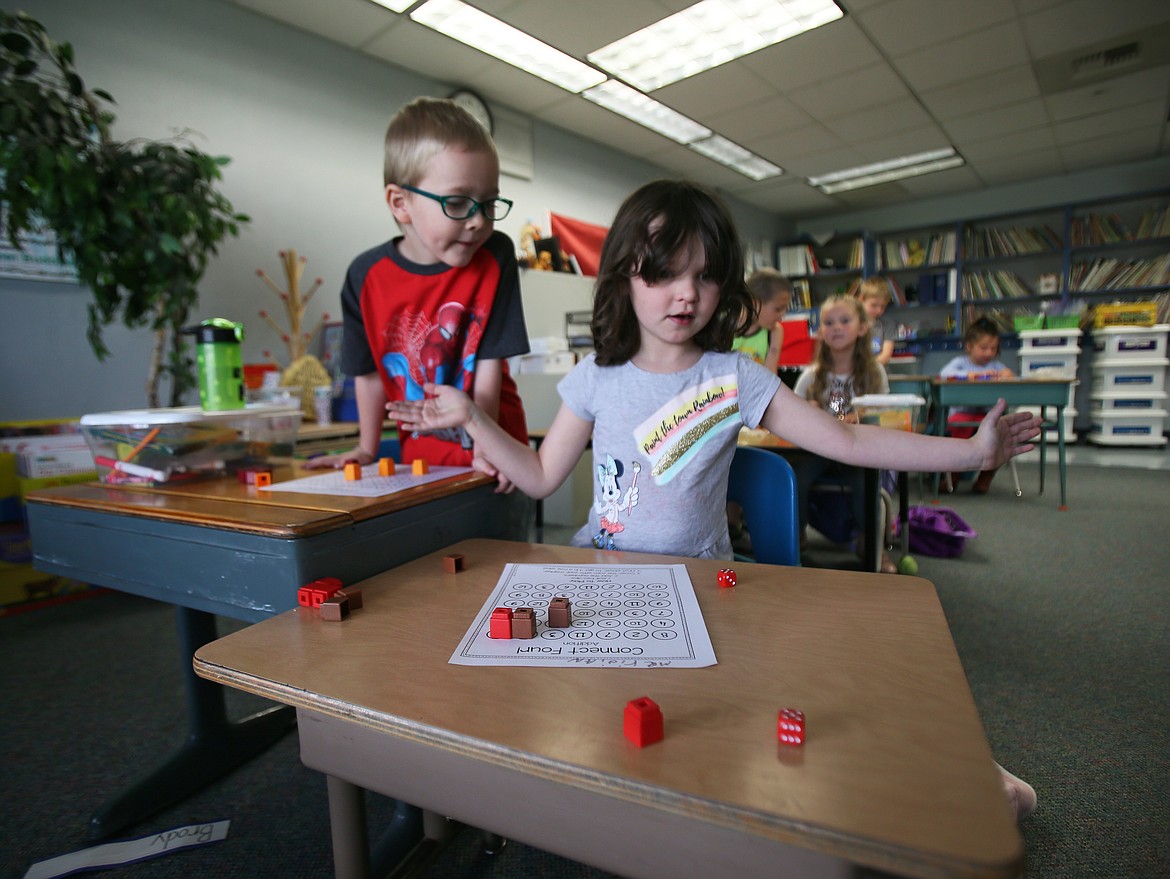 Brody Sherrill, left, and Meridian Thompson roll dice as they play "Connect Four" in Julia Caldwell's kindergarten class Tuesday in Prairie View Elementary School. For incoming kindergartners and new Post Falls students, now is the time to register for the 2021-2022 school year.
DEVIN WEEKS/Press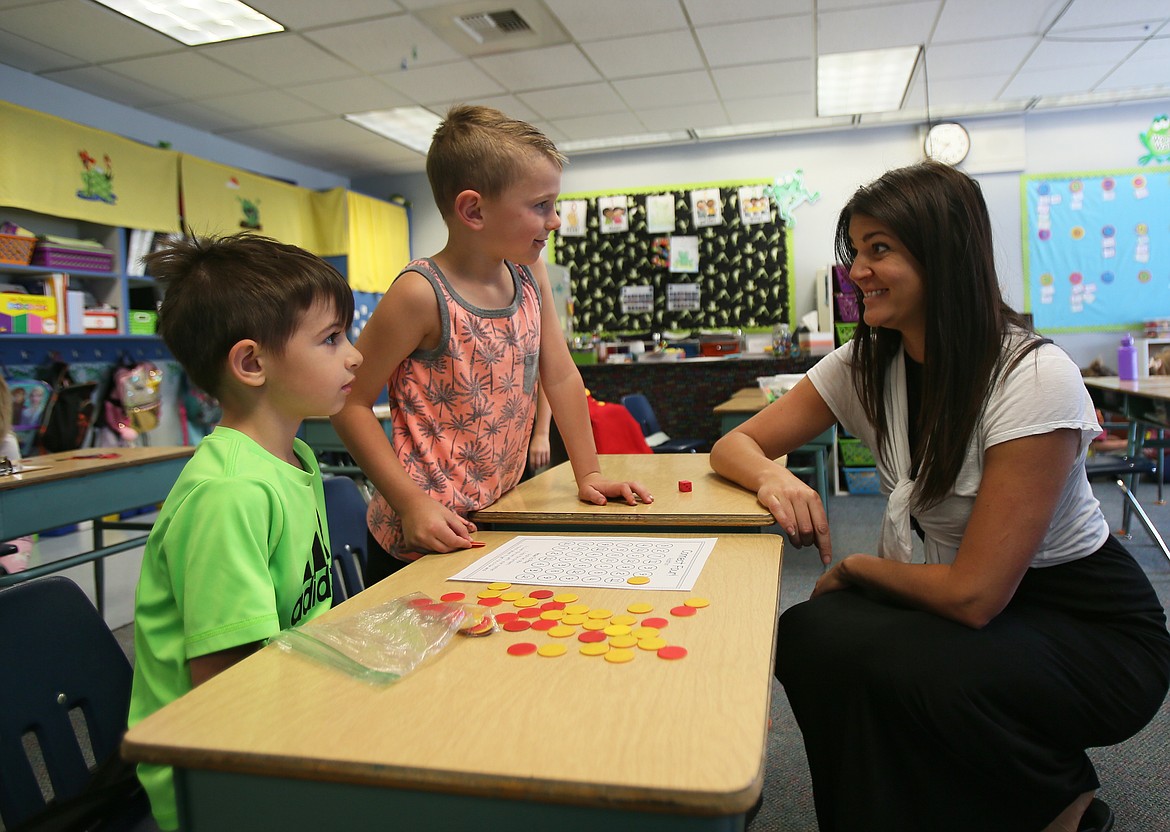 Prairie View Elementary kindergarten teacher Jessica Sheppard chats with students Noah Heijmans, left, and Grayson Mills as they play a math game Tuesday. For incoming kindergartners and students new to the Post Falls School District, now is the time to register for next school year.
Previous
Next
by
DEVIN WEEKS
Staff Writer
|
June 10, 2021 1:00 AM
POST FALLS — If you've just arrived in Post Falls and have school-aged kids, or if you have little ones who will be in kindergarten this fall, now is the time to register them for the 2021-2022 school year.
"If you're new to the area, please contact your local school so we can get you on our counts," Post Falls Assistant Superintendent of Elementary Education Anna Wilson said Tuesday.
This is the blessed last week of school, but Post Falls secretaries won't be leaving for summer for a couple weeks. Parents and guardians can contact them now or wait until Aug. 17 when they return to the office. The district office will be open all summer.
With the tremendous growth happening in the River City, it's necessary for the district to have accurate preliminary enrollment numbers to appropriately adjust staffing needs. More often than not, schools experience students appearing on the first day of school asking, "Where do I go?" without ever registering. To avoid that awkward scramble, families are encouraged to contact their child's school as soon as they know where they'll be attending.
Kindergarten is especially significant because it's the first step on a student's academic path.
"Kindergarten, in my opinion, is one of the most important years because it's very foundational, it's everything that you're going to need to use in your life on a day-to-day basis," Prairie View Elementary School kindergarten teacher Jessica Sheppard said. "What they have to look forward to is lots of hands-on engaging activities that get them excited about going to school, which I think is huge. This is the beginning of your long career of going to school."
Until June 22, parents have two options to pre-register incoming elementary students: visit www.pfsd.com for the kindergarten online pre-registration form or call the child's soon-to-be school and leave a message including a contact number for office staff to return the call.
On Aug. 18, parents of incoming kindergarten and elementary students new to the district will visit their home schools to finalize their registrations. For the registration and screening, families will need to provide copies of: certified birth certificates; proof of residency, such as a rental agreement or utility bill; and current immunization records.
Idaho funds half-day kindergarten programs. Kids who will be 5 on or before Sept. 1 or any new school year are eligible to start kindergarten in the Post Falls School District. For a child enrolling in first grade, the age of 6 must be reached on or before Sept. 1.
Call the district office at 208-773-1658 for details.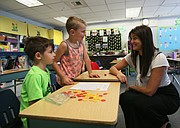 ---