Man accused of choking wife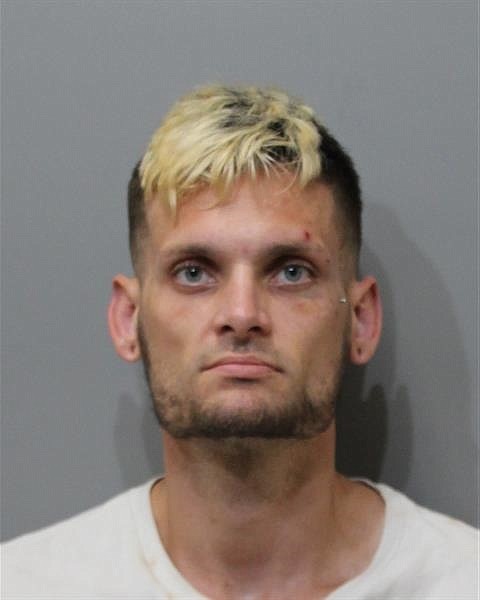 by
KAYE THORNBRUGH
Staff Writer
|
June 10, 2021 1:06 AM
HAYDEN — Police arrested a man whose wife accused him of attacking her.
Grant M. Giles, 32, of Spokane Valley, Wash., is charged with possession of a controlled substance, domestic battery and two counts of attempted strangulation, all felonies.
Kootenai County Sheriff's deputies responded just after midnight Sunday to a report of a domestic dispute at a Hayden gas station.
At the scene, a woman who identified herself as Giles's wife told police Giles had attacked her multiple times throughout the evening. She said she was six months pregnant and Giles had kicked her in the abdomen.
The woman said Giles punched her in the face while she sat in the couple's vehicle in the gas station parking lot.
Giles allegedly grabbed his wife's neck with both hands and choked her before leaving the scene on foot. He was not present when law enforcement arrived.
Police said the woman's eye was swollen and she had a goose egg on the back of her head. She had bruises on her arms and legs, according to court documents.
The woman said Giles would be covered in scratches from her efforts to fight him off.
Gas station employees told police they observed the couple sitting and talking inside their car at one of the pumps.
After a few minutes, Giles got out of the car. Employees said they heard the woman screaming at him before she sped off in the vehicle.
Giles had a black eye when he entered the building, the employees said, but no visible scratches.
He reportedly told the employees he was "trying to get away from his crazy girlfriend."
One of the employees offered to contact police for Giles.
Before law enforcement arrived, the employees said the woman pulled into the parking lot again.
Giles reportedly ran from her, shouting at her to get away from him. She chased him, the employees said, and the pair disappeared around another building.
Later that day, Post Falls Police responded to a report of a possible domestic dispute at a truck stop.
The involved parties were identified as Giles and his wife, who both told police the most recent altercation was verbal.
A search of the couple's vehicle allegedly yielded a baggie that contained meth.
Police arrested Giles, who they say was wanted on a warrant out of Washington state for violation of community custody.
Giles's wife was also wanted on a warrant, according to court documents. Police arrested her at the scene and cited her for frequenting, a misdemeanor.
Before she was booked into jail, the woman was transported to Kootenai Health, where tests determined that she was not pregnant.
Judge Mayli Walsh ordered Monday that Giles be held on $75,000 bail for attempted strangulation and $10,000 bail for possession of a controlled substance.
---