That's a Top 50 burger, baby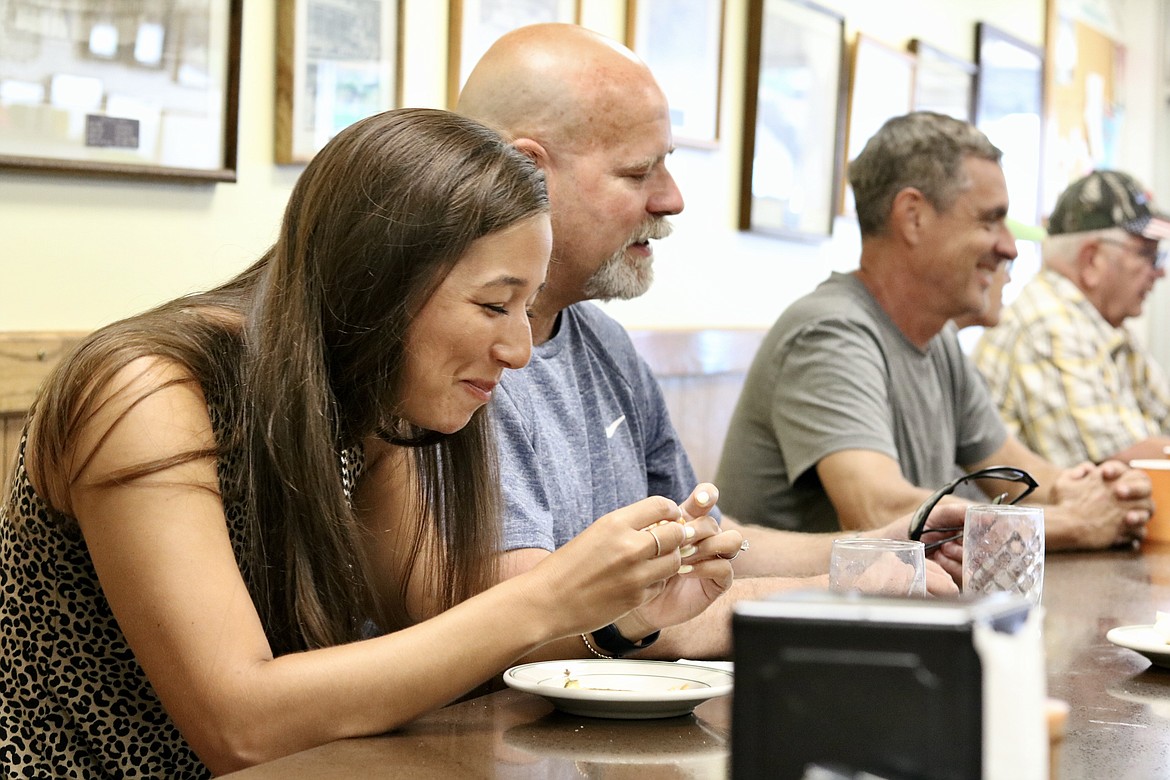 Andrea Frazier, seated next to her father, Nathan, finishes up the last bite of her burger at Hudson's Hamburgers in downtown Coeur d'Alene on Friday. Hudson's Hamburgers was 40th on the list for Big 7 Travel's annual release of "The 50 Best Burgers in the United States." HANNAH NEFF/Press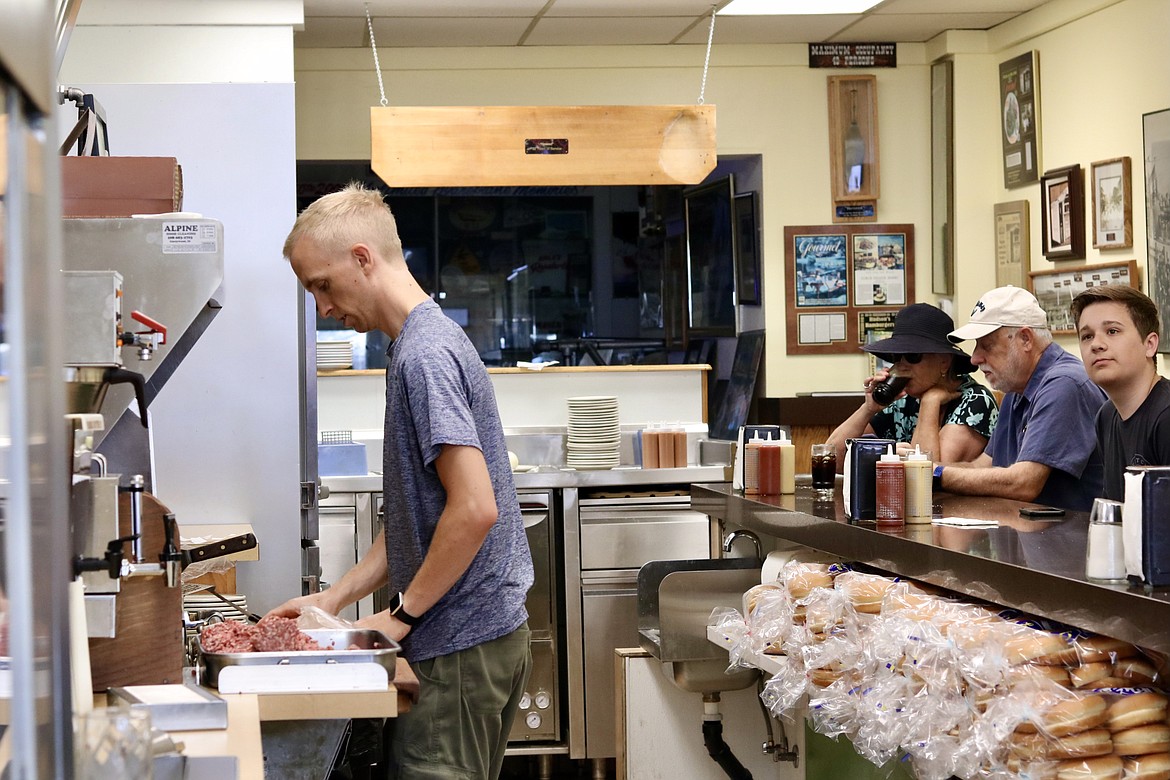 Jeremy Babcock flips patties at Hudson's Hamburgers on Sherman Avenue in downtown Coeur d'Alene Friday. The burger joint was 40th on the list for Big 7 Travel's annual release of "The 50 Best Burgers in the United States." HANNAH NEFF/Press
Previous
Next
by
HANNAH NEFF/Staff Writer
|
July 31, 2021 1:07 AM
COEUR d'ALENE — Five generations later, Hudson's still has it.
The burger joint on Sherman Avenue, started in 1907, was 40th on the list for Big 7 Travel's annual release of "The 50 Best Burgers in the United States."
The list was released Friday.
"That's all?" Justin Dow of Portland asked after finishing up a meal at the little hamburger joint. "I would call it No. 1."
His aunt, Dianna McCalmant of Hayden, agreed.
"I just ate four hamburgers just now," Dow said. "Just because they're so good."
McCalmant added with a laugh that Dow has eaten up to six in one sitting.
"My grandparents lived here so I've been coming here since I was like 2 years old," Dow said. "I just like it because it's always the same experience, no matter what."
Visiting the hamburger place on their trips to Coeur d'Alene has become a family tradition for the Dows.
"We've introduced our kids," said Karen Dow, Justin's wife.
"They've been coming here since they were old enough to eat a hamburger," Justin Dow said. "It's simple, and it's good. You watch them make it so you know what's going into it."
"I like that they talk to you, too," Karen said. "It feels like family."
Karen said she was impressed how their server, Jeremy Babcock, remembers their order every single time.
"We only come twice a year so for him to remember that I think is pretty amazing," Karen Dow said.
McCalmant said the family line has gone to Hudson's for their burgers and pies for about 50 years.
"I remember when I was a kid, a McDonald's went in just like three doors down, and they lasted all of about six months before they went out of business," Justin said. "You can't compete."
The Dows aren't the only ones who feel that way.
"No trip to Coeur d'Alene is complete without stopping at Hudson's," said a woman named Donita from Spokane.
She and her sister, Karla, have been coming to Hudson's since Karla first discovered the place in 1979.
"It's easy, super good food," said Laura Demott of Coeur d'Alene as she grabbed her to-go burger.
The bar-style seating in the joint was full with customers as downtown was buzzing with vendors and festival-goers for Coeur d'Alene's 29th annual community street fair. Nathan Frazier, a Coeur d'Alene native, took advantage of Hudson's downtown location to stop in for a bite.
"My dad came all the time," Frazier said. "I grew up coming all the time."
Frazier has since moved to Maryland but said he visits Coeur d'Alene every year during the same week with his daughter, Andrea, to enjoy the area and get their fill of Hudson's Hamburgers.
"It has a lot of memories for me and it hasn't changed," Frazier said. "The burgers are always amazing."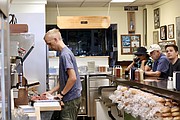 ---