Hot weekend temps could cause fire growth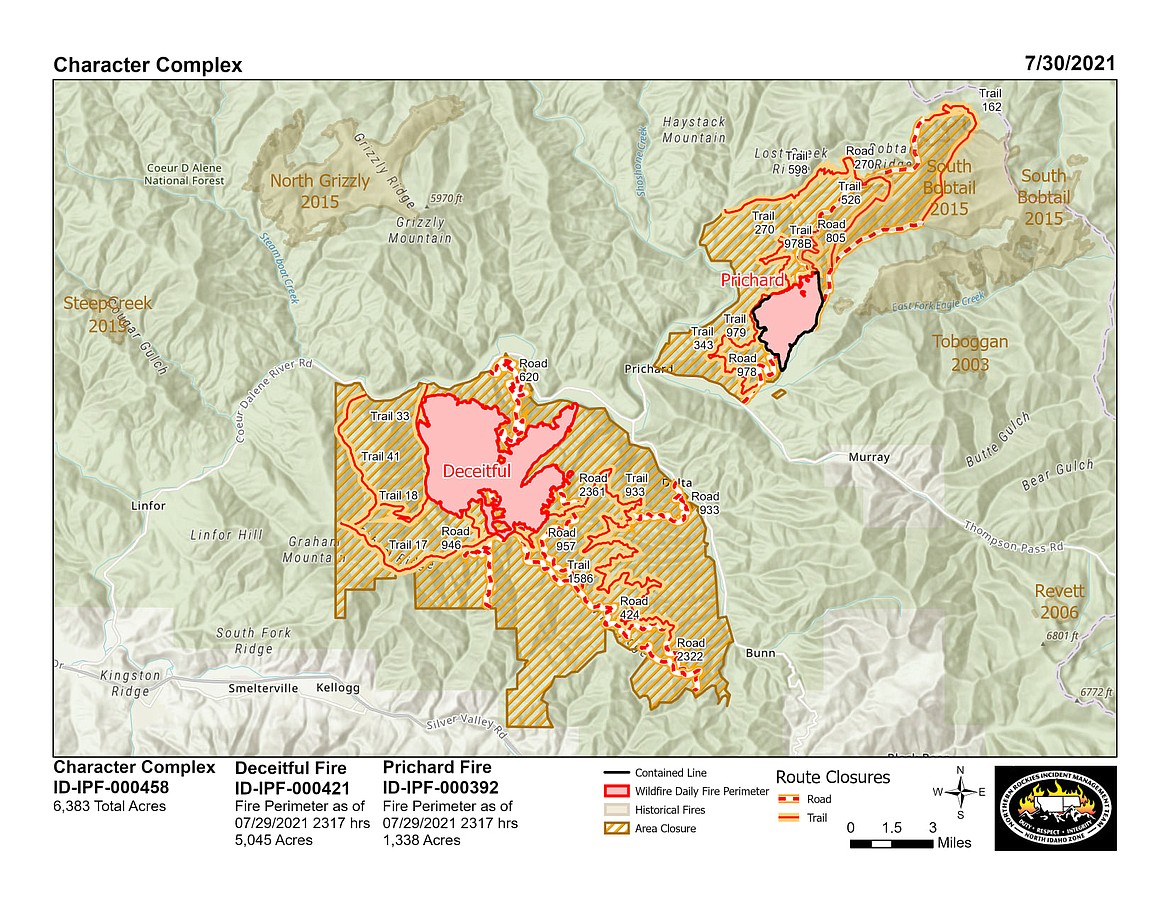 by
STAFF REPORT
Staff Report
|
July 31, 2021 1:00 AM
KELLOGG — Hot temperatures, low humidity and dry fuels mean the Deceitful fire could see large growth through the weekend.
The fire, which has burned more than 5,000 acres north of the the Silver Valley, remains 0% contained as of late Friday.
The blaze continues to burn toward the North Fork Coeur d'Alene River corridor between Graham Creek and Cedar Creek.
Sprinkler systems are installed beneath the Avista power line and will be turned on in the areas of approaching fire.
Firefighters are staged along the river, in the Beaver Creek drainage and in Moon and Montgomery gulches to provide structure protection.
Helicopters are supporting operations with water drops, while air tankers lay retardant to help reduce the potential of southern downhill spread.
Crews have also established an additional helicopter dip site this week on the south side of I-90 near Moon Gulch, where helicopters will get water.
Road closures will go into effect next week as the fire continues to spread.
Beginning Monday at 6 p.m., North Fork Coeur d'Alene River Road and Old River Road will be closed to all traffic except for local residents and egress.
Meanwhile, the neighboring Prichard fire remains 75% contained.
Firefighters continue to secure the edges of the fire and patrol for potential spot fires.
The Prichard fire has burned about 1,300 acres so far.
---