Free school supplies at weekend events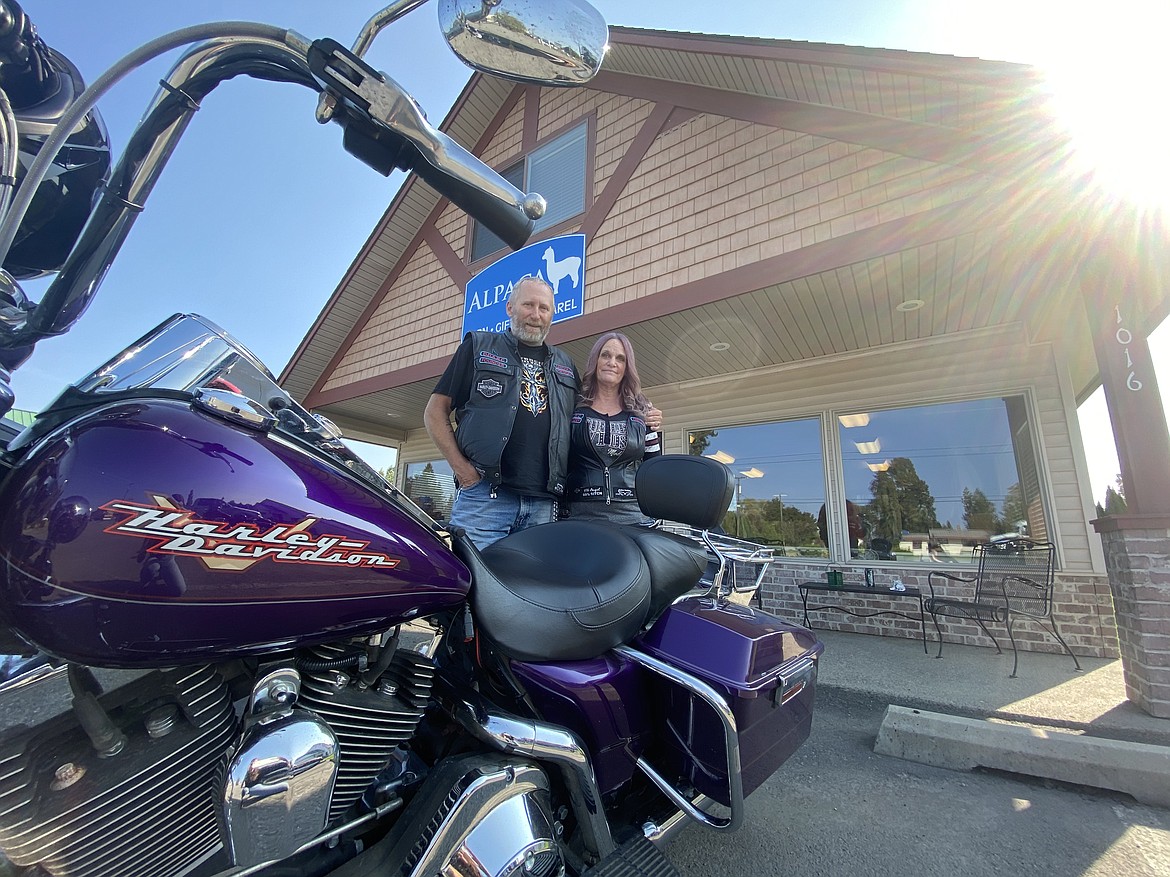 Debby Carlson and her husband, Daren, founded the Diseases and Disabilities Advocates Riding Club last year to help Coeur d'Alene families in need. (MADISON HARDY/Press)
by
MADISON HARDY
Staff Writer
|
July 30, 2021 1:00 AM
Families and community members in need of school supplies are invited to a free event hosted by DDARC Shine Bright at the Kootenai County Fairgrounds Pavilion this Saturday from 1 to 6 p.m.
Organized by the Diseases & Disabilities Advocates Riding Club, a local nonprofit, the event will offer meet-and-greet opportunities with Idaho State Policemen, Ms. Wheelchair Idaho and DDARC members.
Since starting up in 2019, the DDARC has teamed up with multiple organizations and individuals to aid people with diseases, disabilities and those in need.
"We wanted to have this event because kids who are homeless or less fortunate can get picked on if they don't have a new haircut, clean teeth, nice clothes, backpacks, school supplied," DDARC founder Debby Carlson said. "I just really want the kids to shine bright."
Through the help of several local businesses and organizations, the DDARC has 184 backpacks filled with school supplies for students in elementary, middle and high school.
"We all decided to pull together and make sure these kids thrive and that they feel better about themselves," Carlson said. "Then they can do better in school."
Other items available for attendees include:
• Clothing,
• Dental supplies
• Other gift certificates
Carlson thanked the Coeur d'Alene School Board, Woodland Dental, Palm Paint, Cornerstone Homes, Beau Monde Exchange and more for their support. Items are limited and will be available while supplies last.
Other activities at the event include:
• Bouncy houses
• Arts and crafts
• Food and more.
Between 1 and 4 p.m. Sunday, the Coeur d'Alene TCC store will donate up to 150 backpacks with pencils, paper, a pencil box, folders, glue and other school supplies to families.
The program is part of TCC's ninth annual School Rocks Backpack Giveaway to donate over 140,000 backpacks nationwide.
This year TCC is partnering with Wireless Zone, two wireless retail companies, to ease the financial burden of purchasing new school supplies on families, a news release said. Each child present will receive one backpack on a first-come, first-served basis.
---