Tackle that staffing shortage: Develop skilled workers in-house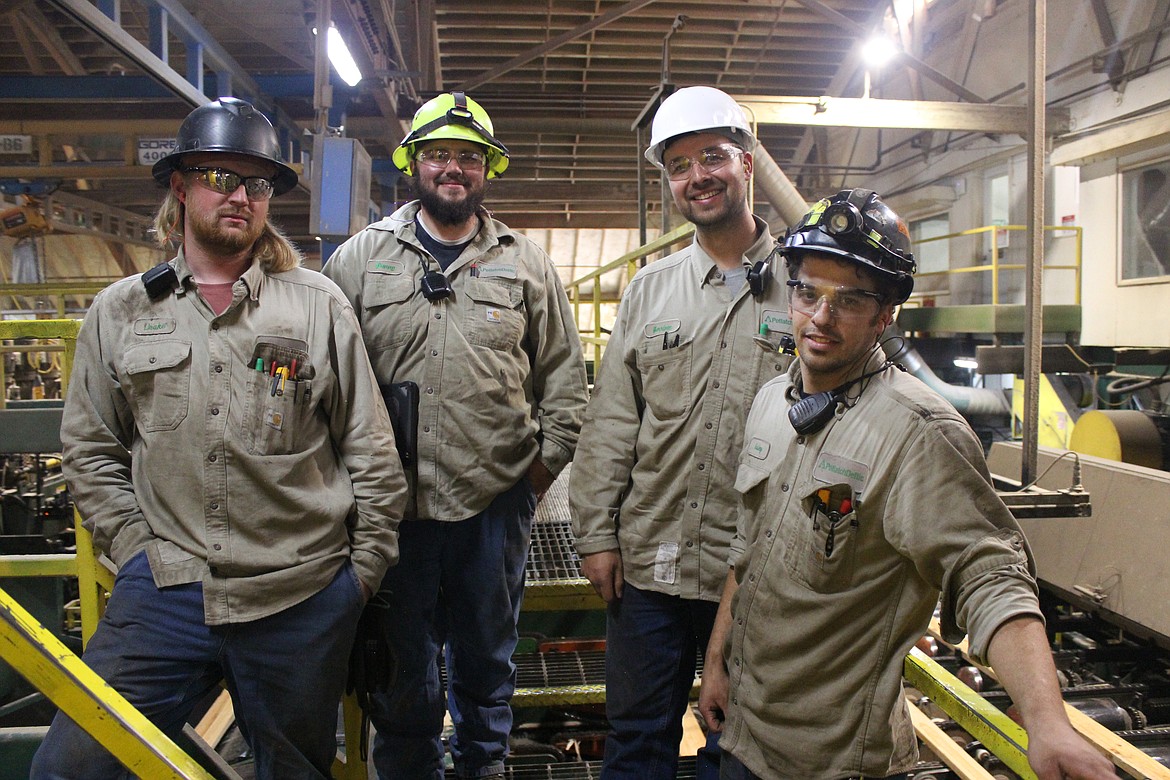 Four PotlatchDeltic electricians who are currently enrolled in the NIC Workforce Training Center apprenticeship program or completed it at the St. Maries mill recently. Pictured are, from left Drake Lounsbury, 23, from St Maries; Danny Hilde, 32, from St. Maries; Harrison Escobar, 32, from Nampa; and Bailey Brown, 26, from Coeur d'Alene.
Photo courtesy of NORTH IDAHO COLLEGE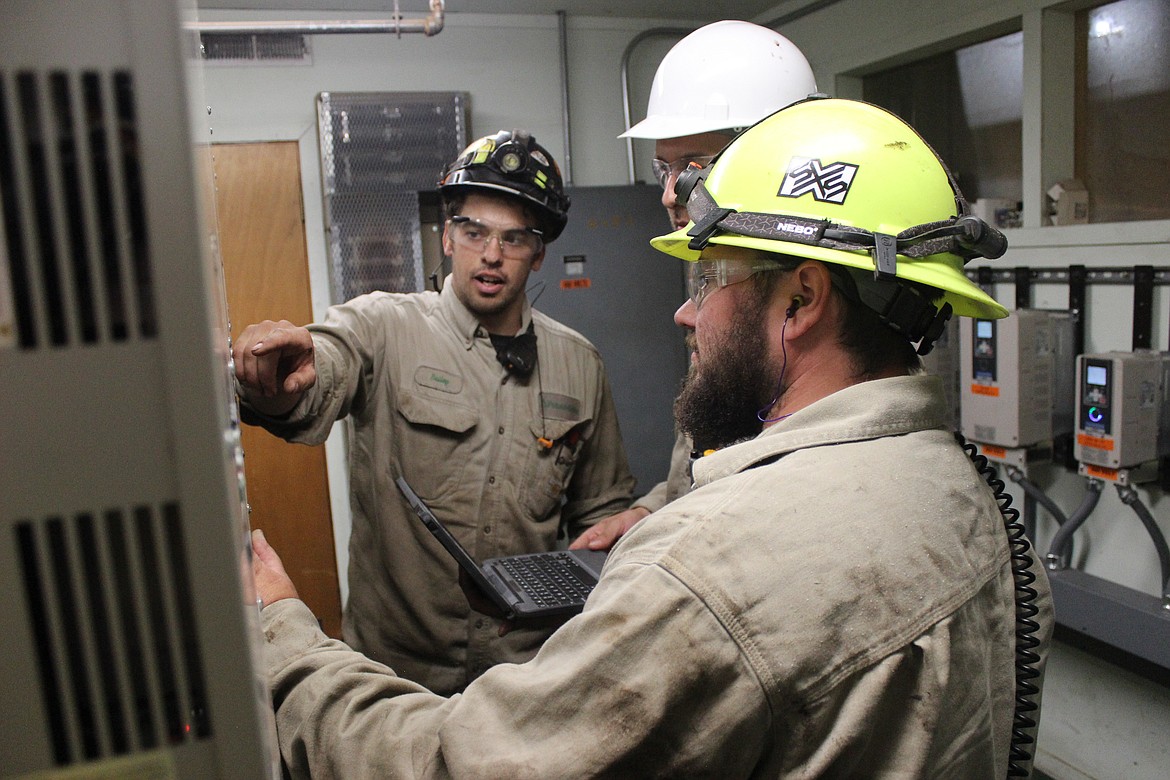 Bailey Brown (far left), 26, from Coeur d'Alene, doing his job at the PotlatchDeltic mill in St. Maries. Brown just finished the NIC Workforce Training Center apprenticeship program, earning his journeyman's license in the process. He's pictured with Harrison Escobar (middle), 32, from Nampa, and Danny Hilde, 32, from St. Maries, who are currently enrolled in the program.
Previous
Next
by
TOM GREENE/North Idaho College
|
July 28, 2021 1:00 AM
Can't find workers? You're not alone.
Job openings hit record highs the last three months, with 9.2 million unfilled jobs in May nationwide. Idaho is currently hovering around 3 percent unemployment and Washington state is around 5 percent. Businesses are being forced to reduce hours and turn down work since they don't have the employees they need.
"It's time to think outside the box," said Colleen Hoffman, North Idaho College Workforce Training Center Custom Training coordinator.
Instead of hiring new employees, retrain the ones you've got for those hard-to-fill skilled positions.
"Of course, this doesn't work for every organization," Hoffman said. "But for many, this is the perfect time to re-evaluate hiring practices and take a second look at how employees progress through their careers. Rather than hiring outside the organization, reinvest in the employees you already have."
This isn't an unproven program. PotlatchDeltic a sawmill and industrial-grade plywood mill located in St. Maries, currently employs about 400 people and has been working with NIC WTC since 2012. PotlatchDeltic has unique hiring challenges due to its location and need for employees with specialized skills such as electricians, millwrights, programmable logic controllers and log scalers.
"For us, it's always been hard to hire because we're off the beaten path," said Bonnie Siron, Human Resource manager at PotlatchDeltic. "When there's been a need, NIC worked with us to develop the training needed in that area."
Through a combination of apprenticeships and custom training, PotlatchDeltic has developed a robust skilled training program. Electrician apprentices, for example, take NIC WTC classes while pulling a paycheck and working full time. At the end of their apprenticeship, they make significantly more money and have an electrician's journeyman's license.
The program is a win-win for employers as well as employees, opening doors to more lucrative and fulfilling careers. Ian Heath is entering his fourth and final year in the electrician apprenticeship program. He was working at PotlatchDeltic in a different position before joining the apprenticeship program to advance his career, earn more money, and develop a lifelong, marketable skill.
"It's been great getting to learn new things every day — not stuck doing the same stuff," Heath said. "I like having new challenges."
Hoffman said if the apprenticeship program isn't a perfect fit for a company, NIC WTC has the resources to assist in developing other forms of customized training.
"We work with your business, meeting one-on-one, to create affordable, tailor-made training solutions," Hoffman said. "We have the instructors and subject matter experts to help you succeed. That's what we're here for."
To learn more about how the NIC Workforce Training Center can help your organization or company through customized training, call Colleen Hoffman at 208-769-7732 or email colleen.hoffman@nic.edu.
To learn more about various apprenticeship programs currently being offered, visit www.nic.edu/apprenticeship or call 208-769-3333. The deadline to register for electrical, HVAC, and plumbing apprenticeship programs that start in the fall is Sept. 7. Register by Aug. 13 to avoid late charges and guarantee books and supplies.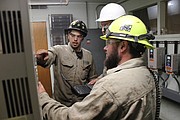 Recent Headlines
---