Fair warning: Bad behavior a bad idea
by
MADISON HARDY
Staff Writer
|
July 27, 2021 1:09 AM
COEUR d'ALENE - Bad behavior at the North Idaho State Fair won't be met with a soft shoulder to cry on.
If you're planning to be under the influence of alcohol or drugs and think it might be a good idea to bring an illegal weapon with you, consider yourself warned.
Sheriff Bob Norris will have a jail cell waiting for you.
Following a shooting Saturday afternoon at a county fair in Eugene, Oregon, Kootenai County Fairgrounds General Manager Alexcia Jordan and Norris sat down Monday to affirm their commitment to providing a safe and fun 10-day community event. 
"Deputies will have a zero-tolerance position when it comes to drugs, under the influence and illegal weapons," Norris said via written statement Monday. 
"The Sheriff also has a message for people who are prohibited from possessing weapons: 'Do Not Possess Them, YOU WILL GO TO JAIL,'" the statement added. 
Legal firearms and weapons are permitted on the Kootenai County Fairgrounds per Idaho Code 18-3302J.
After the Lane County Fair shooting, which reportedly involved a 16-year-old and a 14-year-boy, the scheduled Saturday night headliner was moved to Sunday. The Eugene Police Department and fair officials did not link the performer and incident, even though a number of Press readers did. 
"Facts come from police reports," Jordan said. "If you want the truth and facts, you need to go to the source."
Grammy Award-winning artist Nelly is touring throughout the U.S. His schedule includes at least 10 state or county fair events, with two in Idaho.
"Nelly took the stage (in Eugene), and they had a good show," Jordan said. "He took the stage in Bozeman earlier this week, and they had a great show." 
Nelly's performance at the North Idaho State Fair is sold out, a first for the annual event. The rapper who also does country is under contract to provide a set list that meets radio standards.
"It is a family-friendly contract meaning people won't hear anything they wouldn't already hear on the radio," Jordan said. "Tickets are sold out to people who are genuinely excited just to have a night with their friends."
KCSO deputies are one of three groups providing security to the North Idaho State Fair Aug. 20-29. Joined by two private security companies, Crowd Management and North Idaho Security, Norris said KCSO will have deputies "in uniform and in plain clothes during the fair." 
"Safety is our utmost concern," Jordan said. "We will continue to make sure we do everything in our power to have a safe, family-friendly, fun event." 
A statement issued by the City of Eugene reported that an adult male and the two juveniles became involved in a physical altercation Saturday afternoon. In the quarrel, the 16-year-old displayed a handgun and threatened the adult male before being contacted by security. 
During the security contact, the 16-year-old discharged the handgun, striking an uninvolved woman in the arm. Police took both juveniles into police custody that afternoon on related charges.
The Eugene Police Department said the investigation is ongoing. 
North Idaho State Fair volunteers and staff undergo training every year to maintain public safety at the event, Jordan said. She explained that local fire, emergency services, and law enforcement agencies guide the activity to discuss evacuation procedures, various crowd control measures, and emergency processes. 
"I think anytime you have a large-scale event, whether here or anywhere else, there is risk involved," Jordan said. "If you're not at least worried or thinking about that, you're missing something crucial. We are always trying to be proactive in our approach to safety." 
Norris went on to say in the statement that unlike Washington and other neighboring states, possession of and being under the influence of a controlled substance is illegal in Idaho. He added that "many bad events occur as a result of individuals conducting themselves disorderly because of a substance influence."
Anyone found to violate Idaho substance laws will "be prosecuted to the fullest extent of the law," the KCSO statement said.
"The Kootenai County Sheriff's Office is working with fair leadership to provide a family fun experience at this year's Kootenai County Fair," the statement said. "The Sheriff's Office is prepared for all concerts during this year's ten-day fair."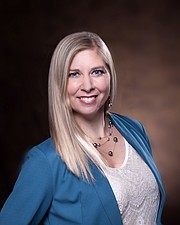 ---