Stupid Cow Cafe to open Monday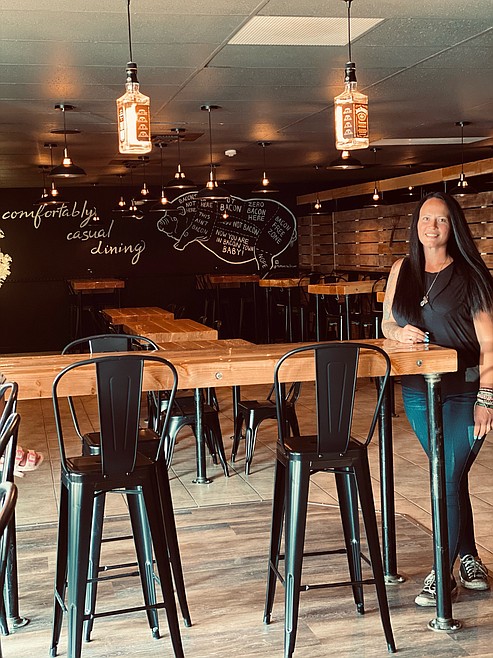 Courtesy photo Manager Vanessa Parvey stands inside The Stupid Cow Cafe, which opens Monday at 705 E. Prairie Ave. (off Fourth Street) in Hayden.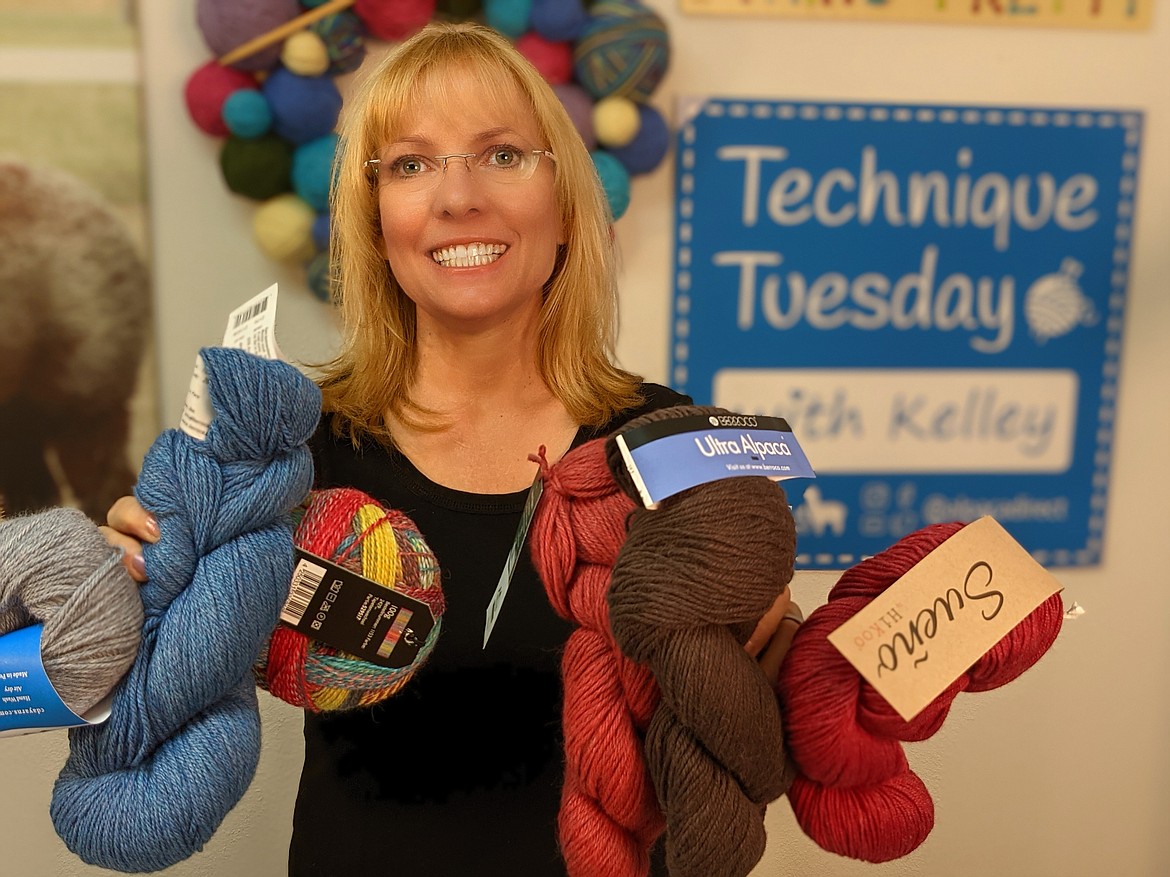 Courtesy photo Owner Kelly Hobart holds some of the products available at Alpaca Direct and Croc Coatings, which has moved to 4290 W. Riverbend Ave. in Post Falls.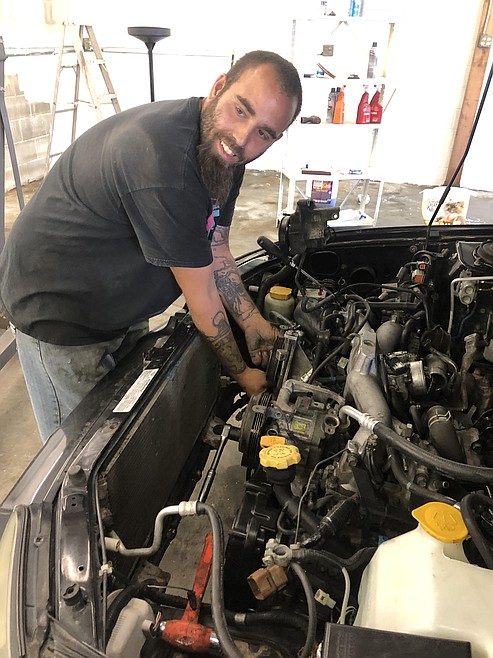 Courtesy photo Michael Russo works on a vehicle at Subee's auto repair and classic restoration at 1400 Best Ave. in Coeur d'Alene.
Previous
Next
by
NILS ROSDAHL/Special to The Press
|
July 25, 2021 1:07 AM
With a motto of "comfortable casual dining," The Stupid Cow Cafe will open tomorrow at 705 E. Prairie Ave. (off Fourth Street) in Hayden.
The breakfast, lunch and dinner with small town roots cooking includes chicken-fried breakfast, home-made cheddar biscuits and gravy, gourmet burgers, street tacos, sticky wings, bacon-wrapped meatloaf, salads and more with beer and wine.
Hours are 8 a.m. to 8 p.m. daily with seating for 65 at tall, short and community tables and take-out but no reservations. Owner is Dave Dayley, and manager is Vanessa Parvey.
Auto repair, classic
restoration at Subee's
With the business name and licensing still in the works, automobile repair and classic restoration are offered at Subee's that opened last week at 1400 Best Ave. (former home of Auto Shack).
Mechanic Michael Russo specializes in Subaru and classic vehicle repair and sales from 1960 on. He and owner Rico Ciccone share a love for classic cars with shop hours of 10 a.m. to 5 p.m. weekdays and when the garage doors are open and the lights are on.
Phone Mike at 208-964-8271.
Alpaca Direct, Croc Coatings
move to PF Riverbend
Outgrowing their building after 10 years in Hayden, Alpaca Direct and Croc Coatings are moving to 4290 W. Riverbend Ave. in Post Falls.
Offering alpaca yarn, apparel and gifts, hours are 10 a.m. to 2 p.m. Monday through Saturday with owner Kelley Hobart. Phone 208-209-7079. Check www.alpacadirect.com.
Croc Coatings offers professionally installed concrete coatings that transform "ugly" concrete into beautiful floors with a 15-year residential warranty.
Hours are 9 a.m. to 5 p.m. weekdays with owner Jim Hobart. Phone 208-244-0694. Check www.croccoatings.com.
GuideTime connects outfitters
and guides to new clientele
Launching a marketplace this year, GuideTime offers a guided trip marketplace aimed at connecting outfitters and guides and new clientele and to economically develop the local community.
With the office at 10314 N. Gibson Rd. in Hayden Lake, the outfitters are anywhere from Forks, Wash.., to Jackson Hole, Wyo., to serve the Northern Rockies and Pacific Northwest.
The developers help small outfitting businesses grow and create a backbone for the outdoor recreation industry through conservation, economic development and the social well being of industry professionals.
The core teams includes Joe Clinch, Danilo Jankovich, Penny Jankovich and Sam Jankovich. The ribbon-cutting will be at the Upbeat Breakfast of the CdA Chamber of Commerce 7 a.m. Aug. 10 in the CdA Resort. Check www.guidetimebooking.com.

Now the Tidbits
Bruchi's quick-serve restaurant will be built at 1040 N. Highway 41 in Post Falls.
A cafe will be in the One Lakeside building downtown.
Pedego Electric Bikes and Golf Island are coming into Riverstone.
A new tea and sandwich place is coming into 4055 Government Way.
A Sweet Lou's restaurant and a Grease Monkey auto place will be at the Crossings in Athol.
Kaffee Meister Coffee Shop & Roastery will be at 9212 Government Way in Hayden.
Gathered Restaurant is new on Spokane Street in Post Falls.
Stogie's Cigar & Pipe Lounge is coming to Post Falls.
A Cuppa Columbian Caffe will be at 3270 W. Prairie Ave.
Several steel storage buildings will be built at 3758 W. Hanley Ave. (off Atlas Road) for Hern Ironworks.
New places coming to Silver Lake Mall include Pollen & Petal, Macadamia Coffee, Love Local, All Fired Up, Crime Scene Entertainment, American Heritage and Workwear by B.S.
Killer Burger will be where Junior's BBQ previously was in 85 W. Prairie Shopping Center.
A new Jitterz coffee stand will be at 7925 N. Ramsey.
The Two Lakes Motel is near completion at 320 E. Coeur d'Alene Lake Drive.
Watch for something coming into the ShopKo building...possibly Sportsman's & Ski Haus.
A new commercial and residential building will be built at Government Way and Davidson Ave.
North Idaho Physical Therapy will have a new location on Schneidmiller Ave. in Post Falls.
Watch for major changes with the Burger Bunker and Bunker Bar off Spokane Street in Post Falls.
A new building for Linden Coffee Co. is under construction at 1502 N. Third.
A new gas station-convenience store will be in the northeast corner of Atlas at Seltice.
Truck manufacturing company Kenworth plans a large building for 4374 W. Expo Parkway west of Post Falls.
A large storage complex and new corporate office for Steel Structures of America will be built off Highway 41.
The Den will be a new tavern at 761 N. Idaho St. in Post Falls.
My Nails & Spa will be off Canfield Ave.
The CdA Corner Store is adding a kitchen and tables downtown.
A Union Gospel Mission thrift store will open in August at 7761 N. Government Way.
Takara restaurant will be downtown.
Schmidty's Burgers will be at 1524 E. Sherman.
A 120-room boutique hotel will be where the Outback Steakhouse was off Northwest Boulevard and I-90.
Coeur d'Alene Nissan will have a major addition to its building off Highway 95.
North Idaho Rock School will be in Appleway Plaza at 213 W. Appleway.
The Hayden Dairy Queen will be at 513 W. Hayden Ave.
108 North is under construction connected to the Moose Lounge downtown.
A Lake Coeur d'Alene Inn is under construction on CdA Lake Drive between Mullan Ave. and Michael D's Eatery.
Anyone know what the tower-under-construction is at Highway 95 & Lacy?
Contact Nils Rosdahl at nrosdahl@cdapress.com.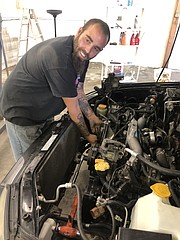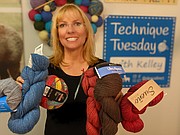 ---