All together for Hayden Days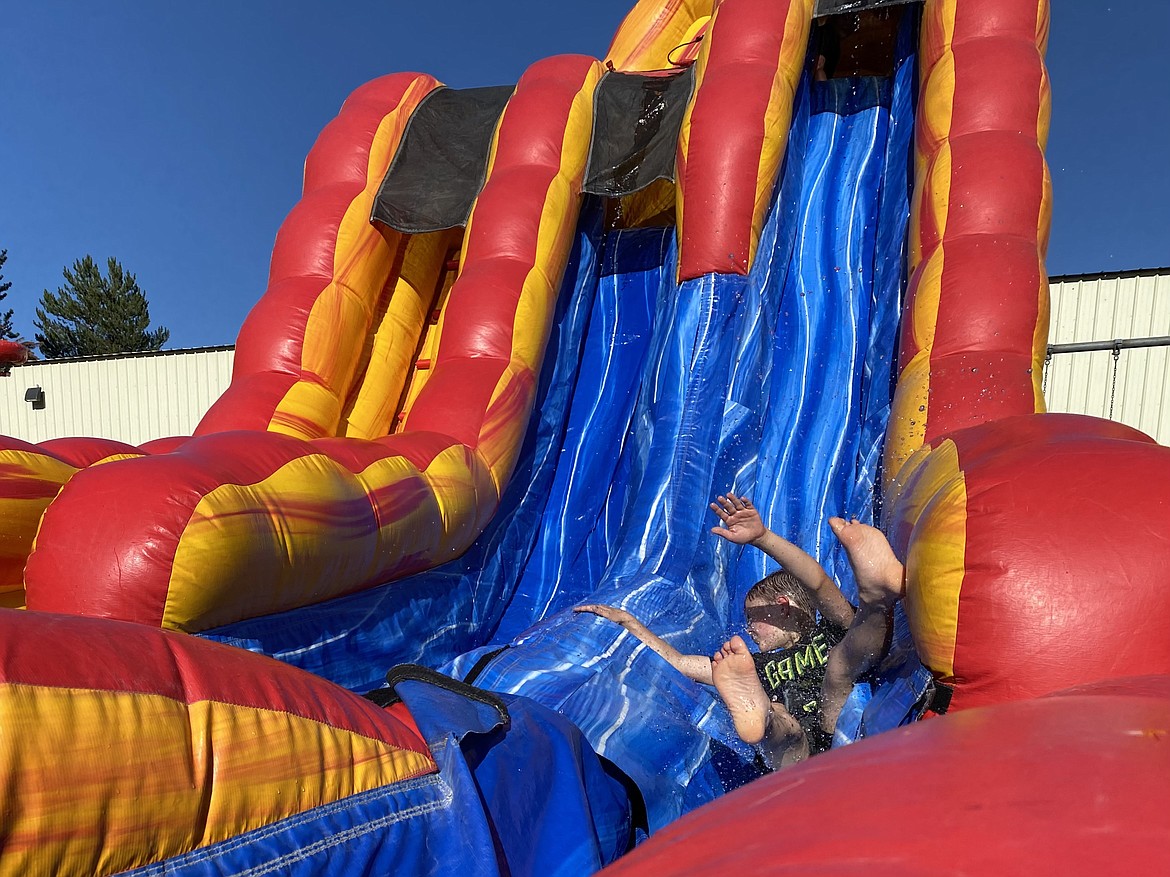 Jordan Marrujo slips and slides down a bouncy house at the Hayden Days celebration in 2021. Hayden Days will open at 2 p.m. July 28 at McIntire Family Park.
MADISON HARDY/Press file
HAYDEN — After canceling the annual event due to COVID-19 last year, Hayden Days 2021 symbolizes what city officials missed most: being together. 
Today is the last day to enjoy Hayden Days festivities found in and around McIntire Family Park from 7 a.m. to 9 p.m. 
Hayden Recreation and Community Events Director Suzanne Cano said planning the two-day event and jam-packed schedule took months. Cano has lived in Kootenai County since 1999 and has worked with Hayden for 14 years. 
In that time, she's seen the Hayden Days celebration shift hands from the local Rotary Club and Chamber of Commerce to a full-fledged city event in 2011. A decade later, the festivities are bigger than ever, Cano said. 
"We have lots and lots of vendors, more than we've had," she said. "This year, there are 49 or 50 goods vendors and about 10 food vendors with local trucks like Meltz, Taco Works and coffee." 
Besides vendors, today's schedule begins at 10 a.m. with a flyover by No Limits Aviation to kick off the "Hometown Heroes" Hayden Days parade, featuring 2020 Distinguished Veteran of the Year and Grand Marshal Joan Genter. The parade goes from 10 to 11 a.m.
Joining Genter are appearances by the Northern Lakes Fire Protection District, U.S. Forest Service Smokey Bear, the Kootenai County Sheriff's Office, classic cars and community groups. 
The procession will run along Government Way from Hayden Avenue to Honeysuckle. 
For early risers, the NLFD offers an all-you-can-eat pancake breakfast from 7 a.m. to 9:30 a.m. with eggs, sausage, coffee, orange juice, and, of course, pancakes. The breakfast has a $7 suggested donation. All proceeds will go toward the AICPA Benevolent Fund. 
When the city announced the return of Hayden Days, Cano said they heard from many people excited about getting back out and celebrating. She noted that all of the events are based around the community and reflect the hometown feel Hayden exudes. 
"There is so much community involvement in creating Hayden Days that we couldn't do it without their support," Cano said. "That is what I love about Hayden. It is like a family. Everyone pitches in." 
From 11 a.m. to 4 p.m., attendees can park their enthusiasm at the Hayden Days Car Show at Hayden Main Ballfield, sponsored by Hayden Cars and presented by North Idaho Classics. Gates open for participants at 10 a.m., and winners are announced at 3:30 p.m.
Today's live events include:
• Lake City High School cheerleaders at 11:30 a.m.
• Then, Technique Gymnastics
• David Reed from 3:30 p.m. to 5 p.m.
• Stagecoach West at 6:30 sponsored by P1FCU, and Cano's personal favorite
• Hayden's Got Talent Show from 1 to 3 p.m.
"I love the talent show because it is homegrown talent," Cano said. 
Other attractions include the Hayden Senior Center beer and wine garden, children's games, and activities like pony rides, bouncy houses, a dunk tank and knocker balls. 
Cano and Hayden Mayor Steve Griffitts agreed that the best part about celebrating Hayden Days this year is finally being back together. 
"The reason I am a recreation director is because I love people. Seeing the faces along the parade route, families together, that is why we do what we do," Cano said. 
"I am so grateful for Suzanne Cano and her team for leading this wonderful event," Griffitts said. "I'm most looking forward to the fact that we can all be together. That will be perfect." 
For more information, see: www.cityofhaydenid.us
Sponsors for the 2021 Hayden Days celebration are Idaho Central Credit Union, TDS Telecom and the city of Hayden.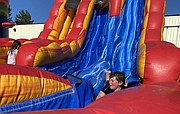 Recent Headlines
---