Idaho seeing 'definite rise in delta detection'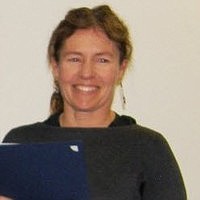 by
BILL BULEY
Staff Writer
|
July 22, 2021 1:07 AM
Dr. Christine Hahn, public health medical director and Idaho epidemiologist, wanted to make one thing perfectly clear during a Department of Health and Welfare media briefing on Tuesday.
"It's important Idahoans are aware we are seeing a definite rise in delta detection in our state," she said.
Hahn said there have been 26 new "delta detections" in Idaho.
The coronavirus variant is making the rounds in some areas and leading to increased calls for people to get vaccinated and perhaps even a return to wearing masks as students prepare to return to school. Some health officials say the COVID-19 delta variant spreads more easily among the unvaccinated.
Hahn said her department's priority is to work with partners and providers on sharing the message of the importance of vaccinating kids 12 and older before public school starts. Most students, as it stands, would not be wearing masks, which was a concern for some. Authority on that issue rests with local school boards.
"We are concerned we might see the spread of delta in the fall," Hahn said.
She said vaccination remains the best protection for kids, but only about 25% of those ages 12 to 17 in Idaho have been vaccinated, as many parents remain hesitant to have their children get the vaccine.
She also said, in response to a question, that there is no scientific evidence that wearing masks is harmful to children. She referred to a study that suggested there's carbon dioxide buildup behind masks and said that wasn't accurate.
The issue of wearing masks would be a policy decision made by local school boards, not one based on science.
Dr. Kathryn Turner, deputy state epidemiologist, said there has not been an increase in hospitalization among younger people with the virus due to low vaccination rates.
"But we're watching it very closely," she said.
DHW Director Dave Jeppesen was asked if the state would take a more aggressive approach to encourage school districts to require masks. He said not as it stands, but they would continue to monitor the situation and consider measures and recommendations to take moving forward.
The biggest concern is the flu season coming up, with fall around the corner and people spending more time indoors.
"That will be a really important time period for us," Jeppesen said.
Hospital capacity remains another benchmark to monitor, he added.
Kootenai Health reported it had 20 COVID patients on Wednesday, with 10 in critical care.
"We're hoping that things turn around and get better," Jeppesen said.
Vaccination rates remain relatively low in Idaho — about 37% of Idahoans are fully vaccinated.
Public Health Administrator Elke Shaw-Tulloch was asked why some are changing their minds about the vaccine and finally getting it.
She said it's likely they had a wait-and-see approach, discussed it with people they trust and it's become more easily accessible.
Still, in Idaho the number of doses wasted is approaching 40,000 and the state is ordering vaccines only as needed.
---