Census Bureau texts might be legit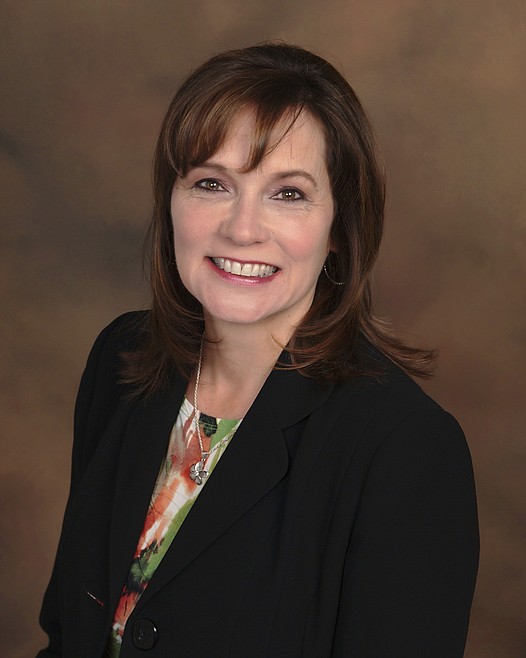 by
TERRI DICKERSON/CDA Press Consumer Gal
|
July 22, 2021 1:00 AM
I received a message from a Coeur d'Alene reader inquiring about the legitimacy of a text message she received from the U.S. Census Bureau, asking her to click on a link to fill out a survey about the COVID-19 situation.
Upon receiving this question, my antenna immediately went up because why would the U.S. Census Bureau be sending consumers questions about COVID-19 when that seems more like a Centers for Disease Control function?
Well, turns out after doing some research, these text messages are likely legitimate. The U.S. Census Bureau is collecting data to measure household experiences during the coronavirus pandemic. The survey is called The Household Pulse Survey, which collects data pertaining to job status, spending, food security, housing, health, access to health care and schooling.
So how do you know if the text is coming from the Census Bureau and not a scammer? The SMS short code number will be 39242. If you receive an email instead of a text message asking you to participate in the survey, the official email address is CovidSurvey@Census.gov. These surveys will continue to go out through Oct. 26.
It's unfortunate that with all the scams going on right now, the government has started communicating with consumers via text message, adding confusion to the process. If you receive the text from SMS code 39242, it is probably a legitimate text; however, the advice here is to continue to be cautious about answering these types of surveys. It's better to err on not answering a survey than to take the risk of divulging your personal information to a scammer.
• • •
Tips to avoid travel scams
With travel options opening up again, be on the lookout for travel scams. You may get a call, text message or a flyer in the mail or you might see an online advertisement promising free or very low-cost vacations.
If you get a robocall about a vacation deal, ignore it, since it's illegal for companies to sell you something this way unless they get your written permission.
If you get notified you've won a vacation but never entered a contest, it's likely a ploy to get you to pay all kinds of upfront fees for the chance to win.
Vacation rental scams are also on the rise as scammers find authentic properties listed directly by property owners on sites like vrbo or Airbnb. Scammers get the pertinent details about the real property then go to sites like Craigslist to copycat the post and pass it off as their own.
Of course, if you pay for the rental up front and find out someone else is already staying in the property once you arrive, your money is long gone — and you've got no place to stay.
Here are some ways to tell if you're getting hooked by a travel scam: You have to pay for a "free" vacation; specific details about the travel offer are lacking; you're asked to pay for your vacation rental by wire transfer, gift card or cryptocurrency; you are pressured to make a quick decision and/or premium vacation properties are advertised at unbelievable prices.
Remember if it's too good to be true, it probably isn't true.
Here are three tips to help avoid travel scams:
1) Don't sign or pay until you know the terms of the deal. Get a copy of all cancellation or refund policies before you pay anything. Don't be rushed into signing or paying for any travel deal without adequate details.
2) Do your research. Look up hotels, rentals and travel companies and specifically watch for words like scam, review or complaint. See what other reviewers are saying about these entities or ask friends/family their experience.
3) Pay for your trip with a credit card as opposed to the payment methods mentioned above. Scammers know that once they get your money, you'll have little recourse to get it back unless you pay by credit card. If the person or company you're dealing with refuses to let you pay with a credit card, this is a sign that you shouldn't do business with them.
If you believe you have been targeted by a travel scam, report it to the FTC at https://reportfraud.ftc.gov/#/.
• • •
Rising home prices and homeowners insurance
Given our current housing market and inflation, it might be a good idea to check in with your insurance company to make sure your coverage is adequate in the event something happens and you have to have your home rebuilt.
This is not far-fetched considering some homes were destroyed by the storm in January that toppled trees onto houses.
The booming real estate market has less to do with the cost of insurance than the cost of rebuilding your home in the event of a total loss. The cost of your homeowner's insurance is largely dependent on the amount of coverage for dwelling replacement, so make sure your coverage is adequate. Another reason to check your coverage amounts is if you have remodeled or made improvements that the insurance company may not be aware of.
Bottom line: The insurance coverage you should have is directly related to the cost of building your home. If you're unsure if your coverage is adequate, call your insurance agent.
• • •
Remember: I'm on your side.
• • •
If you have encountered a consumer issue that you have questions about or think our readers should know about, please send me an email at terridickersonadvocate@gmail.com or call me at 208-274-4458. As The CDA Press Consumer Gal, I'm here to help. I'm a copywriter working with businesses on marketing strategy, a columnist, a veterans advocate and a consumer advocate living in Coeur d'Alene.
Recent Headlines
---