Embers By the Green to open near Highlands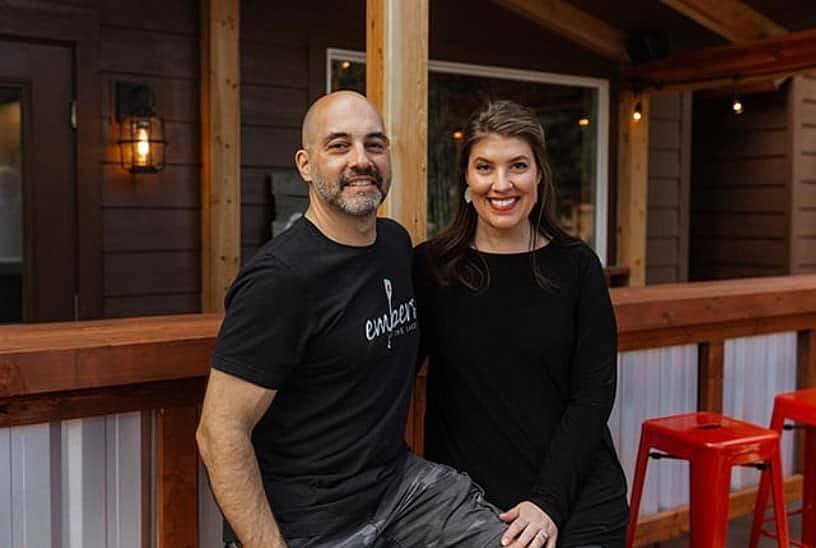 Courtesy photo Rob and Allison Burnett stand in their restaurant, Embers by the Green, which will open soon near Highlands Golf Course in Post Falls.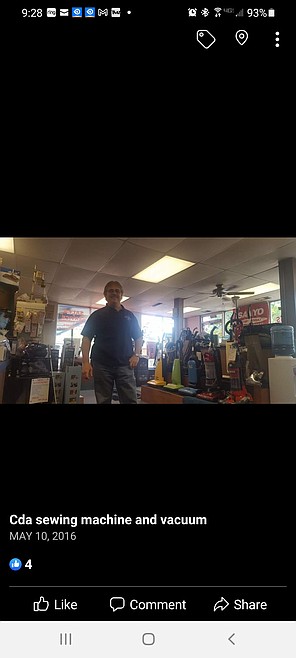 Courtesy photo Owner Gary Corbey is retiring after 32 years running Coeur d'Alene Sewing Machine & Vacuum,1322 N. Fourth St.
Courtesy photo From left, Ashley McCarthy, Chris McCarthy, Michelle Ourada, Duke Ourada, Tracey Tindall and John Tindall are the owners and partners of Outpost Brewing, 1710 N. Fourth St., Suite 115, in Coeur d'Alene.
Previous
Next
by
NILS ROSDAHL/Special to The Press
|
July 18, 2021 1:07 AM
Offering wood-fired pizza, salads, appetizers, beer and wine, Embers By the Green will open soon at 4365 E. Inverness Drive in The Highlands in Post Falls.
With indoor seating for 80 and outdoor for 50 and accommodating parties up to 12 people, hours are 4 to 9 p.m. Wednesday to Sunday. Owners Allison and Rob Burnett also have Embers By the Lake in Hauser. Contact embersbythegreen@gmail.com and on Facebook.
Outpost Brewing
opens on Fourth
Focusing on Idaho brews and a rustic and adventurous theme, Outpost Brewing is new at 1710 N. Fourth St., Suite 115 (behind Syringa).
Beers from local breweries and soon their own with hard cider, hard seltzer, beers and wine, the tag line of "Drink in the Wilderness" outlines the theme of "the last stop before going into the wild."
Hours are 10 a.m. to 2 a.m. daily with partners Duke and Michelle Ourada, John and Tracey Tindall and Chris and Ashley McCarthy.
The place will host events and private parties and charity events. They'll sponsor outdoor events and concerts.
Phone 208-930-1066. Check www.outpostcda.com. A grand opening will be announced soon on social media.
Coeur d'Alene Sewing Machine
& Vacuum closing on Fourth
After 32 years running Coeur d'Alene Sewing Machine & Vacuum, owner Gary Corbey is retiring from 1322 N. Fourth St.
A big sale on related items lasts until the end of the month when the building (and its parking lot across from Runge Furniture) will be occupied by adjoining Pilgrim's Market.
Hours are 9 a.m. to 5 p.m. weekdays and 10 a.m. to 2 p.m. Saturdays. Corbey will continue to do repair work on his own. Phone 208-664-0659.
Now the Tidbits
Outpost Brewing opens soon behind Syringa on Fourth Street.
Sweet Lou's and Grease Monkey will be at the Crossings in Athol.
Kaffee Meister Coffee Shop & Roastery will be at 9212 Government Way in Hayden.
Gathered Restaurant is new on Spokane Street in Post Falls.
Stogie's Cigar & Pipe Lounge is coming to Post Falls.
A Cuppa Columbian Caffe will be at 3270 W. Prairie Ave.
Several steel storage buildings will be built at 3758 W. Hanley Ave. (off Atlas Road) for Hern Ironworks.
New places coming to Silver Lake Mall include Macadamia Coffee, Love Local, All Fired Up, Crime Scene Entertainment, American Heritage and Workwear by B.S.
Killer Burger will be where Junior's BBQ previously was in 85 W. Prairie Shopping Center.
*A new Jitterz coffee stand will be at 7925 N. Ramsey.
The Two Lakes Motel is near completion at 320 E. Coeur d'Alene Lake Drive.
Watch for something coming into the ShopKo building...possibly Sportsman's & Ski Haus.
A new commercial and residential building will be built at Government Way and Davidson Ave.
North Idaho Physical Therapy will have a new location on Schneidmiller Ave. in Post Falls.
Watch for major changes with the Burger Bunker and Bunker Bar off Spokane Street in Post Falls.
A new building for Linden Coffee Co. is under construction at 1502 N. Third.
A new gas station-convenience store will be in the northeast corner of Atlas at Seltice.
Truck manufacturing company Kenworth plans a large building for 4374 W. Expo Parkway west of Post Falls.
A large storage complex and new corporate office for Steel Structures of America will be built off Highway 41.
The Den will be a new tavern at 761 N. Idaho St. in Post Falls.
My Nails & Spa will be off Canfield Ave.
The CdA Corner Store is adding a kitchen and tables downtown.
A Union Gospel Mission thrift store will open in August at 7761 N. Government Way.
Takara restaurant will be downtown.
Medicine Man Pharmacy on Ironwood closed June 30 with its files now with Safeway.
Schmidty's Burgers will be at 1524 E. Sherman.
A 120-room boutique hotel will be where the Outback Steakhouse was off Northwest Boulevard and I-90.
Coeur d'Alene Nissan will have a major addition to its building off Highway 95.
North Idaho Rock School will be in Appleway Plaza at 213 W. Appleway.
The Hayden Dairy Queen will be at 513 W. Hayden Ave.
108 North is under construction connected to the Moose Lounge downtown.
A new motel is under construction on CdA Lake Drive between Mullan Ave. and Michael D's Eatery.
Downtown CdA is so busy that the street should close to traffic about 4 p.m. Some downtown eateries should add send-story balconies to look down below and some to the lake.
Contact Nils Rosdahl at nrosdahl@cdapress.com.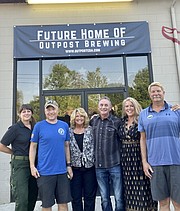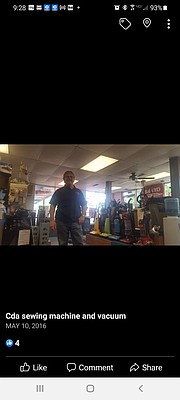 ---