Painting classes available at Emerge Studio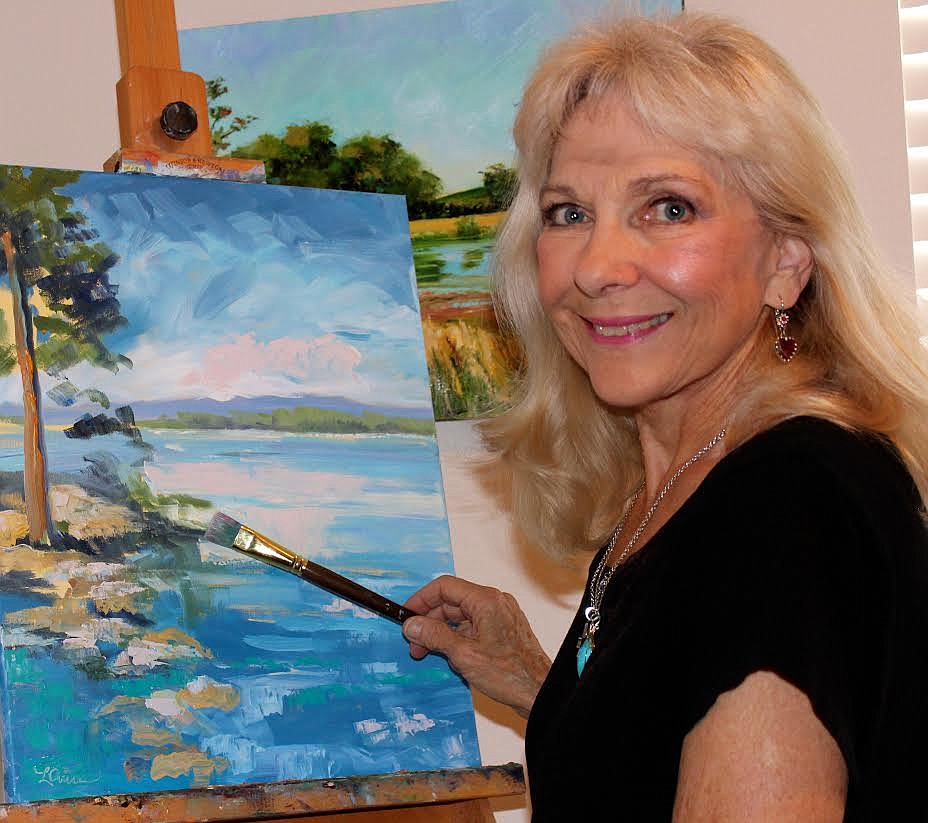 Laurie Carlson has taught painting at North Idaho College, as well as in Lincoln City and McMinnville, Ore. She is now teaching art classes at Emerge Studio in downtown Coeur d'Alene.
Courtesy photo
by
Press Staff
|
July 2, 2021 1:00 AM
COEUR d'ALENE — Have you ever wanted to paint the gorgeous scenery that surrounds us?
Want to take your paint dabbles to a higher level?
You're invited to begin or improve your fine art painting technique during painting classes at Emerge Studio in downtown Coeur d'Alene.
Emerge is a nonprofit public arts center with classroom and gallery space, as well as a gift shop that features local artists.
Award-winning artist Laurie Carlson is teaching acrylic painting classes on Tuesdays and oil painting classes on Wednesdays from 2 to 4 p.m. for $30 a session, with all materials supplied.
No experience is necessary. Seating is limited.
Carlson, of Coeur d'Alene, has taught painting at North Idaho College, as well as in Lincoln City and McMinnville, Ore. She participates in several art shows in Oregon and Washington.
Info: www.emergecda.com or 208-818-3342
---