Live to ski: A tease across the state line
by
TYLER WILSON/Special to The Press
|
January 24, 2021 1:00 AM
It's the epic conclusion of the Neighborhood of the Week miniseries on homes and properties near Inland Northwest ski resorts. Check out the previous installments on areas near Silver Mountain, Lookout and Schweitzer Mountain.
This week, we take a brief look at options near Mount Spokane and 49 Degrees North. Yes, prideful Idahoans, brace yourselves for just a little bit of discussion on Washington state.
The Mt. Spokane Ski and Snowboard Park operates within the greater Mt. Spokane State Park and includes a plethora of outdoor winter and summertime activities. It's located 28 miles from downtown Spokane, with an official address in Mead, Wash. (northeast on Highway 206).
There are several plots of land available near the state park and along Highway 206, including 10-13-acre lots priced in the $60,000s. The cheapest available right now is a .28 acre lot located in the Snowblaze Recreational Tract area for $15,000. As for existing homes, two pending sales provide a fuzzier picture of the area pricing — a 10-acre lot which includes a small cabin near the base of the mountain listed at $200,000, and a one-bedroom, 600-square-foot condo located one minute from the ski hill parking had a list price just below $130,000.
Nearby Mead would be your best bet for an existing home, though the market there remains highly in demand much like the rest of the Inland Northwest. The median price listing is between $230,000-$260,000 depending on which online platform you use, but several pending listings for a few larger homes (4-5 bedrooms, 2,400-plus square feet) have been listing in the mid-to-high $400,000s. Recent pending listings for homes in the 1,500-2,000-square-foot range have been high $200,000s to mid $300,000s, depending on the neighborhood and age of the home.
Let's move on to 49 Degrees North Mountain Resort, located 10 miles from Chewelah in the heart of the Colville National Forest. Chewelah is about a 50-minute drive from Spokane. Several land options are available in Chewelah and particularly near the Chewelah Golf and Country Club (a mix of properties for homes as well as condominium development). The pricing hangs around $35,000 to $60,000 in this area for quarter-to-half acre lots. A 2016-built home in the same area is pending at a list price of $429,000 for a three-bedroom, 1,700-plus-square-foot home.
Closer into town are several pending listings for older homes, prices ranging from $125,000 to $240,000 depending on size and age/time of most recent renovation. Of active listings, a three-bedroom home on an almost 10-acre lot is listed at $370,000, and a three-bedroom, 1,600-plus-square-foot home in a more traditional neighborhood is priced at $240,000.
Or… you can stay where you are and just drive to any ski mountain of your choosing. Your house is nice, right? Just drive carefully.
• • •
Let us know about standout neighborhoods and developments that we may feature in an upcoming Neighborhood of the Week. Contact Tyler Wilson at twilson@cdapress.com.
Real Estate Agents, take advantage of Neighborhood of the Week by sending in your suggestions for featured areas and new developments, including sites outside the normal confines of Coeur d'Alene, Post Falls and Hayden.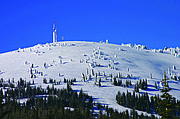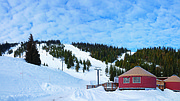 ---