Another Maverik to open in Post Falls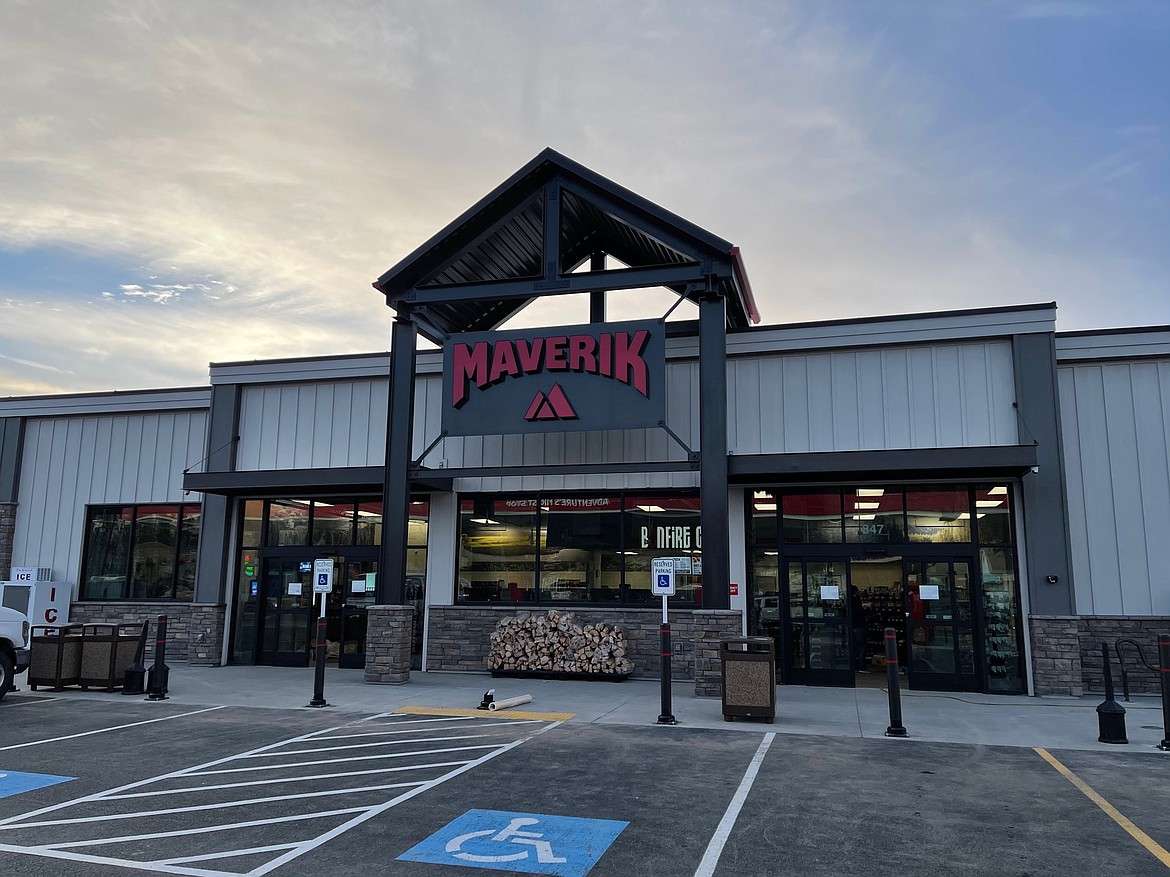 Courtesy photo The new Maverik at Highway 41 and Mullan Avenue in Post Falls will open Tuesday.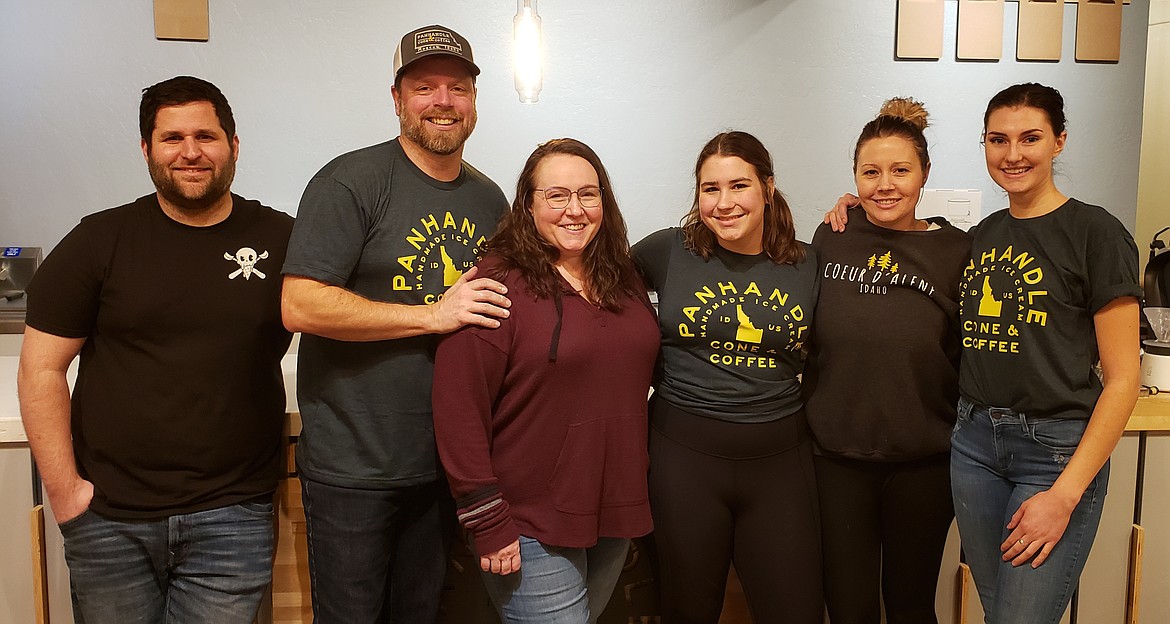 Courtesy photo Staff at the Panhandle Cone & Coffee shop at 849 N. Fourth St. in Coeur d'Alene include, from left, Seth Wallenburn, owners Jason Dillon and Stephanie Dillon, Chloe Sampson, Dani Sanchez and Maddy Baker.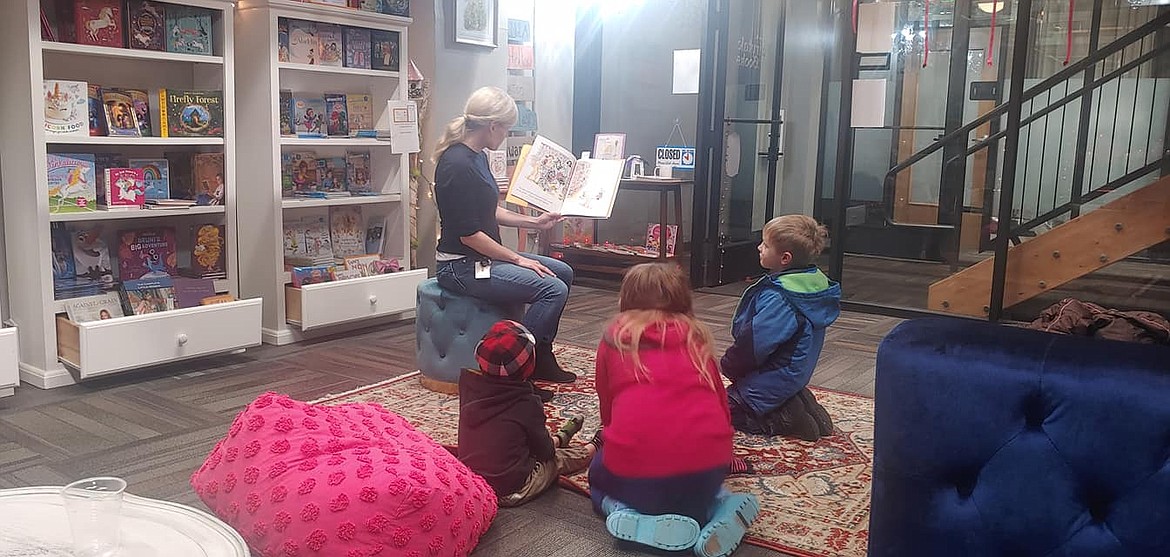 Courtesy photo Owner Malinda Balo reads to children at Once Upon A Fairytale Books in Suite B003 at 330 E. Lakeside Ave., Coeur d'Alene.
Previous
Next
|
January 24, 2021 1:20 AM
With 19 gas pumps and a huge convenience store with a bonfire grill and giant "Idaho" photos filling the walls, the Maverik at Highway 41 and Mullan Avenue in Post Falls will open Tuesday.
The large building has inside and outside tables and a bar for seating. The grill chef offers pizza, hot subs and Mexican foods. The convenience store portion has hundreds of choices. The place is always open.
Stephanie Ziriax is business manager, and Travis Knight is the store merchandiser. Check www.maverik.com.
Panhandle Cone & Coffee opening soon on Fourth
Offering 14 flavors of handcrafted ice cream, Panhandle Cone & Coffee will open soon at 849 N. Fourth St.
Owners Jason and Stephanie Dillon rotate14 regular flavors and four non-dairy flavors with manager Seth Wallenburn. Seating inside is for 25 with handpacked pints to go.
Panhandle also has stores in Moscow and Sandpoint. Hours here are noon to 8 p.m. Sunday through Thursday and until 9 p.m. Fridays and Saturdays. Phone 208-265-8996. Check www.coneandcoffee.com.
Once Upon A Fairytale offers books and events
Offering books, storytimes and other events, Once Upon A Fairytale Books has opened in Suite B003 at 330 E. Lakeside Ave.
Owner Malinda Balo offers books, signings, Friday night movies, classes, readings and reviews. In-person storytimes are Wednesdays at 11, 2 and 4.
An author and illustrator, Balo's hours are 10 a.m. to 5 p.m. Wednesdays, Fridays and Saturdays and 11 to 5 Sundays. Enter on Fourth by Woops Bakeshop. Phone 208-292-4474. Check www.onceuponafairytalebooks.com.
TK Lighting Design opens downtown
Offering any help with lighting, TK Lighting Design is now in Suite 203 of the Sherman Arms Office Suites at 410c E. Sherman Ave.
Travis Kaestner has appointment weekday hours of 7 a.m. to 5 p.m. for lighting consulting, planning, evaluations, energy auditing and much more. Phone 208-215-1003. Check www.tklightingdesign.com.
Now the Tidbits
Domino's Pizza is opening in Kellogg.
High Society Brewery is opening Friday at 9551 Highway 95 (southwest corner with Hayden Avenue).
Killer Burger will put its first Idaho location at the intersection of Prairie and Highway 95.
*Stormin' Norman's Shipfaced Saloon will be at 314 N. Fourth St. And Sauna Of A Beach will be downtown.
Watch for major changes with the Burger Bunker and Bunker Bar off Spokane Street in Post Falls.
A new building for Linden Coffee Co. is under construction at 1502 N. Third.
Flippens Secured Self Storage is building a complex at 2098 Creative Way in Post Falls
Truck manufacturing company Kenworth plans a large building for 4374 W. Expo Parkway west of Post Falls.
Something new will be at 840 E. Best Ave.
A large storage complex and new corporate office for Steel Structures of America will be built off Highway 41.
Something new will be where Kenny V's Auto & Tire was at 310 Appleway.
My Nails & Spa will be off Canfield Ave.
Westside Pizza is coming where Grabba Green was in the strip mall northwest of Neider and Highway 95.
A Union Gospel Mission thrift store is under construction at 7761 N. Government Way.
Gathered will be a new restaurant.
The Blue Shell will be at 1903 Sherman.
Takara Restaurant will open on Lakeside downtown.
Bossy B's Coffee will be at The Plaza on North Cecil in Post Falls.
Emerge will be at 119 N. Second St.
Milk & Honey Coffee is "coming soon" to Mullan and Cecil in Post Falls.
Schmidty's Burgers will be at 1524 E. Sherman.
A 120-room boutique hotel will be where the Outback Steakhouse was off Northwest Boulevard and I-90.
Coeur d'Alene Nissan will have a major addition to its building off Highway 95.
The huge One Lakeside project hotel portion will open in March. The condos are sold.
Metro Car Wash will be near Wendy's in Post Falls.
A Maverick's Men's Hair salon will be in The Northern complex at Ramsey and Hanley.
The Hayden Dairy Queen will be at 513 W. Hayden Ave.
108 North is under construction connected to the Moose Lounge downtown.
Something new is going into 413 Sherman beside the Art Spirit Gallery.
Northwest Group will be selling cars at 2995 E. Mullan.
A new motel is under construction on CdA Lake Drive between Mullan Ave. and Michael D's Eatery.
Safe Splash is under construction on Kathleen Avenue.
Maine is the only state with a one-syllable name.
*Contact Nils Rosdahl at nrosdahl@cdapress.com.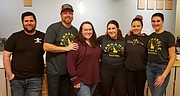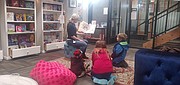 ---